New Zenkaiger debuts have made their appearance in episode 30 of the Super Sentai series. On Sentai Wrap Up, a new character and a new weapon were discussed, along with sports used in Super Sentai. The latest episodes included episode 29's Tennis-based episode and Episode 30's latest additions, Hakaizer and the Zenryoku Zenkai Cannon.
Sentai Wrap Up started with touching upon the latest trailer for the 10th anniversary Kaizou Sentai Gokaiger movie. The latest trailer showed never before scenes from the production, with a gender swap between Gokai Yellow and Gokai Green. This is likely caused by the characters switching their keys, which only Gokai Silver has previously seen doing in the series.
RELATED: WHY SUPER SENTAI AND POWER RANGERS ORIGINALS SHOULD BE USED IN THE FUTURE OF THE BRAND
If you wish to see the latest trailer, use the following link.
Zenkaiger & Sports In Sentai
The discussion of the show was "Sports in Sentai," as it was related to episode 29 with Tennis being featured. Most Sentai seasons do have sport-specific episodes, but the most enjoyable episodes aren't obviously themed.
So far, only Five Blue, from Fiveman, has represented sports in Super Sentai as the character was a Physical Education teacher. There has been one show that had used sports as a dominant theme, but it was a Thai Tokusatsu called Sportman. Although opinion was divided on the theme's use, its likely that the concept would only work if a sports theme was used as a sub-category.
During the episode reviews, episode 29 was a perfect continuation of the previous episode. The highlights included Yacchan turning in to a tennis ball, Zox's love for Tennis due to the 'Tennis-Fu" manga, and Stacey helping his enemies as a Pro tennis player to save Yacchan.
Episode 30 stands out a lot due to the new debuts featured. The Zenryoku Zenkai Cannon debuted with Hakaizer after the team begin fighting Persimmon World. Persimmon World was surprising and hilarious as it caused people to dehydrated, revealing itself to actually be Dried Persimmon World. The best part was during the robo battle as the word 'HaKi' has more than one meaning other than Dried Persimmon, which caused a burst of attacks based on the wordplay pun.
The cannon finally reveals what other Power theme categories the other Sentai teams are, and also allows Rangers to be summoned to fight like Staceaser is able to do. So far, Yellow 'Chanbara Power' Rangers and Blue 'Science Power' Rangers have been seen.
These Power categories include the following;
Secret Power – Includes Gorenger and Lupinranger
Science Power – Includes Denjiman and Timeranger
Beast Power – Includes Gaoranger and ZyuOhger
Miracle Power – Includes Ohranger and Goseiger
Machine Power – Includes GoOnger and Kirameiger
Fighting Power – includes Dairanger and Gekiranger
Chanbara Power (sword fighting) – Includes Shinkenger and Ninninger
Galaxy Power – Includes Megaranger and Kyuranger
Jurassic Power – Includes Zyuranger and Abaranger
Patrol Power – Includes Go Go V and Dekaranger
Hakaizer is such a epic design and it's clear that the character will be a crucial part of the story as it progresses. It was revealed by Secchan that Hakaizer and the new cannon were designs created by Kaito's professor parents. Hakaizer does also represent 'Kikai Power', which links him to be Zenkaiger's evil Ranger like Staceaser.
So many new features will make the rest of Zenkaiger so exciting to continue watching. Hopefully they have more surprises in stock as the series draws closer to it's finale. If you wish to watch the full livestream of these topics discussed in Sentai Wrap Up, use the following link or view the video above.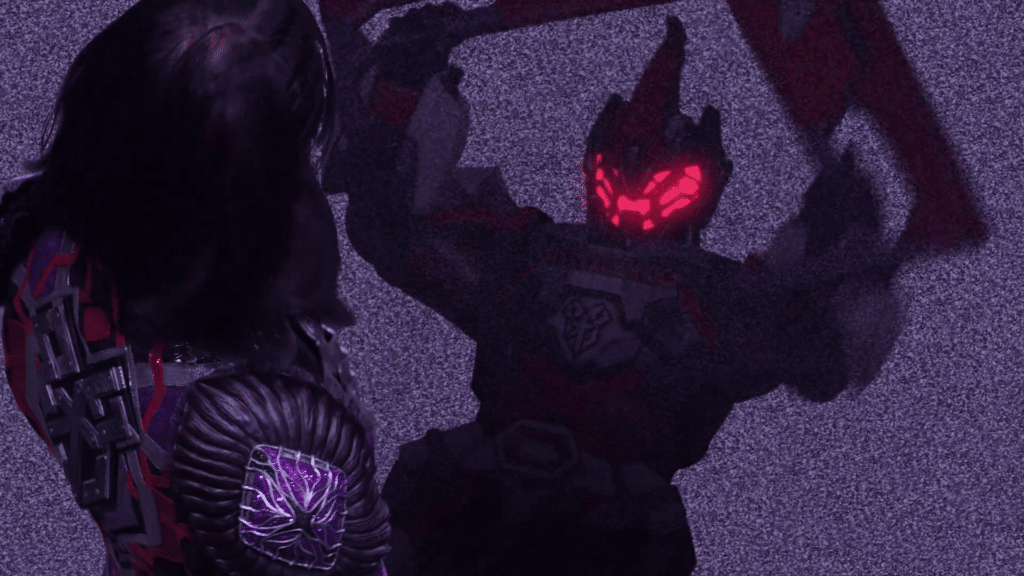 What do you think of these new Zenkaiger additions? Did you enjoy episodes 29 and 30? Do you think sports would work as a Ranger theme? Let us know on social media, or in the comments below, and keep following The Illuminerdi on YouTube for more from Sentai Wrap Up.
KEEP READING: COULD LORD ZEDD'S SHOCKING RETURN IN DINO FURY HINT AT HIS INVOLVEMENT IN THE POWER RANGERS MOVIE?