Eternals is the Marvel Cinematic Universe's latest feature that stars some never before seen characters in film. Marvel just held the premiere for the film in Los Angeles yesterday and held a press conference today so we could learn more about the highly anticipated film.
The film was delayed a couple of times due to the COVID-19 pandemic, however, fans will finally get to see the MCU's 26th film when it hit theaters on November 5th.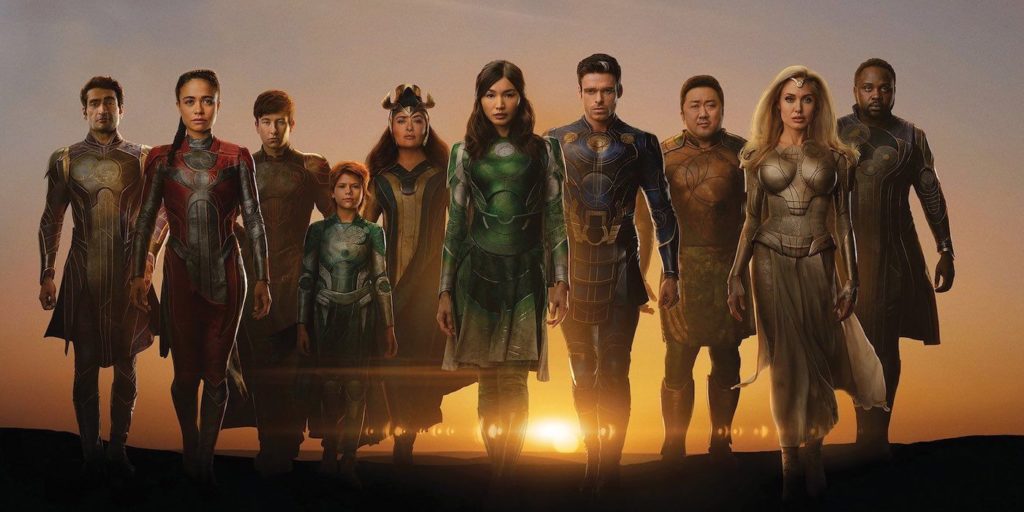 Principal photography for Eternals took place from July 2019 to February 2020 in London with various reshoots taking place in mid-November 2020.
Directing the film is Academy Award-winning director, known for her work on Nomadland. Zhao also worked on the screenplay alongside Patrick Burleigh as well as Ryan and Kaz Firpo.
Kit Harrington Talks About Saving Humanity In Eternals
One of the film's stars, Kit Harrington, known for his roles in films such as Game of Thrones and How to Train Your Dragon: The Hidden World, is one of the few human characters, Dane Whitman, in Eternals. Harrington talked about his experience working on the film and what it meant to represent humanity in the film:
"I feel in this I'm representing humanity. It's me and Phastos' husband and kid who are who are representing humanity. I felt that in the beginning, I had to represent something that was worth saving. I hope that Dane comes across as a nice stand-up guy. One thing I really respect him for is that a man flies out of the sky and shoots lasers out of his eyes and steals his girlfriend and he's kinda cool with it."
One thing that superhero movies often lack these days is humanity in their films. In stories where you are fighting giant galactic titans, it's rare that we get to see the perspective from normal civilians. So, it's really cool that Eternals seems to explore that side of things. Especially with a cast that is basically all non-human.
RELATED: ETERNALS: RICHARD MADDEN TALKS ABOUT HIS CHARACTER IKARIS, A SOLDIER TORN BETWEEN LOVE AND DUTY
Harrington continues by discussing what it was like being separate from the rest of the cast for most of the movie:
"It was an odd movie for me because I come in at the start and in some ways sort of intro the movie. Then the movie goes in its own direction with these wonderful people and this wonderful cast. So it felt separate from [that] but I think the advantage of that is that you do have a glimpse into the humans at the start and you do have a glimpse into who these guys are actually trying to save."
It will be interesting to see what exactly the relationship between the Eternals and the humans will be like in this film. For a group that has refused to intervene in so many instances of human history, it's going to be intriguing to see how two groups of people interact with each other.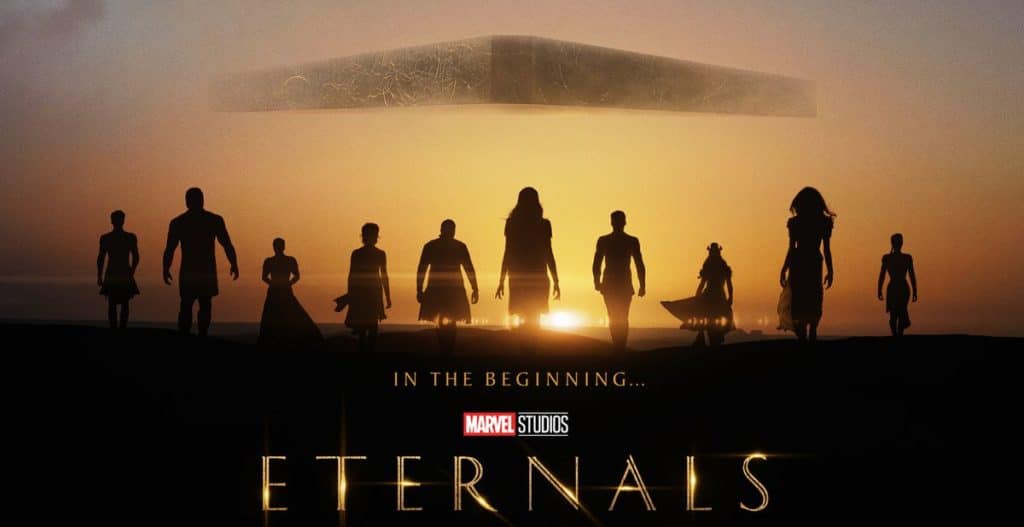 Eternals releases exclusively in theaters on November 5th. The film stars Gemma Chan as Sersi, Richard Madden as Ikaris, Kumail Nanjiani as Kingo, Lia McHugh as Sprite, Brian Tyree Henry as Phastos, Lauren Ridloff as Makkari, Barry Keoghan as Druig, Don Lee as Gilgamesh, Harish Patel as Karun, Kit Harington as Dane Whitman, Salma Hayek as Ajak, and Angelina Jolie as Thena.
What are your thoughts on Kit Harrington's character representing humanity in Marvel's Eternals? Let us know in the comments below. Also, be sure to follow The Illuminerdi on social media to be notified of more Marvel news and updates like this in the future!
KEEP READING: KEVIN FEIGE DECLARES ETERNALS IS A NECESSARY NEW STEP FOR THE MCU