Will Poulter is ready for his close-up.
Marvel Studios is pushing for major expansions to the cosmic side of the MCU over the coming years, which is about to start in a couple of weeks with the highly anticipated release of Eternals in theaters on November 5. This will continue with efforts on projects like Thor: Love and Thunder along with Secret Invasion on Disney+ before the long-awaited arrival for one of Marvel Studios' biggest threequels in Guardians of the Galaxy Vol. 3.
RELATED: ETERNALS DIRECTOR CHLOE ZHAO EXPLAINS DECISION TO GENDER SWAP CHARACTERS AND REVEALS 1ST MARVEL STUDIOS MEETING
The Summer 2023 movie was already quite high on MCU fans' lists after the Guardians' appearances in Avengers: Infinity War and Avengers: Endgame, particularly with the movie's plot expected to partially focus on finding 2014 Gamora and reintegrating her with the team. Following their team-up with the God of Thunder in Chris Hemsworth's 2022 sequel and taking on their own Holiday Special later that year, James Gunn's third MCU movie has a wide open path for where it could go with the conclusion to its story.
Welcome To The MCU, Will Poulter
Thankfully, with the start of filming now on the way and James Gunn deep in the storyboarding process, fans have a new casting to celebrate with Will Poulter taking on the role of Adam Warlock in the threequel. After teases came in both of the first two movies to set up Warlock's arrival, particularly with one of five post-credits scenes in Vol. 2 dedicated to it, this powerful persona is set to play a big role in the Guardians' likely final solo adventure.
With Adam Warlock having so much hype built up over the past few years through the MCU's narrative, there is certainly a lot to live up to as Poulter has his glow-up moment upon his MCU debut. Thankfully, he already appears to be all in on the journey long before the all-powerful being is brought to life for Marvel Studios.
In a recent interview, Will Poulter shared just how thrilled he was to be joining the MCU family as well as James Gunn's Guardians of the Galaxy franchise specifically. As it turns out, he's been a Guardians fan for a long time and has loved Gunn's work, which only gets him even more excited to join the Marvel Studios legacy.
"I feel very, very lucky and very honored to be welcomed into the Marvel family, and particularly into a franchise like Guardians of the Galaxy, which I regard to be incredibly creative and very, very unique," Will Poulter said. "And James Gunn is someone I really, really admire, so I feel very lucky."
When asked if he was ready to flex his stuff as the powerful hero, Will Poulter jokingly said that he'd better start that now and work on it.
"I better get ready, I guess. I better get ready, working on it."
Will Poulter has largely made a name for himself in movies like The Maze Runner and The Chronicles of Narnia before becoming a fan-favorite in the comedic outing We Are The Millers. Now, taking on a major role in arguably the most popular movie franchise currently running, the young star knows how big the task ahead of him is with the new addition to the Guardians franchise.
For the actor himself, he holds nothing back in admitting how excited he is to join such an iconic franchise and bring a character to life that fans have wanted to see for a long time. While the film is still nearly two years out, fans are looking forward to seeing how he develops as Adam Warlock while filming commences.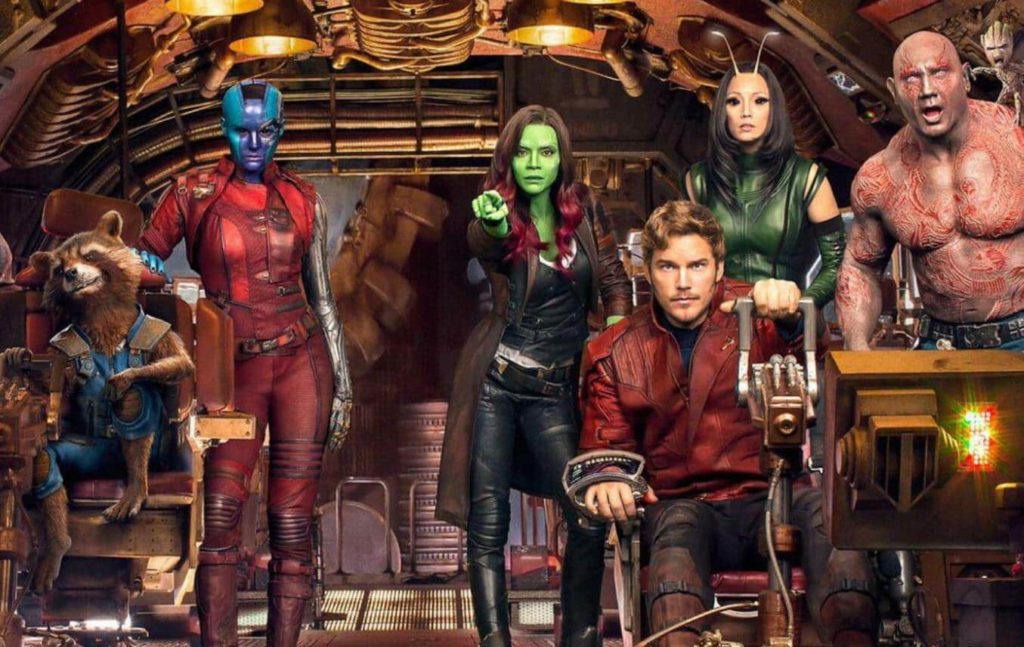 Guardians of the Galaxy Vol. 3 is set for release on May 5, 2023.
KEEP READING: ETERNALS STAR KUMAIL NANJIANI REVEALS HOW HE WAS TRICKED INTO BOLLYWOOD DANCE SEQUENCE IN NEW MCU EPIC
Source: Flip Your Wig