Power Rangers Dino Fury is shaping up to be one of the franchise's most memorable and iconic seasons. With all episodes of Season 1 now being available on Netflix, fans can watch, relieve, and enjoy the entire first season.
Besides the Rangers, great supporting cast, and villains, one character that has become a fan favorite is Slyther. Slyther is the Super Sentai Counterpart Wiserue in Kishiryu Sentai Ryusoulger. Just like his American counterpart is considered a fan favorite. Slyther in the series is one of the main antagonists in the show. The character has abilities of magic, disguise, manipulation, and is a tough fighter even being a challenge for some of the Rangers.
Slyther is voiced by veteran Power Rangers voice actor and voice director, Campbell Cooley. Cooley is well known and beloved in the Power Rangers community and fandom. He has been voicing many monsters in multiple seasons for many years and working on the franchise since Power Rangers Ninja Storm back in 2003.
Cooley also voiced many iconic villains in the franchise such as Admiral Malkor (Megaforce), Snyde (Dino Super Charge), Cosmo Royale ((Super) Ninja Steel), Scrozzle (Beast Morphers), and now Slyther. We had the special opportunity in interviewing Cooley and asked him how he found the voice of Slyther for Power Rangers Dino Fury:
Campbell Cooley Brings Slyther To Life In Power Rangers Dino Fury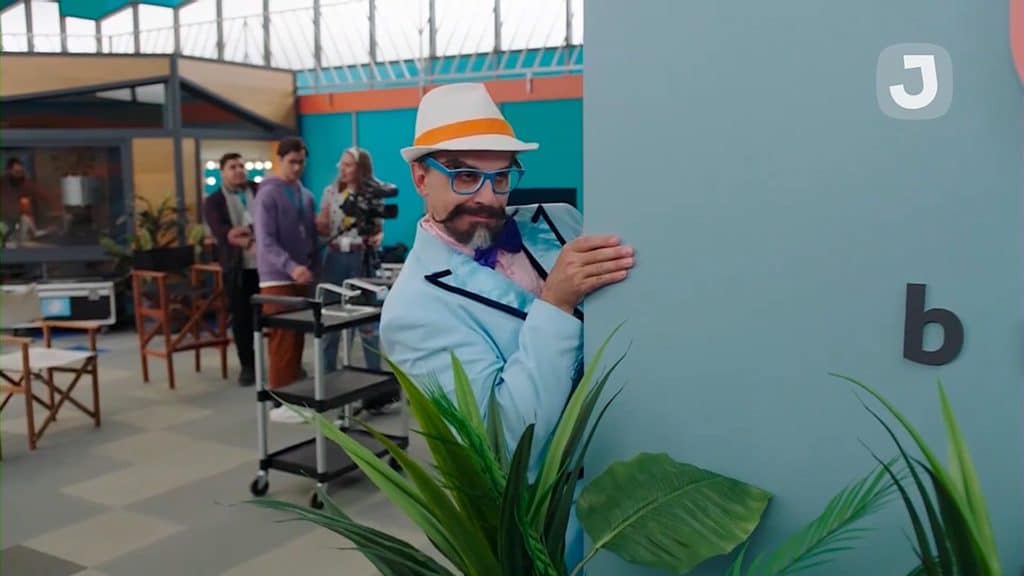 The Illuminerdi: "Did any of your past voice roles influence Slyther? It's because we do know that you did voice a lot of past villains in Power Rangers such as Snyde from Dino Charge, Scrozzle from Beast Morphers, or any of your monsters from the past?"
Campbell Cooley: "You know it would be perfectly understandable if people think that I've based Slyther on Cosmo. It's because there are similarities but that's actually really not the case. Once I got the part and I kind of better understood where they were going to be taking the character, I was able to build upon the audition I have done.

While Slyther and Cosmo are both showmen, in actuality I've tried to craft Slyther, he's more based on an old English theater actor where you know every know everything is dramatic and that sort of thing. It's been a real joy to record him. I'll tell you I am really in debt to the writers this season for the amazing dialogue they have given him. It's just been every time I go into record it is so much fun and I just love recording his dialogue."
Additionally, we asked Cooley what the Audition process and finding the voice was like for Slyther.
The Illuminerdi: "Can you tell us what was the audition process like for Slyther, and how did you find the voice of Slyther?"
Campbell Cooley: "Well, I didn't want to share this story but I might as well. I honestly didn't think I'd be auditioning this season because of all the work, I've already done for the show. So, how did I find the voice of Slyther? Totally by accident for whatever reason, I sort of knew this season would be adapted from Ryusoulger, and I think I'd seen a photo of what Slyther looked like.

But that was all I knew about him and despite my best efforts I don't know what was going on at the time or maybe I was busy or something else was happening. Despite my best efforts, I wasn't able to do any research [on] Wiseru, who he is based on, in the hopes of potentially informing my audition. So, I literally went into the audition completely blind. I had no idea how to prepare for this.

All I knew what that he was kind of like a magician and kind of like a deceiver and a manipulator. So, I'd gone in with like three different voices to offer and the casting director I am pretty sure did not like any of my auditions. So I was suddenly placed in this position where I had twelve seconds to come up with a new audition and that was the voice that ended me getting the part."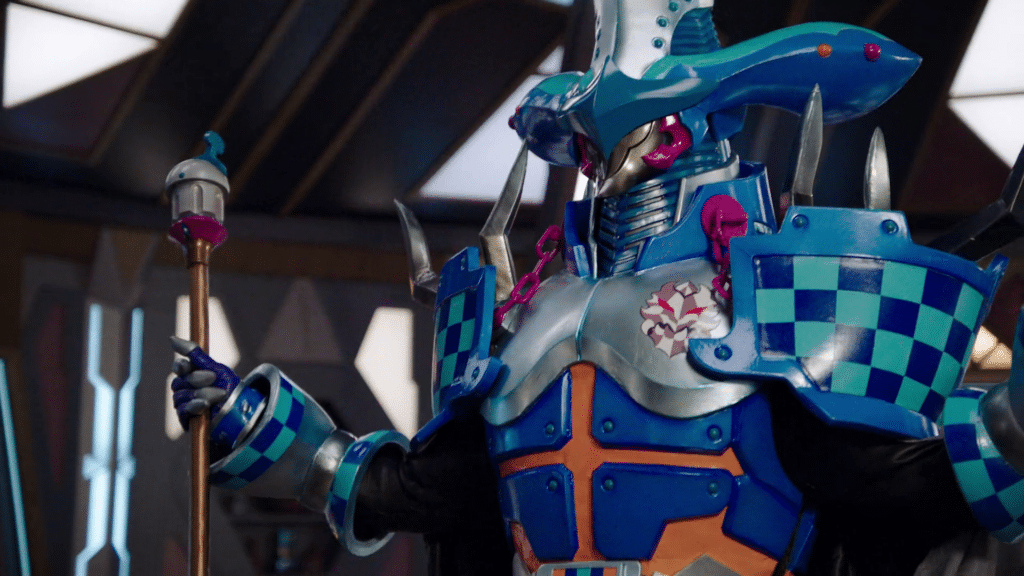 Campbell Cooley has become an iconic figure in Power Rangers history. With his kind, caring personality and love for all things Power Rangers, he has become beloved in the community. His multiple voice roles since Ninja Storm up to now have been a staple for Power Rangers. Cooley has been named by some fans the Stan Lee of Power Rangers due to his multiple cameos, appearances, and involvement with every Power Rangers season since 2003.
RELATED: 5 POWER RANGERS TEAMS YOU WILL NEVER SEE IN THE SHOW
With his iconic voice roles of Admiral Malkor, Snyde, Cosmo Royale, Scrozzle, and now Slyther, let's just say Cooley's legacy in Power Rangers history will be stamped forever. Then finally to end it all, Cooley himself graciously shared to us his behind-the-scenes audition tape for his role of Slyther's human form Mr. Wiz. Mr. Wiz was featured on Episode 15th of Dino Fury, Storm Surge. You can watch iconic Cooley's audition tape on his official youtube page:!
Power Rangers Dino Fury stars, Russell Curry as Zayto the Red Dino Fury Ranger, Kai Moya as Ollie Akana the Blue Dino Fury Ranger, Hunter Deno as Amelia Jones the Pink Dino Fury Ranger, Tessa Rao as Izzy Garcia the Green Dino Fury Ranger, Chance Perez as Javi Garcia the Black Dino Fury Ranger, Jordon Fite as Aiyon the Gold Dino Fury Ranger, Jared Turner as Void Knight, Campbell Cooley as Slyther, Torum Heng as Mucus, and Jo Davidson as Solon.
All episodes of Season 1 are now available on Netflix. Season 2 will also premiere on Netflix in Spring 2022. Also, be sure to follow The Illuminerdi on social media for more Power Rangers content like this in the future!
KEEP READING: POWER RANGERS DINO FURY STAR HUNTER DENO SHARES EXCITEMENT FOR SEASON 2 AND MORE