Thor: Love and Thunder is back again with more filming.
After the most recent delay to Marvel Studios theatrical projects, fans are now preparing for just over a handful of movies to make their way into theaters in both 2022 and 2023. Thankfully, almost all of these projects are well underway with production and are feverishly preparing for their debuts after both Eternals and Spider-Man: No Way Home close out this year.
RELATED: WHICH MCU SUPER-VILLAINS WILL JOIN THE THUNDERBOLTS FOR THE RUMORED TEAM-UP FILM?
Included in that group is 2022's Thor: Love and Thunder, which will mark the first time any solo hero within the MCU has gotten a fourth solo movie. Director/Korg star Taika Waititi has teased one of the biggest MCU adventures to date as Chris Hemsworth takes on the God of Thunder mantle once again in a film that will also feature powerful players like Tessa Thompson's Valkyrie, Natalie Potman's Jane Foster/Mighty Thor, and even the Guardians of the Galaxy.
Thor: Love, Thunder, And Reshoots
Filming for the 2022 sequel started up early in 2021, and even though there are still no signs pointing to some of the overarching plot details, fans have gotten some interesting inside looks at what to expect in this high-octane sequel. This includes a new take on the theatrical play from Thor: Ragnarok, this time with Melissa McCarthy playing Hela, along with incredible action and stunt sequences from Natalie Portman as she evolves into the Mighty Thor.
With Thor: Love and Thunder's release date now pushed back to July 8, 2022, Waititi and Marvel Studios have the "luxury" of an eight-month window until the movie needs to be ready to push into theaters worldwide. As it turns out, although principal photography wrapped in June, the movie isn't even officially done shooting yet thanks to recently leaked photos and videos featuring this movie's cast and crew.
Several fans recently took to Twitter to share behind-the-scenes looks at set-up for additional photography on Marvel Studios' Thor: Love and Thunder. One video showed the crew behind the scenes as Chris Hemsworth walked on set in a more casual costume, although he's also sporting the longer hair that he had on a regular basis for every MCU appearance until 2017's Thor: Ragnarok.
The footage also features Natalie Portman, who is wearing her own wig to replicate her look from her first couple of MCU appearances in Thor and Thor: The Dark World. Rumors have pointed to some of this footage being for some kind of flashback scene, although there were no big spoilers that came from the set.
Although it seems likely that filming is closer to the end than the beginning for Thor: Love and Thunder, this film is looking to potentially be the Asgardian's biggest solo adventure to date after the events of Avengers: Infinity War and Avengers: Endgame. It's a particularly big endeavor with Marvel bringing back Jane Foster, who hasn't been seen in an MCU movie since 2013, although she appeared for a second during the Time Heist in Avengers: Endgame using footage that had previously been shot.
As 2022 draws nearer, fans will keep a sharp eye on Marvel Studios productions like this one to see exactly when filming comes to an end, especially with hype building for eventual trailers to give just a tease of what will come to the big screen. With this movie serving as the continuation of Thor's story after leaving Earth with the Guardians, there will be more than enough plot and adventure to go around as he takes his next journey into the cosmos.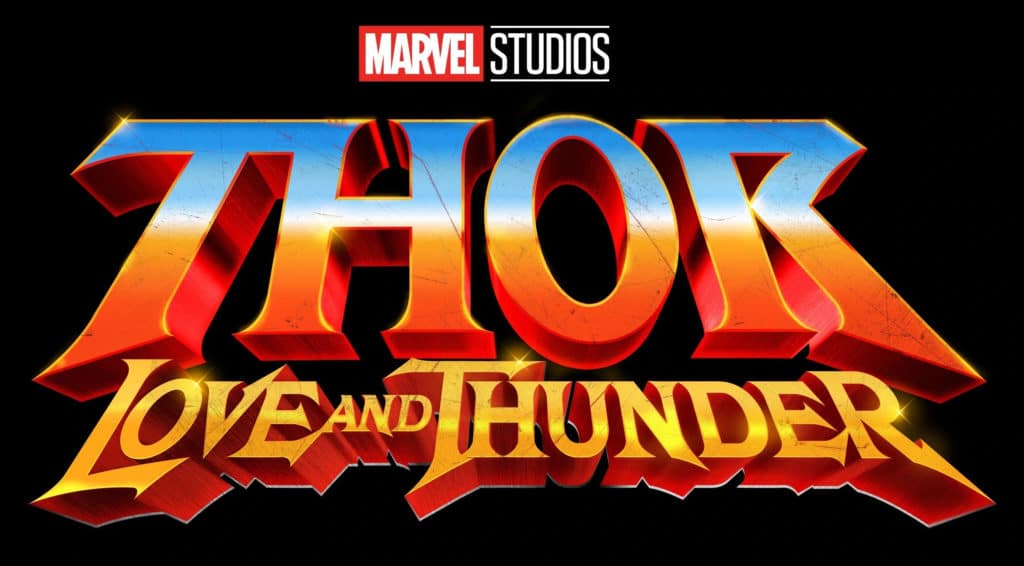 Thor: Love and Thunder is set to debut in theaters on July 8, 2022.
KEEP READING: SPIDER-MAN: NO WAY HOME PROMO ART REVEALS SPIDEY'S NEW LOGO AND MAKES CHANGES TO THE BLACK & GOLD SUIT
Source: Murphy's Multiverse