With Spider-Man: No Way Home only two months away, there have been a lot of leaks revealed about the film until yesterday where a Twitter user revealed some leaks involving not only Green Goblin's outfit but also what it appears to be the Spider-Man suit from the 2002 film.
The Twitter user, who goes by Spider-Man News, posted four images showing the costumes of Green Goblin and Spider-Man.
One of the images revealed a person trying on the new Green Goblin suit which has a similar armor design to the 2002 Sam Rami film but the only difference is that it has gold parts, along with a military belt, a holster and a pair goggles.
Introducing Spider-Man: No Way Home's Goblin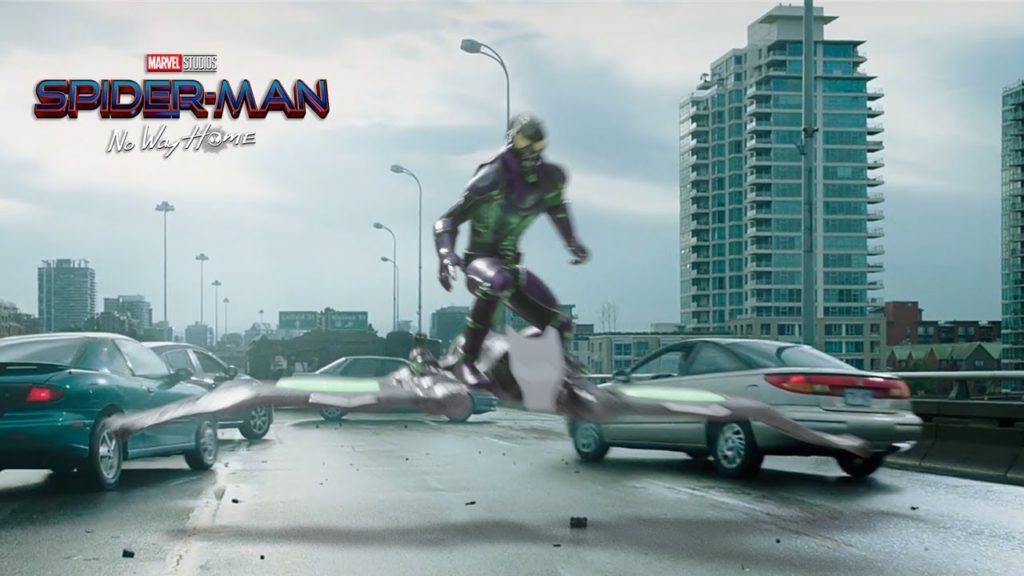 Surprisingly, our new Goblin won't be wearing a mask. There was even concept art included that showed two different looks for the villain with the green armor, and one was similar to the person trying on the outfit while the other had a purple scarf on the neck area.
Here is where it gets interesting: many of the fans have been speculating that Andrew Garfield and Tobey Maguire's Spider-Man will appear in No Way Home. Along with the other two photos, there is an art concept photo of Tobey Maguire's suit from back in 2002, and there doesn't seem to be many changes happening unless some detail are to be added. However, Maguire's suit is not the only surprising leak on this post – there is also an image showing the three Spider suit belonging to Maguire, Garfield, and Holland.
On Twitter, the user included the four images along with a caption stating "Every #spidermannowayhome leak we got tonight." This post attracted a lot of attention from the fans, and it already has 2,800 likes and 363 retweets which means fans are continuing to suspect more surprises behind the film but also Marvel and Sony's plan.
This is a pretty big leak, but the images definitely look accurate. Of course, nothing is official unless Green Goblin is willing to make an appearance for the second trailer to clear things up – or until fans get to see the other two Spider-Men in action. For now, though, Marvel and Sony are staying silent and it's unlikely that audiences will learn any other details until the film is nearly on its way.
As for Green Goblin's concept design, it would be interesting to see actor Willem Dafoe wear the outfit himself since there are changes within the look. Many are excited to see how good he will look with the goggles instead of the goblin face mask, which many fans preferred in the 2002 film.
Spider-Man: No Way Home is still sure to be full of surprises, despite the different leaks that have been revealed ever since fans got a look of Tom Holland's new suits, as well as the set photos and scene images from Empire Magazine. Most mysterious is the leak of the film's teaser while it was still in the editing process, which led to Marvel releasing the trailer early. Even that couldn't slow the hype train down, as said trailer now has a huge amount of views on YouTube. After all, fans have waited so long and can't get enough details about the third film.
So what do you guys think of the costumes leaks for Spider-Man: No Way Home? What are your thoughts on Green Goblin's new look? Let us know in the comments and follow The Illuminerdi's social media for more Marvel news and features.
KEEP READING: THOR: LOVE AND THUNDER RESHOOTS ARE UNDERWAY IN NYC
Source: Twitter