Snakehead is a solidly filmed feature, but its story rarely brings anything new to the genre.
The film tells the story of Sister Tse, who comes from China to New York via a human smuggler known as a snakehead. She gains favor with the matriarch of the crime family and rises the ranks quickly, but success isn't the only reason she came to America. Sister Tse needs to reconcile between personal success and her family.
The film premiered at this year's Toronto International Film Festival and is now has been released everywhere. The film is a well filmed crime drama about an Asian crime empire in Chinatown. At its core its is a story about family and the American dream.
Snakehead Official Trailer
The thing I like most about it is the cinematography. While it won't win any awards, it was surprisingly solid, especially in this genre, where this is very rarely the case. Some nice silhouette shots, as well as some longer tracking shots, capture this criminal world in an rather exciting way.
Fast and Furious' Sung Kang delivers a darker performance compared to his star making role as Han in the 20 years old franchise. But he is only a supporting player as our protagonist Sister Tse is played by Shuya Chang. While she does dominate the screen in some scenes it sadly doesn't happen frequently enough. Another dominant onscreen figure is Jade Wu's Dai Mah, the head of the crime family, who audiences might remember from Netflix's Luke Cage.
RELATED: SNAKEHEAD STARS JADE WU AND SHUYA CHANG TALK WORKING WITH FAST & FURIOUS' SUNG KANG AND THE FAMILY DYNAMIC IN NEW CRIME THRILLER
The film definitely has some pacing issues as the first 25 minutes are completely rushed and it then slows down a lot, making the film's relatively short runtime of 89 minutes feel like an entirety. It also doesn't help that the story is very formulaic. Snakehead is a well filmed, but ultimately a relatively conventional crime drama, that struggles with pacing issues. While I expect audiences could have a good time with it, it's a film that fails to reach its potential.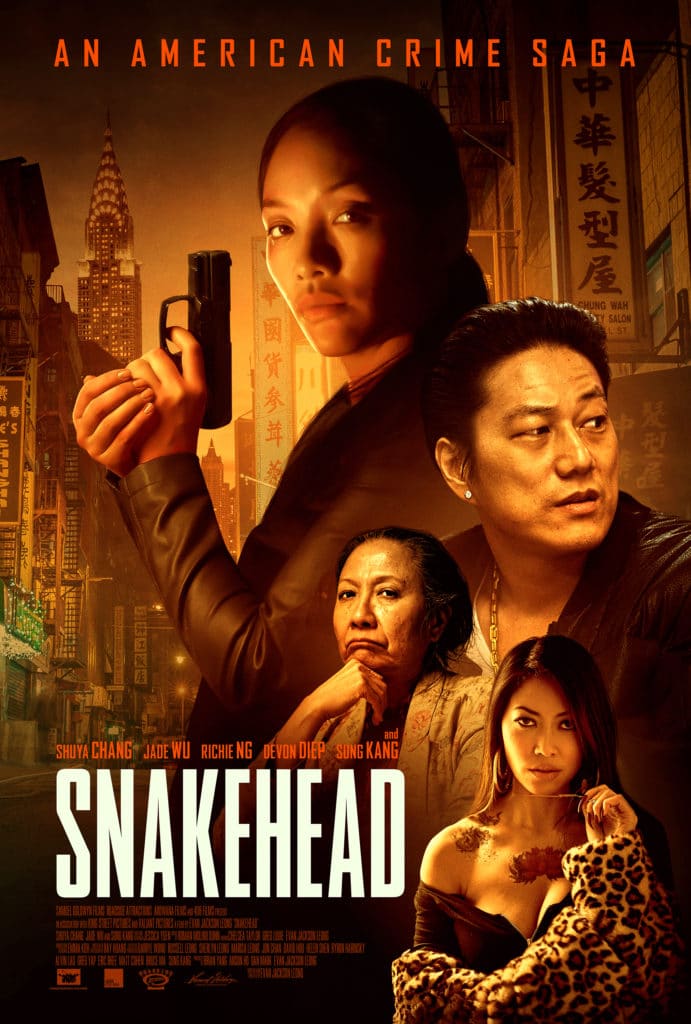 Snakehead is available On Demand and Digitally now. The film is written and directed by Evan Jackson Leong and stars Shuya Chang, Jade Wu, Yacine Djoumbaye, Catherine Jiang, Richie Eng and Sung Kang. What do you all think? Are you planning to watch it? Which is your favorite role by Sung Kang? Let's discuss everything in the comments down below and on our Twitter.
KEEP READING: SNAKEHEAD EXCLUSIVE INTERVIEW: DIRECTOR INSPIRED BY SCARFACE, GODFATHER, AND GOODFELLAS WHEN CREATING NEW GRITTY CRIME DRAMA