Marvel Studios may have Luis but guess what? Walt Disney Studios has Olaf. Everyone's favorite sentient snowman is here to entertain while telling audiences about his recollections of Disney classics we all know and love in Olaf Presents, a series of shorts set to debut on Disney Plus, November 12th.
We attended Disney's virtual press conference for Olaf Presents, with esteemed talents such as Josh Gad, the man behind Olaf's voice, along with the director, Hyrum Osmond, and producer Jennifer Newfield. They discussed what makes Olaf such an exciting and unique character while fully capitalizing on Olaf's persona to make for a rather unorthodox narrative.
Jennifer Newfield On What Makes Olaf So Fun
Producer, Jennifer Newfield talked about why Olaf transitions from snowman to showman and why hearing Olaf's take on beloved films is simultaneously fascinating and amusing.
Here's what she had to say:
Yeah, what's so fun about this project, Olaf is always a part of somebody else's story. I mean, with Frozen (One), Frozen 2, and-and here he is just like almost, like, passionate about telling these stories as if there's an audience, you know, on the other side of the camera. Like he's so passionate and dramatic. There might be just one little snowgie sitting there being, like, who knows. But [LAUGH] it's really fun for him to take center stage and say, I'm passionate about telling other people's stories. And I think it was really great to then set him center ice in one place, and be like, come back to me. See my show.

Jennifer Newfield
Needless to say, she can't wait for everyone to hear what Olaf has to say. You can tell how passionate she is about this project, that tends to be a good sign when it comes to everything surrounding film and television, most especially when Disney is involved because where ever Disney goes, magic follows.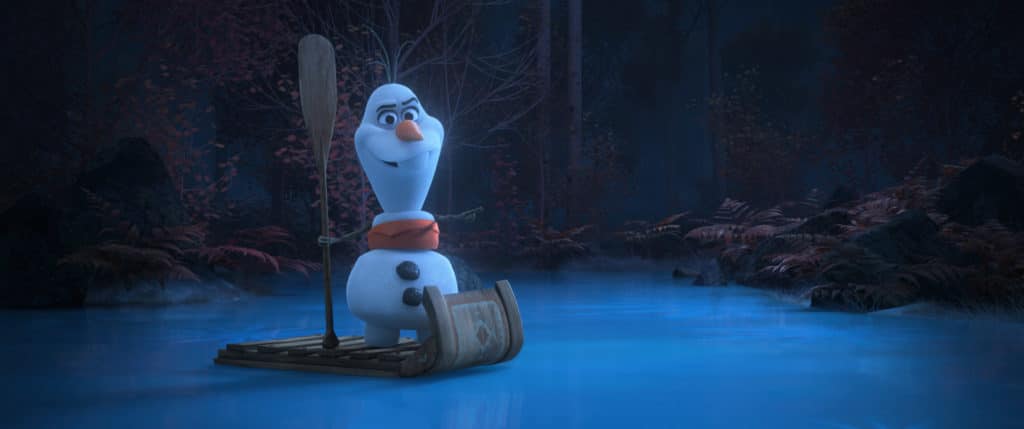 Ever since Frozen came out in 2013, it joined the ranks of Disney's vault of wondrous films such as Tangled, The Lion King, The Little Mermaid, just to name a few. Frozen is famous for its impactful story that departed from common Disney tropes with a cast of memorable characters, and then there's Olaf. Olaf's a whole story by himself, he's a disillusioned sentient snowman, but he's also hilarious and adorable. Of course, Disney had to give Olaf his own show, and of course, I will be watching.
Disney's Olaf Presents Official Synopsis
In "Olaf Presents," Olaf steps into the spotlight and goes from snowman to showman as he takes on the roles of producer, actor, costumer, and set builder for his unique "retelling" of five favorite Disney animated tales in "Olaf Presents," a series of new animated shorts from Walt Disney Animation Studios. The charismatic and versatile Olaf demonstrates his theatrical flair, taking on such iconic roles as a mermaid, a genie, a lion king (and most of the parts in between), as he entertains Arendelle with his delightful abbreviated versions of these beloved tales. Josh Gad returns to voice Olaf with veteran Disney animator Hyrum Osmond directing and Jennifer Newfield producing.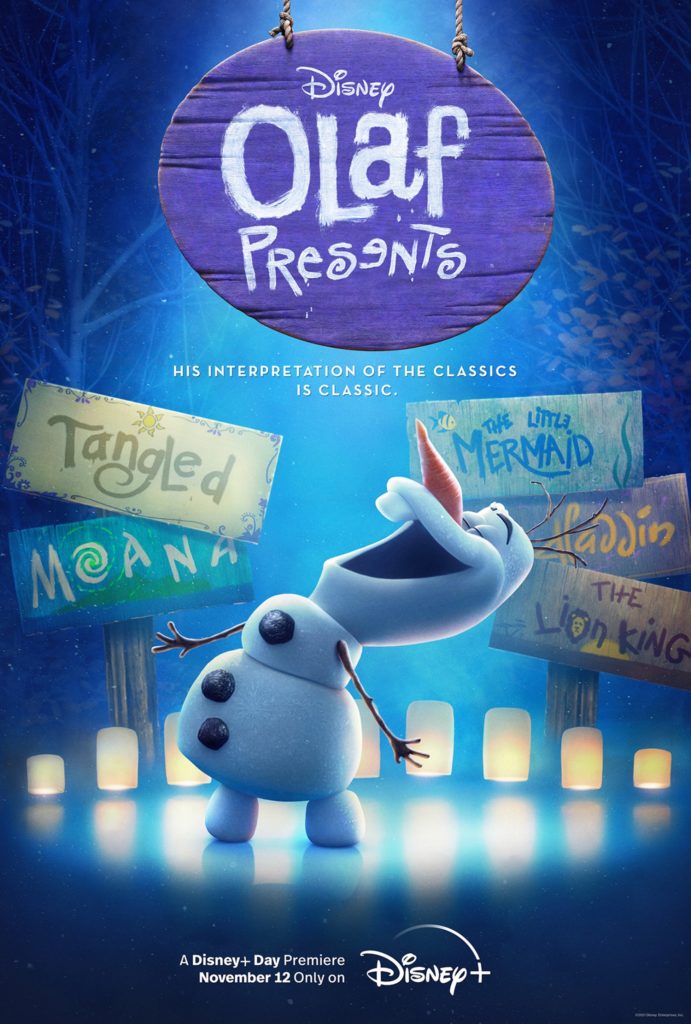 Olaf Presents premieres on November 12 on Disney+! Would you be tuning in to Disney's Olaf Presents? What was your favorite Olaf short or moment from the new series? Let us know in the comments below. Also, if you like what you read, be sure to follow us on Twitter or Facebook so you don't miss more Disney content like this in the future!
KEEP READING: ANT-MAN AND THE WASP: QUANTUMANIA: 7 MYSTERY PLAYERS BILL MURRAY COULD BE PLAYING IN HUGE MARVEL SEQUEL