As Marvel fans everywhere wait in anticipation for the upcoming Disney+ Hawkeye series, here are some of the best quotes from the official press conference earlier today. 
Hawkeye Press Conference Quotes That Hit The Target
Let's break down some of the most impactful quotes from the exciting conference. and what they could mean for the Hawkeye series: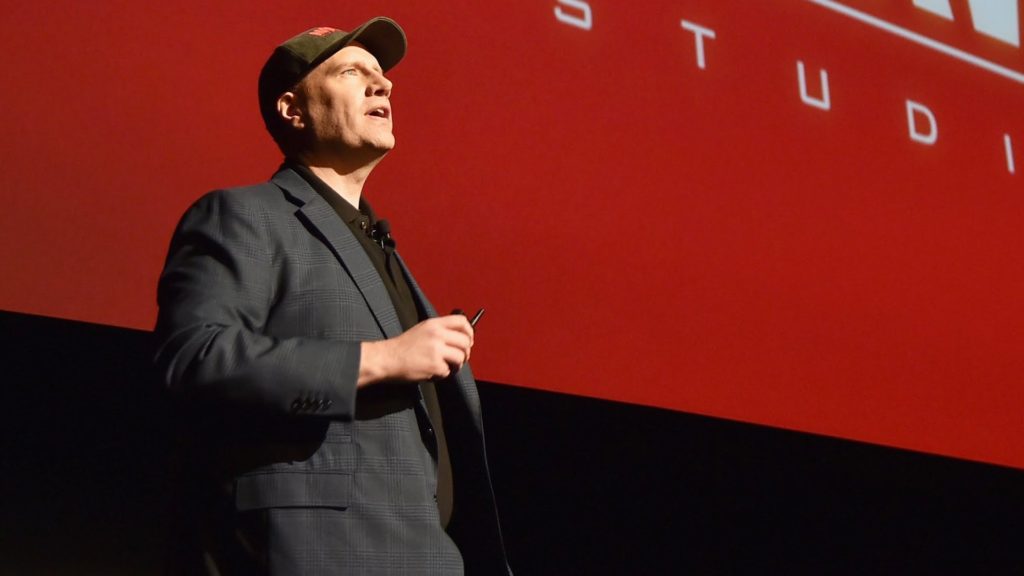 On Hailee Steinfeld joining on as Kate Bishop, Marvel Head Kevin Feige had the following to say:
"Hailee did not audition. We were very very lucky that Hailee was open to this because we very much believe she was sort of the prototype for the character and this occasionally happens, you know the dream version of the character agrees to do it…. We were very thankful that she agreed to jump into this role because we had a feeling she would be great".
Wow.  From the big man himself, that's huge.  For those who might not know her by name, Hailee Steinfeld has a wide and impressive resume including the 2010 remake of True Grit and has since gone on to star in 3 Days to Kill, the Pitch Perfect franchise, the Dickinson TV show, Bumblebee, The Edge of Seventeen, and is currently voicing the title character in Netflix's Arcane: League of Legends series. Marvel has always put great effort getting the right stars to headline their iconic properties, so with her past work and Feige's immense confidence in her casting, surely we can expect great things from her performance.
When Steinfeld was asked if she was excited about joining the Avenger-verse during the ongoing Phase 4 and being a part of the New Avengers, she offered this:
"This feels so crazy to me right now sitting here with this group of people.  I'm so grateful to be a part of this show and this universe and it's only the beginning.  This show's not even out so I'm looking forward to that day".
It sounds like Steinfeld is extremely excited to be a part of the Marvel universe, but is keeping it close to the chest about whether or not she'll be a part of the New Avengers. With most of Earth's Mightiest Heroes' contracts are reaching their end, it only makes sense that Marvel would be establishing a new team to take their places to defend our planet from worldwide threats. As is often the case with the studio though, we won't know something about their ongoing film narrative until they want us to know it, so Steinfeld's tight-lippedness is heavily intriguing.
And, last but not least, Steinfeld was asked her thoughts on playing both Kate Bishop in the MCU and Gwen Stacy/Spider-Gwen in the animated Spider-Man: Into the Spiderverse franchise. She had this to say:
"It's incredibly cool. I feel so honored to be a part of both projects. But I think it's, you know, the characters have similarities but they're very different, and of course one is animation and one is not, and two completely different worlds.

But I always love that I do find the characters that I have played in the past do have this sort of consistency in being these young women who are strong-minded, have a point of view, have an idea of who they are in this world, and they really stop at nothing to get what they want, to achieve what they want to achieve, and I think that both Gwen Stacy and Kate Bishop are proof that if you set your mind to something you can really achieve great things".
The passion Steinfeld has for Gwen Stacy, Kate Bishop, and every other character she's played shows she's one of the most dedicated actors working today.  The cast and crew are keeping things quiet now about what we can expect from Hawkeye, but we'll all see what they've been cooking once it lands on DisneyPlus November 24, 2021.
What are your thoughts on the Hawkeye press conference? Are you excited to see the Hawkeye series when it arrives on DisneyPlus?  What's your favorite Hawkeye moment in the MCU so far?  Let us know in the comments below and on our Twitter.
KEEP READING: HAWKEYE'S JEREMY RENNER AND HAILEE STEINFELD BREAK DOWN THE DUO'S "COMPLICATED RELATIONSHIP" IN THEIR NEW SHOW