Marvel has had a very busy year with WandaVision, The Falcon And The Winter Soldier, Loki, and What If…? debuting as the first batch of MCU Disney Plus series. Not to mention Black Widow, Shang-Chi, and Eternals hitting theaters this year as well. And the MCU is not done yet, with their newest series, Hawkeye, set to premiere on Disney Plus November 24.
Hawkeye is the final of the original 6 Avengers to star in his own solo project, but unlike the others, Hawkeye will be a six-episode series instead of a film. Hawkeye will not only dive more into Clint Barton as a character, who never truly had the spotlight in the Avengers team up films, it will also introduce an exciting new heroic archer into the MCU with Hailee Steinfeld's Kate Bishop.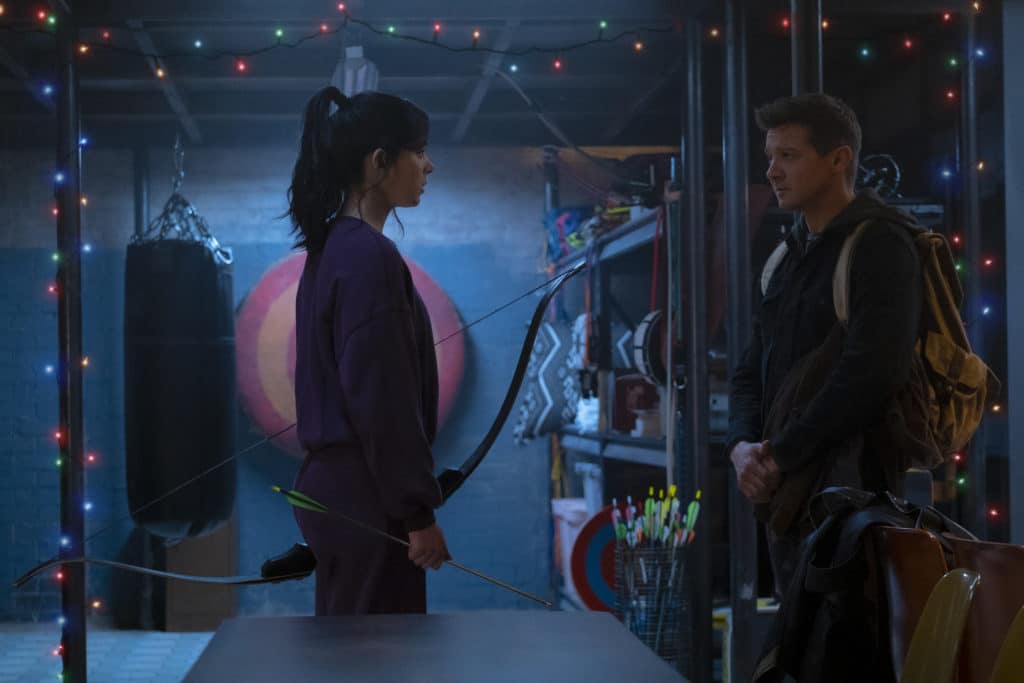 RELATED: HAWKEYE'S JEREMY RENNER AND HAILEE STEINFELD BREAK DOWN THE DUO'S "COMPLICATED RELATIONSHIP" IN THEIR NEW SHOW
The Illuminerdi had the opportunity to attend the Hawkeye Virtual Press Conference. During the press conference Kevin Feige revealed what they are excited for fans to see in the new Hawkeye series. Kevin Feige initially joked that fans will be seeing more of Jeremy Renner, as the final original Avenger to get his own project:
"Well, primarily it's Jeremy Renner. You want to see more of Jeremy Renner, you want to see more of Jeremy Renner, and more of Jeremy Renner. And that goes back to the earliest days, yes, we're both grandfathers now of the MCU. And the trust that Jeremy had to jump into the MCU before moderators said things like, "Welcome to the MCU." It was, "Hey, do you want to do this thing with us? And it'd be pretty cool and I think it could be neat." And he said yes. And then he won an Academy Award and he still said yes. And I thought that was pretty cool."
KEVIN FEIGE REVEALS WHAT MCU MOMENT WAS THE INSPIRATION FOR THE NEW HAWKEYE SERIES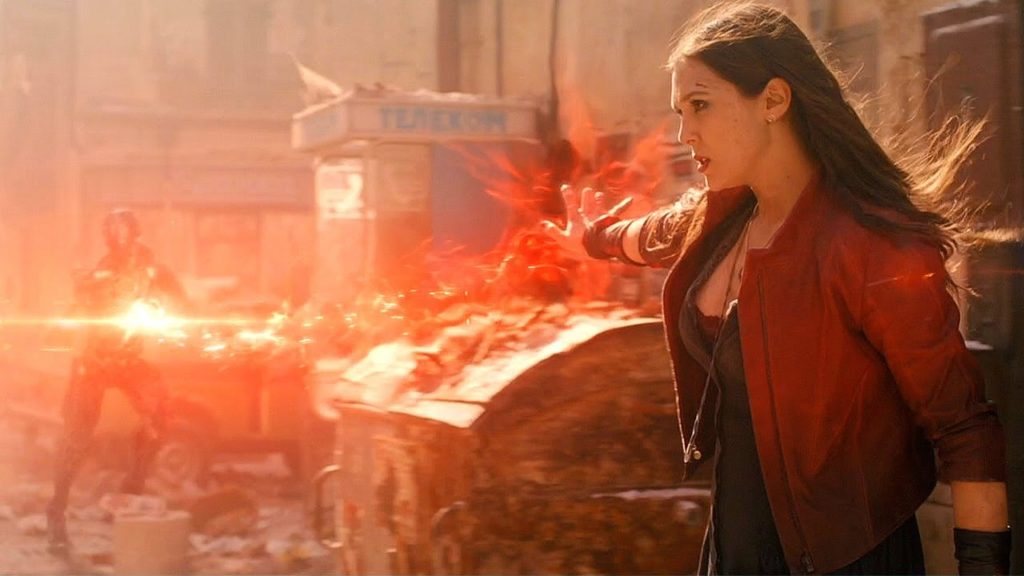 Kevin Feige then talked about how Renner's moments as Clint Barton were initially small, but grew throughout the MCU. He also revealed the moment that laid the groundwork for the new series and how they are able to bring the MCU version of Hawkeye into the storyline and mentor relationship of the Matt Fraction comic storyline.
"But all of the, they were relatively small obviously, Ultron we saw a little bit more and then he just started stealing all the scenes. But it was always the intention to explore much more, the character's history is vast. And also, the Matt Fraction comics, which I'm sure people have been spending a lot of time talking about over these last few press days, was a big tonal inspiration for us. And seeing that and this new dynamic. And there were moments within all of Jeremy's appearances where you see this, this mentor under the surface. This reluctant hero. This reluctant mentor under the surface.

One of my favorite scenes in all of our films is the scene with Clint and Wanda in Sokovia. When he basically says, you go out that door you're an Avenger. And motivates her to join the fight. And that was the kernel of how we could connect our MCU incarnation of Clint Barton into the Matt Fraction storyline and the relationship with Kate Bishop."
RELATED: DAREDEVIL'S VINCENT D'ONOFRIO FUELS RUMORED RETURN IN HAWKEYE AS FANS EXCITEDLY ANALYZE SOCIAL MEDIA ACTIVITY
Part of what has fans so excited is the fact that Hawkeye is taking inspiration from the Matt Fraction comics, a fan favorite storyline for the archer. The exploration of Clint's life outside the other Avengers and his relationship and mentorship of Kate Bishop has a ton of potential story to dig into. The fact that this series can be tied all the way back to Clint's moment of tough love mentorship with Wanda Maximoff in Avengers: Age of Ultron proves how thoughtful Marvel has been about creating the new Hawkeye series.
RELATED: HOW BLACK WIDOW SETS UP A DANGEROUS CONFLICT IN HAWKEYE AND NATASHA'S ONGOING LEGACY
The groundwork that moment laid has been seen throughout the MCU films as Clint continued to be a mentor for Wanda. But to now see as he trains a new hero, who like him doesn't have superpowers beyond impressive fight skills and fantastic aim should be thrilling. How the Matt Fraction storyline is adapted to fit into the MCU and what it later connects to and builds towards will be extremely compelling for fans to see.
The first 2 episodes of Hawkeye premiere on Disney Plus November 24, 2021. Are you excited to watch Hawkeye? Are you looking forward to how the Matt Fraction storyline is tied into the MCU? Leave your thoughts in the comments below or on our social media and check back with The Illuminerdi for more MCU and Hawkeye news. And be sure to join the Illuminerdi's Marvel Watch Along on November 24, 2021 for the 2-episode Hawkeye premiere on our Twitch.
KEEP READING:HAWKEYE: THE BIGGEST QUOTES AND MOST INTRIGUING TAKEAWAYS FROM THE MARVEL PRESS CONFERENCE