Breaking News! As tickets go on sale today for Spider-Man: No Way Home, fans are clamoring to get their seat for the opening night.
That wave of excitement continues to roll in, because Amy Pascal just confirmed that the deal between Sony and Marvel studios has been extended!
RELATED: NO WAY HOME BROUGHT IN PAST SPIDER-MAN FILM DIRECTORS MARC WEBB AND SAM RAIMI AS IMPORTANT STORY CONSULTANTS
In a recent interview with Fandango posted just this morning, Pascal had the following to say:
"This is not the last movie that we are going to make with Marvel – [this is not] the last Spider-Man movie. We are getting ready to make the next Spider-Man movie with Tom Holland and Marvel. We're thinking of this as three films, and now we're going to go onto the next three. This is not the last of our MCU movies."
Spider-Man Staying Home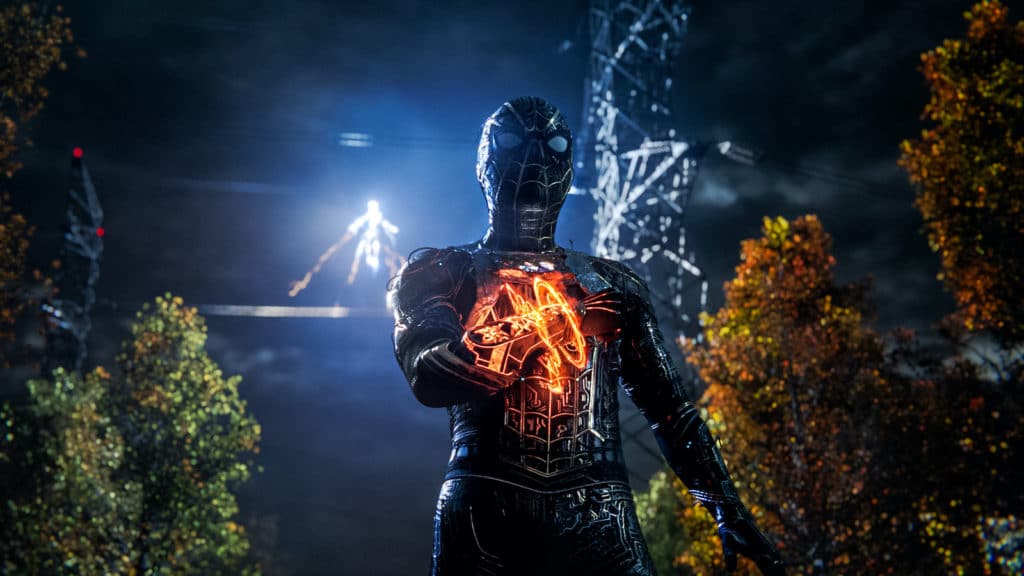 This is the first official confirmation that the deal between Sony and Marvel will extend beyond next month's Spider-Man: No Way Home, and the news is massive! With Sony's multiple spinoff projects such as Venom, Morbius and others, many fans were afraid that Sony might have been planning on spinning off Tom Holland into their own universe, separate from the MCU.
After all, No Way Home is set to rip open the multiverse and bring in multiple Spider-Man villains and heroes from past Sony films, and it might have been the perfect opportunity for Sony to spin off into their own separate solo projects. I half-expected the upcoming film to end with Peter being sucked into the multiverse and trapped inside a separate reality that was an amalgamation of all Sony projects, thus leaving the character with "No way home."
On paper, this would make sense, and would leave Sony in a perfect position to capitalize on the character without having to share profits with Marvel. But it looks like this will not be the case! I for one couldn't be more excited! Tom Holland appears to be sticking around in the MCU for the long run, and if Amy Pascal is to be believed, he will be filming an additional trilogy of films with the studios. All of this comes just after Marvel announced its animated Spider-Man: Freshman Year project on Disney+, which would serve as a prequel origin story for Tom Holland's Spider-Man.
Now, the big question on everyone's mind is: Does this mean that all of Sony's upcoming projects will take place in the MCU? This deal would seem to indicate that Morbius, Kraven the Hunter, Olivia Wilde's Spider-Woman film, as well as the rumored Electro and Rhino projects would all be looped into the MCU, right? Well, in the same interview, Amy Pascal added another odd and confusing quote into that conundrum. When asked about balancing characters from the MCU with characters from Sony, she said:
"Well, there's the Marvel Universe, which is one container and then there's the Spider-Verse movies, which are different and then there's the other universe where the Sony characters are in. We all are very respectful of each other and work together and make sure that we're only being additive."
Even further, when asked about the multiverse, she stated:
"I think you're going to see a lot of people exploring those worlds because it's interesting. The parallel universes make for so many interesting stories, but I don't think that every single movie is going to end up taking place in the multiverse. I think it's really exciting, and this movie certainly does."
What does this mean? Your guess is as good as mine.
Cooperation between the two studios seems to be at an all time high, and its no wonder! The box office is literally crashing this morning because of ticket presales for No Way Home, with some opening night tickets already being sold on Ebay for hundreds of dollars. The clamor is real, the love for the character is stronger than ever, and Sony and Marvel have to breath easy knowing that this partnership will be a cash cow for them for the foreseeable future. It looks like this is just the beginning…
Story developing. Stay tuned for more details…
KEEP READING: NO WAY HOME JUST LAUNCHES ITS FIRST IN-UNIVERSE TIKTOK ACCOUNT FOR THE DAILY BUGLE
Source: Fandango