It looks like the Marvel Cinematic Universe will be getting its own official in Universe Tik-Tok account. In a hilarious and clever way to promote Spider-Man: No Way Home, Sony Pictures and Marvel Studios created a Tik-Tok video based on Marvel's fictitious tabloid, The Daily Bugle.
The Daily Bugle was a huge plot element in Marvel Comics and head editor J. Jonah Jameson looms large, especially in stories relating to Spider-Man. Jameson was hilariously known for hating Spider-Man and putting out negative stories about the Wall-Crawler.
RELATED: TOM HOLLAND WORKED AT A HOTEL BAR TO PREPARE FOR UNCHARTED
Eventually Jameson in the comics does show some respect for Spider-Man in some capacity, and the Bugle has appeared or been mentioned in all of Spider-Man's films. Veteran Hollywood actor J.K Simmons portrayed the live action version of Jameson during the entirety of Sam Raimi's original trilogy, and he was mentioned in Marc Webb's The Amazing Spider-Man's two films.
Where Spider-Man's Daily Bugle Is Now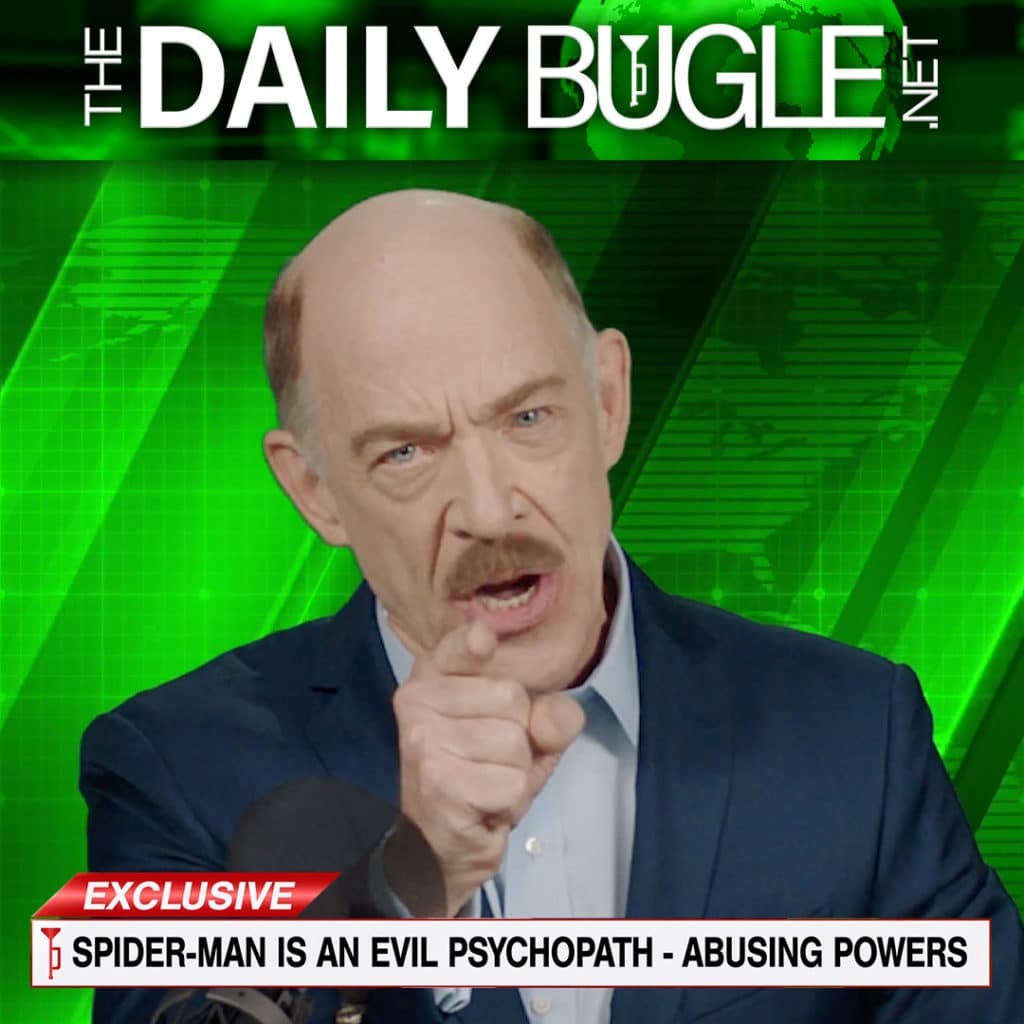 Finally, the Bugle made an appearance in Far From Home during the post credits scene with a surprising appearance of Simmons version of Jameson. In the post credits scene that's where Mysterio played by Jake Gyllenhall sent a video to the Jameson revealing Spider-Man secret identity and framed Spider-Man for his apparent death. In the MCU Version the Daily Bugle is a controversial online news outlet. Now Sony and Marvel Studios just released their first Daily Bugle based Tik-Tok Video. Also starring in it is one of Peter Parker's well known classmates at Midtown Betty Brant played by Angourie Rice.
In Daily Bugle Tik Tok Video we find out that Betty is has became an intern for the Daily Bugle. We also find out that Betty has become the Intern manager of the Bugle's Tik-Tok Account. In the comics Betty worked for the Daily Bugle as Jameson's personal secretary. Actress Elizabeth Banks played Brant in Sam Raimi's original Spider-Man trilogy. So it's a fitting we see the MCU's version of Betty start working for the Bugle.
In the promotional video, we see Betty expressing her real excitement working for the Bugle as an intern. Even expressing or stating it's her real first job. That's promotional video then takes a rather hilarious turn. We actually find out that Betty's is actually an unpaid intern for the Bugle, much to her dismay. It was a clever way of promoting No Way Home, and is also considered canon in the Marvel Cinematic Universe.
It also shows us what has been happening with Betty ever since the events of Spider-Man: Far From Home. Hopefully we get to see more Tik-Tok's of Betty's hilariously news reports in the Daily Bugle. It's also not surprising we see Betty finally grow as new reporter. It's because in Spider-Man: Homecoming and Spider-Man: Far From Home she was Midtown High's local news reporter.
Hopefully, down the road, we could see Betty evolve into becoming Jameson's assistant in future Spider-Man related projects in the Marvel Cinematic Universe. You can watch the hilarious Tik-Tok video below.
OFFICIAL PLOT SYNOPSIS
For the first time in the cinematic history of Spider-Man, our friendly neighborhood hero's identity is revealed, bringing his Super Hero responsibilities into conflict with his normal life and putting those he cares about most at risk.
When he enlists Doctor Strange's help to restore his secret, the spell tears a hole in their world, releasing the most powerful villains who've ever fought a Spider-Man in any universe. Now, Peter will have to overcome his greatest challenge yet, which will not only forever alter his own future but the future of the Multiverse.
Spider-Man: No Way Home is set to be released exclusively in theaters on December 17, 2021. The film will star Tom Holland, Zendaya, Benedict Cumberbatch, Jacob Batalon, Marisa Tomei, J.B. Smoove, Benedict Wong, Alfred Molina, and Jaime Foxx. The film is written by Chris McKenna and Erik Sommers, along with cinematography by Mauro Flore and music by Michael Giacchino. No Way Home is produced by Kevin Feige and Amy Pascal and directed by Jon Watts.
KEEP READING: ANT-MAN AND THE WASP DIRECTOR CELEBRATES SEQUEL WRAP
Source: Collider