Spoilers for Episode 5 of Hawkeye below!
This week's Hawkeye ended with a picture of Eleanor Bishop standing with Kingpin, forever changing Marvel TV and the entire MCU. 
Now, without a good deal of background knowledge on the complicated legend of Marvel TV canon, the headline and lead may seem like a massive leap. I assure you that the implications of Vincent D'Onofrio returning to the role of Wilson Fisk/Kingpin in Hawkeye are far-reaching and key to the MCU's future.
RELATED: HOW SPIDER-MAN: NO WAY HOME COULD TAKE INSPIRATION FROM INTO THE SPIDERVERSE FOR PETER PARKER'S NEW MENTOR
Vincent D'Onofrio originally played Kingpin on Daredevil, appearing as a menacing supervillain throughout all three seasons of the show. Daredevil was part of the Marvel Netflix line of TV shows, a line which also included Jessica Jones, Iron Fist, Luke Cage, The Defenders and The Punisher. These series were all rated TV-MA, which is the TV equivalent to the MPAA R-rating. As such, they featured brutal violence, intense sex scenes, and mature arcs about addiction, substance abuse and the corrosive nature of violence.
MARVEL TV USED TO HAVE A MUCH SHARPER EDGE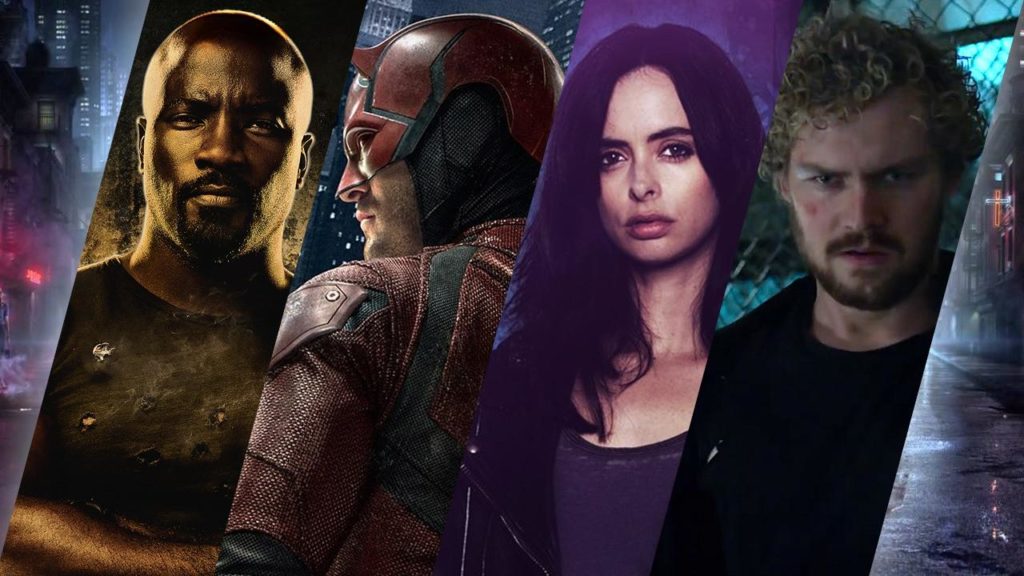 The sex, drugs and violence of Daredevil and the Marvel Netflix line were always kept at an arms length from the Disney brand, a brand notorious in their quest to maintain a family-friendly façade. The line of thinking, for a long time, was that the conservative, right-wing Christian slice of the Marvel/Disney fanbase might abandon the MCU if the progressive, liberal stories featuring diverse leads were tied too closely to the tentpole films.
This outdated, regressive manner of business resulted in the cancellation of New Warriors, the division of Marvel's TV and film branches, and a great deal of squandered potential. Former Marvel executive Ike Perlmutter, known for holding back characters like Black Panther and Captain Marvel, can largely be blamed for the corrosive, detrimental practices that served to distance Daredevil from the MCU proper.
The mature nature of Daredevil, the lack of TV characters or storylines moving into or affecting the films, and the ignorance of the decimation across the old MCU shows lead many to question the canonicity of Daredevil, and by extension, Kingpin. Adding fuel to this fire, numerous reporters, journalists and industry "insiders" declared that Daredevil, Agents Of Shield and the whole pre-Disney+. They claimed that Vincent D'Onofrio would be making his MCU debut in Hawkeye, that he would have a different design and would be a new version of the character, separate from the Netflix Kingpin. They wanted us to believe that the first era of Marvel TV was dead and gone.
MARVEL TV: KINGPIN LOOKS THE SAME IN HAWKEYE AS HE DID IN DAREDEVIL
Well, Hawkeye episode five came and went, and by the time we saw Kingpin, he was wearing the same suit he wore at the end of Daredevil and frankly, looked the exact same. So when we strip everything away, from the press comments, to the fact that Marvel Studios creatives are not required to watch the original MCU shows, to the vague timeline, and we just look at what's presented onscreen in the MCU, we see a franchise where Daredevil is canon.
Now, before we get ahead of ourselves, I should state that this could be a pre-emptive celebration. Members of the #SaveDaredevil movement have dreamt for years of a world where Kingpin and Matt Murdock return, not in the form of a reboot, but rather a continuation. As of right now, it looks like that's the case. But to play the devil's advocate, Spider-Man: No Way Home or Dr. Strange In The Multiverse Of Madness could reveal that Kingpin and Murdock came from the multiverse, or Hawkeye episode six could present a Fisk that knows nothing about Daredevil, Vanessa, or the events of Daredevil.
A reboot is still a possibility, though it would certainly come as a shocking disappointment to fans of Daredevil and the original MCU TV shows. We have to hope that Marvel Studios respects it's fans and it's own content more than that, but only time will tell. Pessimism aside, I have to say how thrilled I am that D'Onofrio's Kingpin is back, that Murdock is rumored to be on the way, and that the door has been opened for all Marvel TV characters to return in a Marvel Studios production.
MARVEL TV IS NOW UNIFIED AFTER YEARS OF CONFUSION AND DIVISION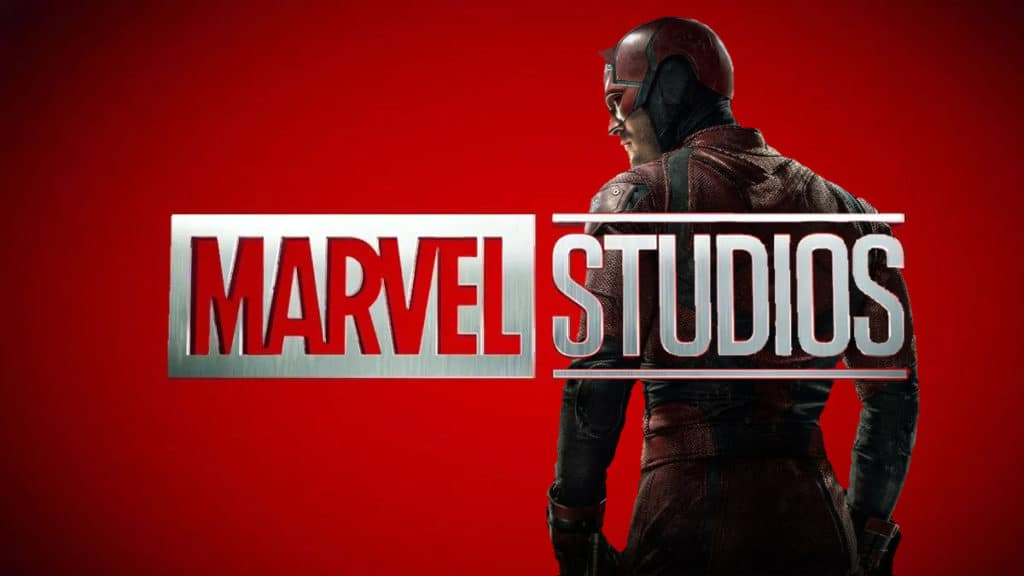 Before Kingpin's cameo in Hawkeye episode five, the only major character to debut in Marvel TV before appearing in a Marvel Studios production was Edwin Jarvis, of Agent Carter and Avengers: Endgame. Now, with Kingpin, Jarvis, and likely Daredevil all fitting this unique criteria, the game has changed. The Punisher could believably come back for Armor Wars or Captain America 4.
Iron Fist (either Danny, Colleen or both) could feature in a Shang-Chi sequel, and Coulson and Quake might pop up in Secret Invasion alongside Nick Fury. These are all obviously hopes and dreams, not guarantees, but before Kingpin showed up in Hawkeye, these crossovers were pipe dreams at best.
Today, the Marvel Cinematic Universe is more than the Marvel Studios brand. It is Avengers, and it is Agents Of Shield, Eternals and Runaways, What If…? and Agent Carter, and most importantly, it is Hawkeye AND Daredevil.
Marvel's premier live-action megafranchise has never been bigger, or more inclusive. By tying Kingpin into Hawkeye and consequently tying the old MCU shows to the new, we now have a franchise with clearer continuity, stronger representation, and dozens of hours of R-rated MCU content. There's never been a more exciting time to be a Marvel fan, for the MCU has never been better.
Daredevil is saved, and The Kingpin of Crime is back. Who should return next? Let us know your thoughts in the comments below or on our social media! 
KEEP READING: PETER PARKER AND KATE BISHOP: THE BIRTH OF THE MCU'S NEXT GENERATION OF HEROES AND THEIR AVENGERS' INSPIRATION