Spider-Man: No Way Home is one of the most highly anticipated films of the year with Marvel fans beyond excited to see the return of beloved Sony Spider-Man characters. The trailers have shown villains from the Raimi Spider-Man trilogy and The Amazing Spider-Man duology making the jump from their universes into the MCU and rumors have been floating around about Tobey Maguire and Andrew Garfield reprising their roles as Spider-Man as well.
Spider-Man: No Way Home has the opportunity to take a page out of another web slinger film that plays in the multiverse, Spider-Man: Into The Spiderverse. Into The Spiderverse is the origin story of Miles Morales who is bitten by his own radioactive spider. When Peter Parker finds him, the veteran hero is excited to mentor the young new hero. However, Miles watches as the hero is brutally killed losing his chance to learn from his universe's Spider-Man. But, with some multiverse shenanigans Miles comes across a number of other wall crawlers, including a new Peter Parker who quickly falls into the role of reluctant mentor to Miles.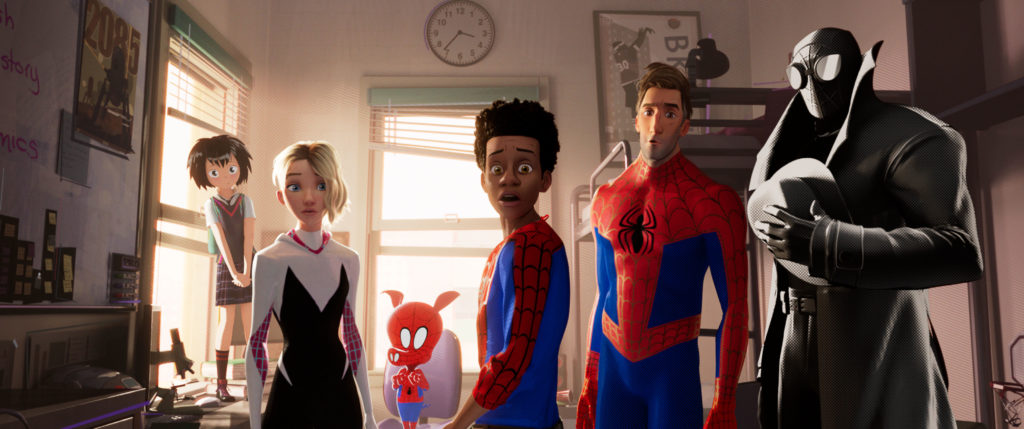 While Spider-Man: No Way Home obviously shouldn't follow the model of Into The Spiderverse exactly, there is an integral part of that story that the new MCU film could use as inspiration. Peter Parker, in the MCU, has been continuously growing and learning as a hero with mentors being an important part of that growth. First, Peter was taken under the wing of Tony Stark aka Iron Man. The billionaire genius clearly saw not only heroism in Peter, but a similar genius and need to help people. Tragically Peter was forced to watch as his mentor sacrificed himself to save the universe.
RELATED: PETER PARKER AND KATE BISHOP: THE BIRTH OF THE MCU'S NEXT GENERATION OF HEROES AND THEIR AVENGERS' INSPIRATION
In Spider-Man: Far From Home Peter seemed to initially see Mysterio as a veteran hero he could trust and learn from, although this trust proved to be a major error in judgement. Peter is still a young hero learning his place in the world and figuring out who he is as a hero. If the rumors of Maguire and Garfield returning are true, they could be the perfect new mentors for the Peter Parker of the MCU.
SPIDER-MAN'S NEW MENTORS?
Both Maguire and Garfield have wisdom that Tom Holland's web-slinger lacks. While all three have faced off against major villains and suffered great loss, Maguire and Garfield have also fallen into their own darkness as a result before learning to pull themselves out of it. Maguire and Garfield have felt the weight of being responsible for losing people they loved due to their own mistakes, where as Holland's parker hasn't had to face that tragedy, at least not on screen. Holland's Parker is much more of a team player having learned to be a hero within the MCU and through the Avengers while the other Spider-Men have been the only heroes, that audiences know of, in their respective universes.
And while Holland's Spider-Man being a team player fits the MCU, he has never fully felt like the "friendly neighborhood Spider-Man" he claims to be. Other than Vulture, Peter has taken on Avengers level threats with the help of others, be it the Avengers themselves or who he believed to be Nick Fury. Even Vulture, who was essentially a high tech thief based in New York, felt larger with his connection to Tony Stark and interest in alien technology connected to the Avengers.
The MCU wall crawler could learn a great deal from Maguire and Garfield's Spider-Men especially with their villains seemingly on the loose in the MCU. But one of the most important lessons that he could learn is finding his place as a hero outside the Avengers and fully accepting all the responsibility that comes with it. While Peter Parker is undoubtedly a hero in the MCU he has continued to grapple with the responsibility of actually being Spider-Man as he continues to struggle in finding the balance between being a hero and living a normal life, taking it to opposite extremes in his last two solo movies.
Spider-Man: No Way Home has the chance to take note from the wildly popular Into The Spiderverse, if the rumors are true about Maguire and Garfield's return, by making Peter's new mentors older alternate versions of himself. Peter has the chance to learn from their hard earned wisdom and hopefully avoid some of the mistakes they themselves made.
RELATED: TOM ROTHMAN, SONY PICTURES CEO, IS EXCITED FOR TOM HOLLAND'S FUTURE AFTER NO WAY HOME
This mentorship could be an integral part of the MCU's Spider-Man finally moving into the next phase in his journey as a hero and finding the maturity necessary to fully become the friendly neighborhood Spider-Man that he claims to be. Now, this isn't to say that Tony Stark wasn't an integral part of Peter learning to become a hero, but realistically Tony helped Peter become an Avenger. Maguire and Garfield's Spider-Men could help him, step out of the shadow of the Avengers and Tony Stark in order become the Spider-Man he is truly capable of being.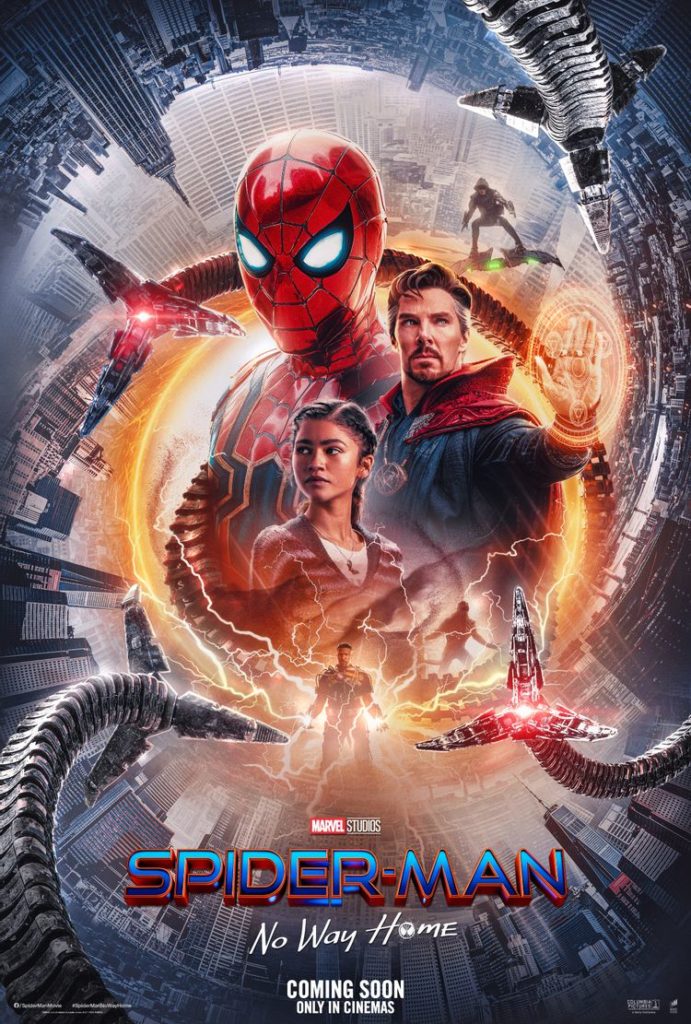 Spider-Man: No Way Home exclusively hit theaters December 17, 2021. Do you hope it takes inspiration from Into The Spiderverse? How do you hope to see Peter Parker's journey as a hero progress? Leave your thoughts in the comments below or on our social media and check back with The Illuminerdi for more MCU and Spider-Man.
KEEP READING: SPIDER-MAN: NO WAY HOME REVIEW: A TRULY AMAZING SPIDER-MAN FILM