When Matthew Vaughn directed X-Men: First Class back in 2011, he introduced audiences to many lesser-known X-characters alongside younger versions of mainstays like Professor Xavier, Beast, and Magneto. 
However, since he departed the directors' chair on X-Men: Days of Future Past for Kingsman: The Secret Service, we don't know how the sequels would have turned out if he had stayed on as planned. First Class was initially pitched as a reboot for the series, and Vaughn had one character he wanted to play with that he sadly never got the chance to.
RELATED: AHSOKA: EXCITING NEW DETAILS ABOUT IVANNA SAKHNO'S CHARACTER
He explained which X-Men he would have liked to have some time with at a recent round table interview:
"There's only one that I didn't get to play with properly and I would have loved to… Hugh Jackman was so good and did such a good job doing it. But to cast the young (Wovlerine), the reboot, that would be fun, I think, and it could go into such a different direction where Hugh took it as well. I think Hugh knocked it out of the park but I think out of (all of the X-Men) that's the character that weirdly, I don't know why I get drawn to. Yeah, Wolverine." 
X-Men Remade: Wolverine For The MCU?
Wolverine made an arguably classic cameo in First Class but didn't feature in the film beyond it (My dad even asked at the time when Wolverine was going to take focus as he had lead the previous films).  As Jackman has made it clear he's finished with the role, Vaughn also named his choices for who could play Wolverine in his reboot had it come to pass:
"Well, he's got older now, but I would say Tom Hardy would have…been awesome," Vaughn added. "I think Taron [Egerton] could do it in his sleep.  Aaron Taylor-Johnson could do it as well.  I mean, I think Aaron or Taron would be my first two choices could do it really well."
Both Tom Hardy and Aaron Taylor-Johnson have made it big in comic book movies over the past few years, with Johnson making himself known to most audiences in Vaughn's satirical and bloody Kick-Ass back in 2010 and continuing in the comic book genre with 2015's Avengers: Age of Ultron and Hardy taking the roles of Bane in 2012's The Dark Knight Rises and Eddie Brock/Venom in Sony's rebooted Venom film series. Both would have brought very different energies to the Wolverine role that Hugh Jackman defined for an entire generation of X-Men fans.
However, as the X-Men are now set to be rebooted within the Marvel Cinematic Universe, it is a possibility that Vaughn could get to direct the mutants once again and cast his ideal Wolverine.  Taylor-Johnson and Hardy are already established characters within the MCU, but with Marvel having spent Phase 4 embracing directors with more unique and personal visions for their blockbusters, Vaughn's kinetic action sensibilities and wicked sense of humor could help lead the X-Men into the wider universe while still being distinctive. 
As of this writing we don't know anything about casting or directing rumors, but The Illuminerdi will use its superpowers to keep you updated on the MCU X-Men film as it develops.  Matthew Vaughn's next project, The King's Man, is in theaters December 22, 2021.
Hugh Jackman portrayed Wolverine from 2000-2017 and rose to stardom from it.  The X-Men film franchise along with Blade (1998) and Spider-Man (2002) helped resuscitate the comic book film genre and opened the door for the Marvel Cinematic Universe and DC Extended Universe as we know them today.  Bryan Singer oversaw X-Men, X2, X-Men: Days of Future Past, and X-Men: Apocalypse, Brett Ratner took the reigns for X-Men: The Last Stand, Gavin Hood handled X-Men Origins: Wolverine, Matthew Vaughn helmed X-Men: First Class, James Mangold sunk his claws into The Wolverine and Logan and longtime screenwriter Simon Kinberg made his directorial debut with X-Men: Dark Phoenix. 
This franchise has been around a long time, and with their reintroduction into the Marvel Cinematic Universe, I imagine we'll be seeing them again for years to come.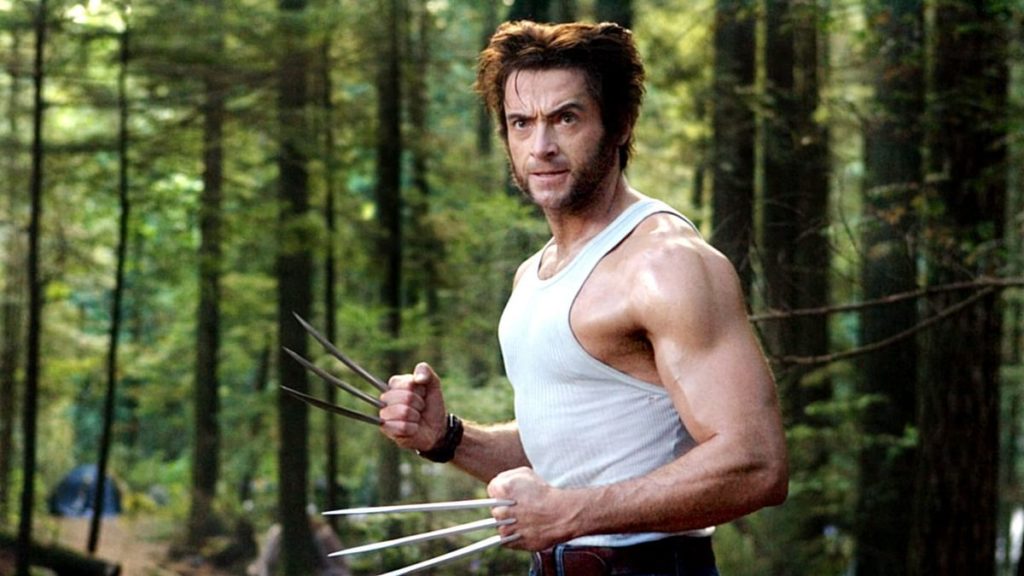 What are your thoughts on Matthew Vaughn's dream casting for Wolverine?  Would you want to see him come back for another installment?  Who's your favorite X-Men character?  What's your favorite Matthew Vaughn movie?  Let us known in the comments below and on our Twitter.
KEEP READING: THE AMAZING SPIDER-MAN: THE ILLUMINERDI REVISITS ELECTRO AND LIZARD BEFORE THEIR RETURN IN NO WAY HOME
Source: ComicBook.com