In anticipation of their return in Spider-Man: No Way Home, The Illuminerdi is proud to present a look back at the villains of The Amazing Spider-Man 1 & 2.
Spider-Man: No Way Home promises to continue the multiversal story Phase Four has been building out through projects like Loki and What If…?. How the multiversal antics of those MCU projects will affect No Way Home, if at all, remains to be seen. Doctor Stephen Strange will serve as the gateway into the multiverse in the third MCU Spidey solo film. 
RELATED: SONY HAS RELEASED THE OFFICIAL UNCHARTED MOVIE POSTER FEATURING THE FILM'S 2 HUGE STARS
Peter Parker comes to Dr. Strange begging for help in clearing his name. Mysterio framed Peter as a murderer and revealed his identity to the world in Spider-Man: Far From Home, so Parker asks Strange to cast a spell which will make the world forget that he's Spider-Man. Unfortunately, the spell doesn't go as planned, and the magical energy rips a hole through the multiverse.
THE AMAZING SPIDER-MAN UNIVERSE RETURNS IN NO WAY HOME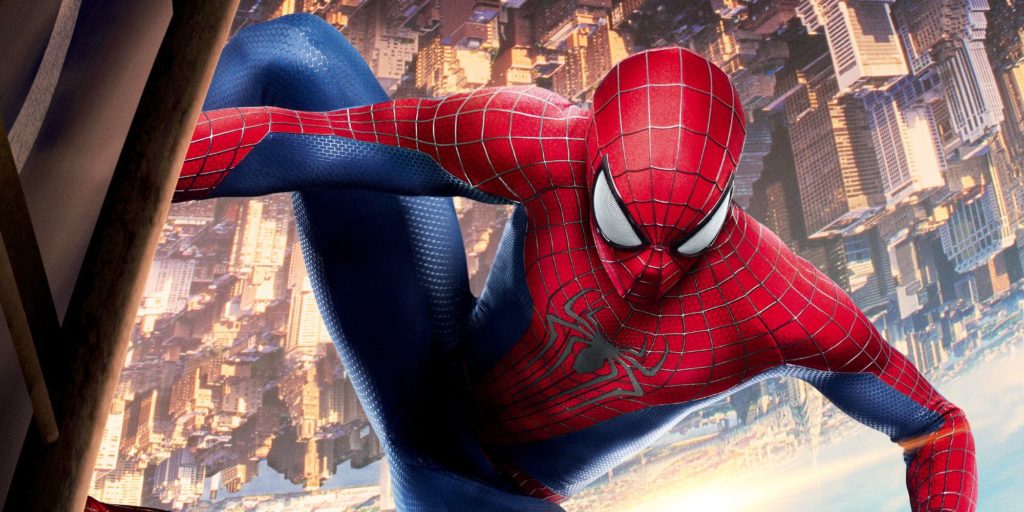 Through this multiversal tear comes villains of Spider-Man's cinematic past, including Doc Ock, Sandman, Green Goblin, Electro and Lizard. Lizard, as portrayed by Rhys Ifans, was the primary antagonist of The Amazing Spider-Man, while Electro fought Spidey in The Amazing Spider-Man 2 alongside Dane DeHaan's Harry Osborn/Green Goblin. 
Jamie Foxx was the first supervillain confirmed for Spider-Man: No Way Home, while Lizard's role in No Way Home would not be officially confirmed until the trailer release. At this time, it is unclear if Lizard is a CGI creation with a recast voice actor, or if Ifans will return to play Dr. Connors. Ifans teased a return without confirming it while speaking with Murphy's Multiverse.
"Well, you know, like most Christmas presents, the good thing is not knowing what's in them until it's time to open them."

-Rhys Ifans
Dane DeHaan is not expected to return as Harry Osborn in No Way Home, though an appearance certainly isn't out of the question. Through the multiverse, anything is possible.
THE AMAZING SPIDER-MAN: WILL RHYS IFANS AND DANE DEHAAN RETURN?
When looking back at the villains of The Amazing Spider-Man, you have to consider a few things. First of all, we lost out on John Malkovich as Vulture in Raimi's cancelled Spider-Man 4 for this reboot, and that still stings. Secondly, while each and every villain in The Amazing Spider-Man may be fundamentally flawed, they are not without some redeeming qualities.
Anyone who has ever read a Lizard comic would probably agree that a horror-oriented story is the right direction to take the character. The Amazing Spider-Man instead offers up a Lizard story where Dr. Connors plays God through his genetics work, only to lose his mind in the process. But instead of becoming a cannabilistic monster terrorizing the sewers of New York, TASM's Lizard tries to turn everyone in New York into lizard-people too. Rhys Ifans delivers a fine performance, but his character design is so weak and his master plan so outlandish that his acting gets lost in the mix.
As for Electro, where do I even begin? The character of Max Dillon at the beginning of The Amazing Spider-Man is a caricature, a metaphorical doormat for his fellow Oscorp employees to walk over. The writers want you to feel bad for this sad, unstable loner, but they push the joke too far and lose any believability in the process. By the time Dillon falls into a pit of electric eels and turns into an electric Dr. Manhattan look-alike, you find yourself relieved that the grating civilian Max Dillon is no more.
THE AMAZING SPIDER-MAN 2: ELECTRO WAS ANYTHING BUT ELECTRIC
Electro's descent from Spidey fan into crazed supervillain comes quickly following his skirmish with the eels. He begins testing his powers in times square, hungry for the voltage running through the powerlines. After the police shoot at him, and the cameramen take their attention away from Electro and turn it to Spider-Man, Electro loses it.
An intense EDM track plays, and I swear to god, if you listen closely, you can hear "THEY'RE AFRAID OF ME, THEY'RE DEAD TO ME, THEY LIED TO ME, THEY SHOT AT ME, THEY HATED ME, THEY'RE DEAD TO ME!" while Electro absorbs the city's power. This hamfistedly illustrates that Electro is in fact, a bad guy, and no longer the sympathetic nerd presented in the first act.
Oscorp kidnaps and experiments on Electro, seeking to cover up the mess that turned Dillon into Electro, and to control him as a living weapon. Cut to Harry Osborn, who is very angry at Spider-Man for not giving him his blood, which could be the key to stopping his degenerative disease. After being outed by Oscorp and turned into a patsy, Harry breaks Electro out of their custody and initiates a classic super-powered teamup.
Electro, equipped with a new black supersuit, seeks to defeat The Amazing Spider-Man in the city's power grid, a system he designed. While their fight is a visual and auditory feast, Electro is ultimately defeated by magnetized web shooters and a heavy helping of convenient writing throughout their duel.
Lizard and Electro failed to amaze in The Amazing Spider-Man, so one can only hope that their return in Spider-Man: No Way Home packs a bit more punch.
Are you excited to see the return of Lizard and Electro in No Way Home? Let us know your thoughts in the comments below or on our social media! 
KEEP READING: SPIDER-MAN: NO WAY HOME MARKETING ORIGINALLY PLANNED TO KEEP CLASSIC VILLAINS SECRET