The Daredevil resurgence is finally here! Characters such as Wilson Fisk / The Kingpin and Matt Murdock / Daredevil made appearances in MCU projects in 2021 such as Hawkeye and Spider-Man: No Way Home. According to a report from Murphy's Multiverse we can expect to see the latter appear in many more Marvel Cinematic Universe films and series in 2022 and beyond.
A source said to them "expect to see him everywhere" and the site lists She-Hulk, Echo, Armor Wars, Spider-Man 4, and a new standalone Daredevil project as possible returns in the upcoming years.
Dardevil's Complicated MCU History
The first introduction of Matt Murdock in the MCU was the Netflix Original Series Daredevil which ran from 2015-2018. The series was highly praised for its innovative action sequences and darker themes compared to other MCU projects. Charlie Cox later reprised his role of the titular character in The Defenders and the aforementioned Spider-Man: No Way Home.
RELATED: SPIDER-MAN: NO WAY HOME REVIEW: A TRULY AMAZING SPIDER-MAN FILM
The canonicity of the series was put into question after Netflix canceled the show in 2018 and Marvel Television was subsumed into Marvel Studios 2019. Other shows from Marvel TV that were initially said to be a part of the MCU such as Agents of S.H.E.I.L.D. and Helstrom were seemingly retconned from the franchise through events in other projects such as Loki and Hawkeye or through comments from showrunners:
"Not having the red box over the title is a way of telling the audience that this is something different," says showrunner Paul Zbyszewski about Helstrom's connection to the MCU and Marvel. "We are siloed off [from the Marvel Cinematic Universe]. Part of it is [because] it's a darker-themed show than the other Marvel shows on other platforms."
This made some fans consider the Marvel Television Projects part of a variant universe, similar to projects such as What If…? and the Spider-Man films. However, in an interview with Screen Rant, Vincent D'Onofrio who portrayed Wilson Fisk / Kingpin in Daredevil and Hawkeye said that the version that appears in Hawkeye is the same that we saw in Daredevil.
"It's the same character. Yeah, I mean, the way that we saw it on Hawkeye, or [what] I ended up believing, is that there are [as] many dots connected as we can possibly connect, and some are just impossible to connect. But I think… it's the same as a lot of the MCU stuff that's done, that [Marvel Studios head] Kevin [Feige] does, and all the incredible filmmakers, you know, they try to connect to the original stuff as much as they can. … But then there's dots that can't be connected. And I think we tried to do the same thing with connecting Daredevil to… or Hawkeye to Daredevil and Daredevil to Hawkeye. You know, it's like that."
While it has been clear that the MCU doesn't plan to fully revive the Netflix show, it does seem like they are willing to make callbacks and respect the series' history in future projects. It also puts into question what from Marvel TV is canon because it has been made clear for some projects that Feige has no plans to revisit or acknowledge. However, with the reintroduction of Daredevil, it seems to imply that the Netflix series are still canon.
The Future of Matt Murdock / Daredevil in the MCU
Against all odds, Charlie Cox is back as Matt Murdock / Daredevil and fans couldn't be happier. The character was immensely popular in the Netflix series which caused fans to make the #SaveDaredevil movement not dissimilar to the #ReleaseTheSnyderCut movement for Justice League.
While the character's appearance in No Way Home was brief it was still sweet to see the character back and on the big screen for the first time. Believe it or not Charlie Cox's small cameo in the film reviewed the biggest reaction in my theater despite the other massive appearance from past Marvel actors in the film. This goes to show the extreme popularity of his portrayal of the Hero of Hell's Kitchen.
With the upcoming Echo Disney+ series being rumored to be a pseudo-Daredevil season 4 it is so surprised that Cox is rumored to return. His rumored return in She-Hulk will also be interesting as the titular character in that series is also a lawyer, so I'd say it's safe to expect some fun banter between the two characters.
RELATED: HOW ECHO'S INTRODUCTION IN HAWKEYE POINTS TO A LARGER THREAT AND TEASES A POTENTIAL COMIC BOOK INSPIRED ARC FOR HER SPIN-OFF
Of course, the most alluring of the rumored projects is the supposed Daredevil standalone project. Fans shouldn't expect this to be a revival of the Netflix series as that is still indeed a Netflix series so it would be odd for Disney and Marvel to continue off of a show that requires their audience to support another streaming service. However, with comments from the cast and crew from current projects such as Hawkeye and No Way Home, it seems they still try to stay faithful to the original series while also making new stories with these incredible characters.
The future seems bright for Daredevil, now let's see if we can get returns from is other Defenders comrades in new MCU projects. Jessica Henwick as Colleen Wing / Iron Fist anyone?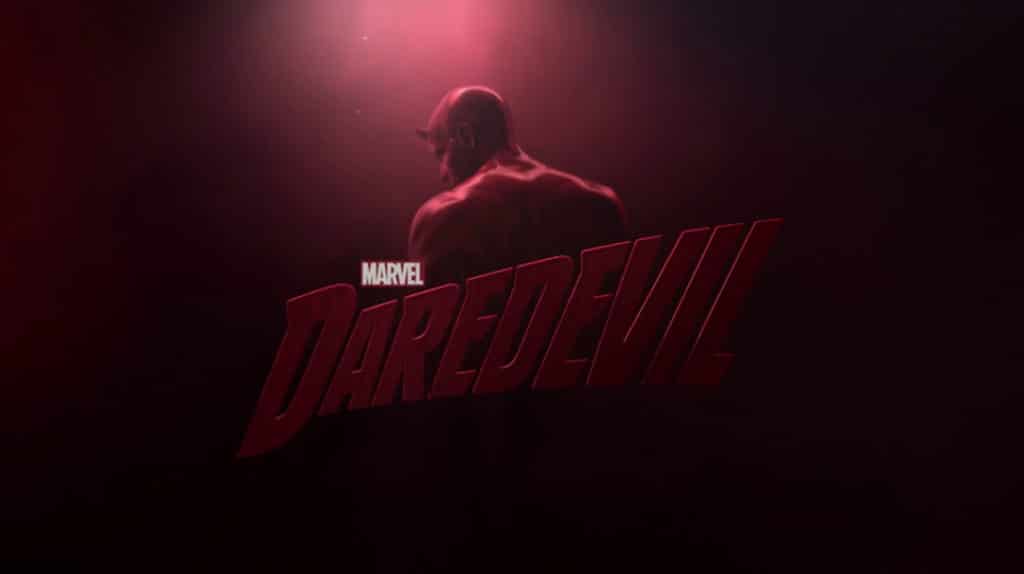 Daredevil stars Charlie Cox as Matt Murdock / Daredevil, Deborah Ann Woll as Karen Page, Elden Henson as Franklin "Foggy" Nelson, Toby Leonard Moore as James Wesley, Vondie Curtis-Hall as Ben Urich, Bob Gunton as Leland Owlsley, Ayelet Zurer as Vanessa Marianna-Fisk, Rosario Dawson as Claire Temple, Vincent D'Onofrio as Wilson Fisk / Kingpin, Jon Bernthal as Frank Castle / Punisher, Élodie Yung as Elektra Natchios, Stephen Rider as Blake Tower, Joanne Whalley as Maggie Grace, Jay Ali as Rahul "Ray" Nadeem, and Wilson Bethel as Benjamin "Dex" Poindexter.
What are your thoughts on Chalie Cox reprising his role as Daredevil in multiple upcoming MCU projects? Let us know in the comments below. Also, be sure to follow The Illuminerdi on social media to be notified of more MCU news and updates like this in the future!
RELATED: DAREDEVIL: THE ILLUMINERDI REVISITS THE LEGENDARY MARVEL NETFLIX SERIES