The metal-loving duo of Beavis and Butt-Head are set to return to our screens later this year on Paramount+!
The giggling slackers are finally returning to screens! In a tweet from Mike Judge, creator of Beavis and Butt-Head, Judge confirmed that fans can finally expect a brand new movie of the metal-loving misfits to be hitting their screens later this year.
BEAVIS AND BUTT-HEAD TAKE ON ADULTHOOD
Attached to Mike Judge's announcement Tweet are a couple of pieces of concept art, now showing Beavis and Butt-Head, except much much older… and pudgier.
In his tweet, Judge writes, "They need some time to get back in shape." Fans of the first film will recognize that these designs look eerily similar to two strangers the duo met as they "did America." With noticeable differences but still an uncanny resemblance. Take a look at the image below: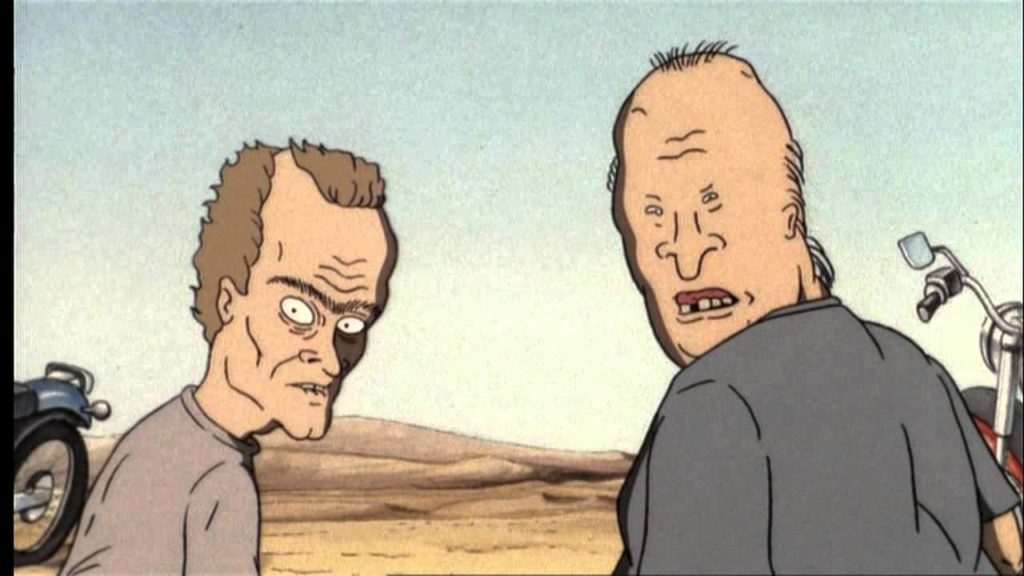 Beavis and Butt-Head have been off screens for almost a decade, after a failed revival in 2011 and the show's original run from 1993 to 1997. This movie not only marks their return to audiences but also marks a significant update to how they'll function, now that they're adults.
This movie strikes a very similar note to fellow adult comedy South Park and its two recent Paramount+ films, Post Covid and Post Covid: The Return of Covid. Not only do they all share Paramount+ as their exclusive streamer, but they also feature our characters grown up as adults (and seemingly worse for wear). Sadly, no further details on the Beavis and Butt-Head revival have been shared up to this point, but fans should expect some more news soon.
Are you excited about Beavis and Butt-Head's return? Will the Great Conrholio appear as well? How about Daria? Let us know what you think in the comments below and share all your excitement with us on social media.
Source: Twitter
KEEP READING: New Teaser Trailer for Halo TV Series Gives Sneak Peek Ahead of Trailer Release