The latest episode of Star Trek: Prodigy, "Kobayashi" is a fantastic love letter to Star Trek's 55-year history. We were gifted an amazing story with a ton of genuinely great flashbacks to past Star Trek series. Dal goes into the Holodeck to face the Kobayashi Maru, a test to see how you would react when up against a no-win scenario. Of course, like Kirk in Star Trek 2009, Dal doesn't see it that way. . . This version of the test puts Dal on the bridge of the Enterprise D and allows him to pick his crew from a roster of notable characters from the previous series. We get Odo, Uhura, Scotty, Spock, Crusher and more.
We've clipped out the post-show portion of our watch-along of Star Trek: Prodigy "Kobayashi," from Twitch and uploaded it to YouTube, check it out below for a surprise guest! Co-Producer and the writer of "Kobayashi", Aaron Waltke joined us via Twitch Chat and answered several of our questions (as best he could without spoiling anything). Scroll down below the video for a transcript of his answers from the chat.
Star Trek: Prodigy Episode 6, Kobayashi After Show, With Surprise Guest Aaron Waltke
Aaron Waltke, writer of "Kobayashi", Transcript
aaronwaltke: Haha, yes, that's me!
aaronwaltke: I can't speak for Discovery, but I believe The Hagemans mentioned in a recent interview we needed time for the holidays in order to get our next few episodes right. Luckily we had a good mid season break in the story at episode 5
aaronwaltke: The pandemic makes making TV hard, but not impossible!
RELATED: Star Trek Prodigy: Meet The Voice Cast And Check Out The Latest Images Of THe new Crew
aaronwaltke: That was a major influence on my approach to this episode!
aaronwaltke: "Trials and Tribble-ations" I mean
aaronwaltke: I rewatched around 40 episodes top to bottom and read around 90 scripts from the last 55 years of Trek
aaronwaltke: All told, it probably took me days to get it all right
aaronwaltke: Spread out over months of reworking
aaronwaltke: It was absolutely something I asked to do because I love Trek so much and wanted to get this tribute right.
aaronwaltke: As for the setting, I can definitely say it is set in 2383 and the flashback with the Diviner is 17 years prior to that. How the timeline makes sense is a spoiler, but I can say — weird timelines are not unprecedented in Star Trek…
aaronwaltke: That is indeed spoilers upon spoilers! Some of those will be answered soon.
aaronwaltke: The X-Men and TNG crossover novels are canon, Picard just doesn't like to talk about it.
RELATED: Star Trek: Prodigy Showrunners Tease Protostar Abilities
aaronwaltke: There were some lines I knew from the beginning we wanted to use from "Balance of Terror", "Wrath of Khan," etc. We knew we wanted Dal to hear "the needs of the many" from Spock himself. Interestingly, there weren't very many franken bytes. Some of the odd audio edits were in the original TOS episodes, believe it or not.
aaronwaltke: Gates McFadden did come into the booth to record. The line "the phenomenon of your stubbornness belongs in a medical textbook" was improvised by Gates.
aaronwaltke: She did a phenomenal job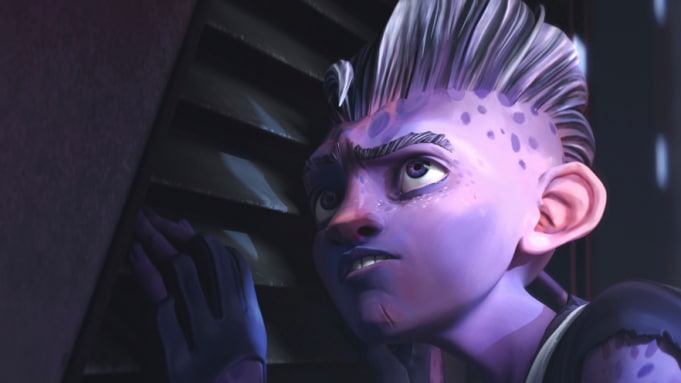 aaronwaltke: Either way that is spoiler territory!
aaronwaltke: I can confirm there are more legacy characters on the way though, as mentioned elsewhere
aaronwaltke: Chakotay was a hint of that.
aaronwaltke: We broke the series into 10 episode arcs when writing it. But the full "season" is 20
aaronwaltke: It's how we did "Tales of Arcadia" for Netflix!
aaronwaltke: People seemed to like it. I won an Emmy for it!
aaronwaltke: Spoilers!
aaronwaltke: Probably Wizards, haha
aaronwaltke: Anton Yelchin!
aaronwaltke: Chekov
aaronwaltke: All right, I've got to pop off for the night — thanks for watching and for the kind words!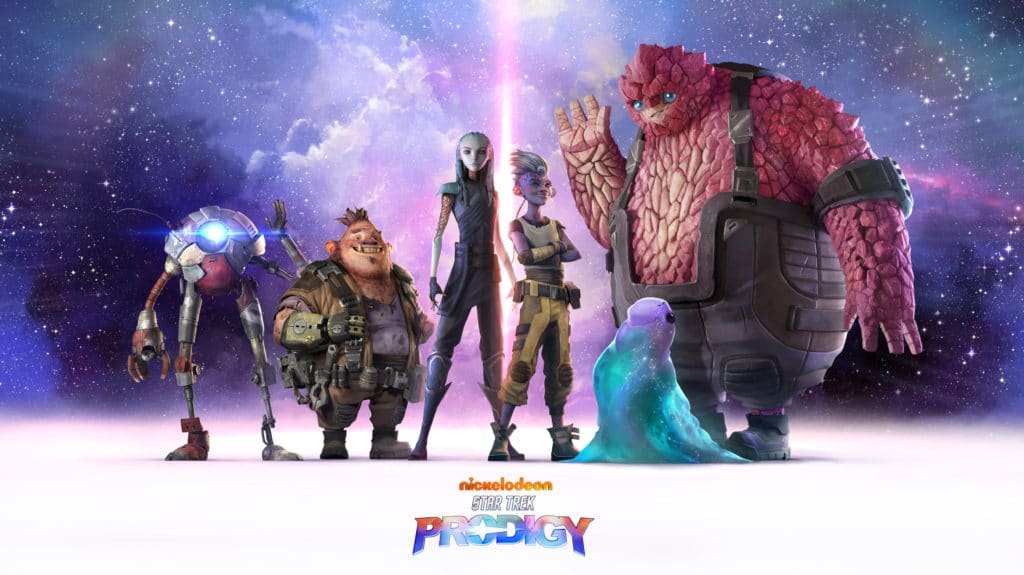 How are you liking Star Trek: Prodigy? What did you think about "Kobayashi?" Will you join us on our next post-show? Let us know what you think in the comments below and be sure to share all your thoughts and theories about the series with us on Twitter.
KEEP READING: Star Trek Prodigy's Brett Gray On Prepping To Be Captain