Clementine Book One, a new young adult graphic novel set in The Walking Dead universe, was recently announced. 
The Walking Dead is a zombie post-apocalyptic franchise created by Robert Kirkman. The Walking Dead began as a comic book series, before expanding into television, video games, and film. AMC's The Walking Dead TV series is the project that brought this franchise into the public eye, paving the way for projects like Fear The Walking Dead and the Telltale Games The Walking Dead video game. 
CLEMENTINE IS A COMIC BOOK SPINOFF OF TELLTALE WALKING DEAD
Clementine starred in the Telltale Games stories, where she was a kind, compassionate young soul who was hardened by the cruelty of the apocalypse she lived in. She was originally a leader amongst her community, but she eventually grew more independent and distrusting of groups in general.
RELATED: THE FORGOTTEN PROLOGUE OF POWER RANGERS ZEO
Clementine Book One will continue our heroes journey where the Telltale Games left off. 
"It's a new beginning for Clementine, the star of the bestselling video game franchise TELLTALE'S THE WALKING DEAD, in Clementine Book One, as she's back on the road, looking to put her traumatic past behind her and forge a new path all her own. But when she comes across an Amish teenager named Amos, the unlikely pair journeys north to an abandoned ski resort in Vermont, where they meet up with a small group of teenagers attempting to build a new, walker-free settlement. As friendship, rivalry, and romance begin to blossom amongst the group, the harsh winter soon reveals that the biggest threat to their survival…might be each other."
CLEMENTINE LAUNCHES THE SKYBOUND COMET LINE OF COMICS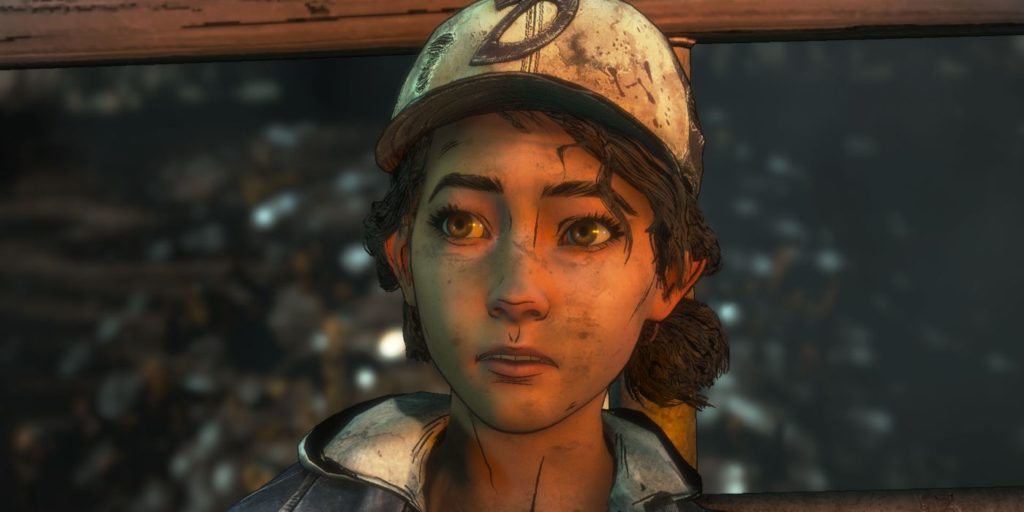 The graphic novel will be released in June 2022, marking the official launch of Skybound Comet, a new graphic novel imprint geared towards middle schoolers and young adults. Skybound Comet is an imprint of Image Comics, and they have several other projects in development. Clementine Book One will begin a trilogy. Everyday Hero Machine Boy OGN by Tri Vuong and Irma Kniivila will arrive in September 2022, and the fantasy epic Sea Serpent's Heir Book One from Mairghread Scott and Pablo Tunica will release in October 2022.
"The goal of Skybound has always been to create the best comics that bring new readers to the medium we love so much, and Skybound Comet is the next step in that mission…We'll be not only exploring pop culture phenomenon like THE WALKING DEAD from a whole new perspective, but also bringing you entirely new worlds and new characters that we know will capture the hearts of readers of all ages."

-Sean Mackiewicz, SVP, Editor-in-Chief, Skybound Entertainment.
CLEMENTINE ARRIVES WHEREVER COMICS ARE SOLD JUNE 2022
Award-winning writer/artist Tillie Walden of comics such as Spinning and On A Sunbeam will helm the Clementine graphic novel trilogy. Robert Kirkman spoke very highly of Walden, claiming that "Tillie Walden is the future. Her boldly authentic voice brings new heights to the world of The Walking Dead. I couldn't be more proud of what she's doing with this series." Kirkman's seal of approval is no small thing, considering the success of his comic books (Invincible, Marvel Zombies, The Walking Dead), so Walden must mean business.
Clementine's future explored in the comic book medium is sure to delight fans of the Telltale Games, while hopefully introducing young new readers to the world of The Walking Dead.
Are you excited for Clementine Book One? Let us know your thoughts in the comments below or on our social media! 
KEEP READING: THE GODFATHER: THE BELOVED MASTERPIECE COMING TO THEATERS & 4K RESTORED HOME VIDEO THIS SPRING 2022
Source: Bleeding Cool