Ming-Na Wen wants fans to be prepared for shifting sands in the Star Wars universe.
We are currently halfway through The Book of Boba Fett's first season, and if there is one thing fans seem to agree on, it's that the show hasn't been what they expected at all. We have Boba Fett teaming up with young cyborg gangs riding around in rainbow-colored bikes to get him his own adorable pet called a baby rancor. He's also been taking many bacta baths while recalling his past with the Tusken Raiders, which was first shown in The Mandalorian.
Despite the unfamiliar territory, though, the show is still full of surprises and has fans waiting to see what happens in the next episode.
Ming-Na Wen Teases Boba Fett's Future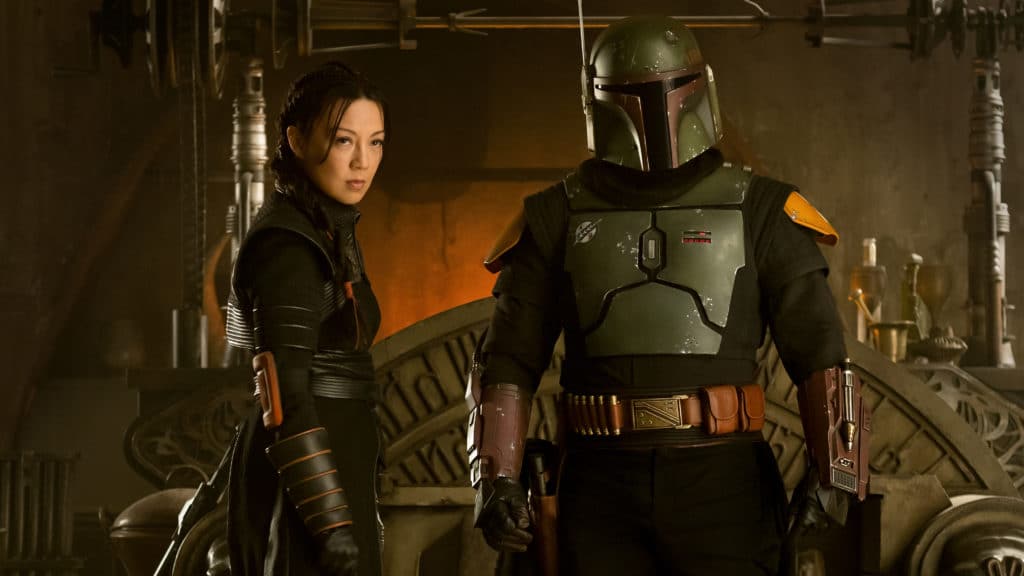 Don't read on if you don't want to spoil recent events in The Book of Boba Fett!
Recently, the tensions between Tatooine's new Daimyo and his old enemies the Pyke Syndicate are starting to ravel up at the end of episode 3. We can figure out that The Book of Boba Fett is building towards a larger conflict, and are hopeful that it will tie the show's many plot threads together. I know we all hate the slow build up, but it will be worth it in the end.
At least it will be according to Ming-Na Wen, who plays hopes fans will feel satisfied when they look back on the show's first season after the last episode debuts in February. While speaking to Radio Times, Ming-Na Wen shared her thoughts on fan response:
I really hope that they want to go back and see the whole thing over again in a different light after, you know, knowing how things have — I'm so careful with my words here, how things have evolved, and all these other elements that have come into play.
Ming-Na Wen expresses that she hopes fans will change their minds when they see the finale. The episodes are slowing building up to a larger conflict in the show. Will all the plot holes be filled? Fans are expected the plot to thread together and make more sense. Do you think they will have a second season? New episodes premiere on Wednesdays on Disney+.
Fans are excited to see how this series will end. Do you know what will happen on the final episode? What are your theories? Maybe a surprise cameo? We don't know… stay tuned!
KEEP READING: THE BOOK OF BOBA FETT ACTOR RORY ROSS REVEALS OBI-WAN KENOBI ROLE AND SHARES HILARIOUS JON FAVREAU STORY
Source: Radio Times