The season is almost upon us. Bridgerton returns to Netflix for its second season on March 25, and fans cannot wait.
Luckily for them, Netflix and Shondaland have released eight new photos that provide a first glimpse into what adventure might await the variety of beloved characters.
RELATED: MING-NA WEN TEASES THAT THE BOOK OF BOBA FETT FINALE WILL CHANGE FANS' MINDS

With the smashing success of season 1, it is not surprising that fans have been waiting for what feels like an eternity to see more of the beloved Bridgerton family. However, when the story arc for the second season was finally released months ago, many fans were heartbroken, because the couple that captured everyone's heart was not going to be the main focus.
What Is Bridgerton Season 2 About?
Instead, season 2 would focus more on the romance story of Lord Anthony Bridgerton (Jonathan Bailey) and Kate Sharma (Simone Ashley), who fall in love entirely by accident. This makes sense, seeing as Lord Anthony promised to invest more energy into finding a suitable wife in the first season finale. Not only that, but they were the protagonists in the second novel as well.
As Lord Anthony struggles to find the perfect woman to meet his impossible standards, we are introduced to two new characters for the season: Kate and her younger sister Edwina (Charithra Chandran), who recently arrived from India. Edwina catches the Viscount's eye, leading him to start the courting process. With the vast contrast of colors in their wardrobe, one can only assume the sisters' personalities will differ just as much.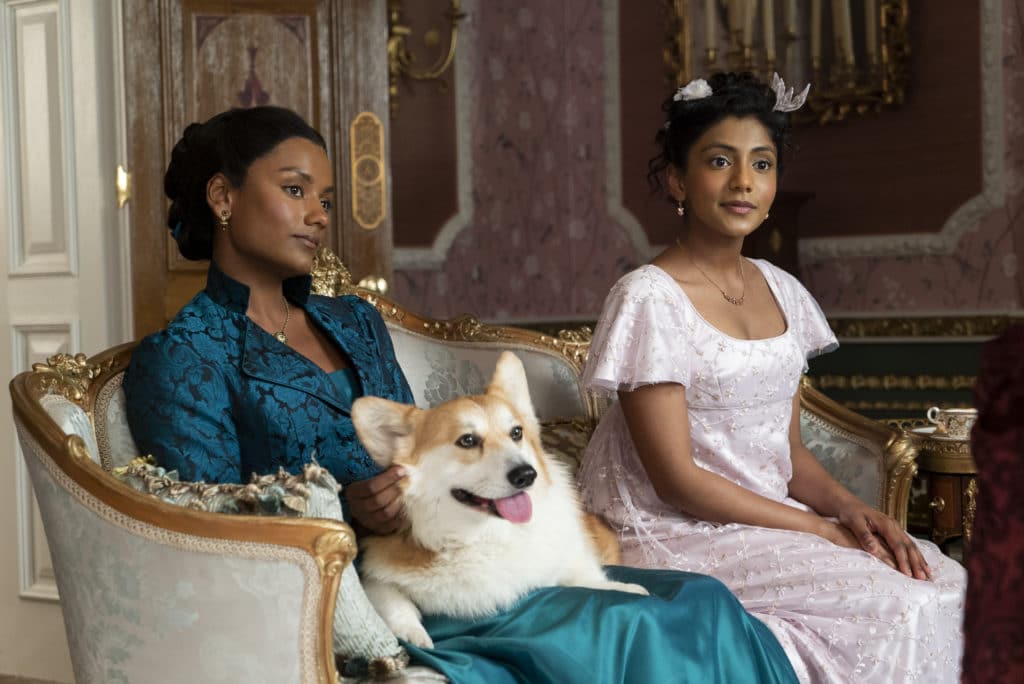 Kate discovers that a true love match is not high on his priority list and takes a disliking to the courtship, even going as far as to decide she will do everything within her power to stop the union. From the few photos we see of Kate, it is clear that she is a very strong-willed woman who can hold her own when facing men. Of course, Lord Anthony is no exception. Are we sensing some Siena vibes?
It isn't shocking to hear that the two constantly find themselves in verbal sparring matches, which in turn only brings the two closer together while also complicating matters on both sides. One of the biggest tropes in the romance world is the dreaded lover's triangle, and with Bridgerton being based on Julia Quinn's romance novels as well as Shonda Rhimes executive producing, we can only expect this story arc to leave us on the edge of our seats.

Even though most viewers tune in for the romance and drama, one of the best things about Bridgerton is the fashionable balls. Below is the first look at the main couple this season, looking a little distressed at one of the many balls we can expect. This image alone leaves so many questions and excitement for what will unfold.
But Lord Anthony and the rest of the Bridgerton family are not the only characters that have stolen viewers hearts. Penelope Featherington (Nicola Coughlan) is by far the fan favorite among the ladies, and how could she not be?
At the end of season 1 we found out her deepest secret, and it left all of us gasping for more. In season 2, we will follow the Featheringtons as they welcome the newest heir to their estate, while Penelope continues to navigate around the ton. Could it possibly be their ball that we are seeing in these photos?
Not much is stated about Eloise Bridgerton (Claudia Jessie), who really didn't make much of an appearance in the first season despite being incredibly important later on. We know her as Penelope's best friend, an avid supporter of Lady Whistledown, and the second daughter in the Bridgerton family. She wasn't a fan of Daphne's engagement because she prefers not to deal with all the courtship drama and stress.
However, with her appearance in one of the eight photos released by Netflix, we can only hope to see more of her character development. Considering that season 2 seems to focus more on Penelope's secret, it's expected Eloise will play a large part.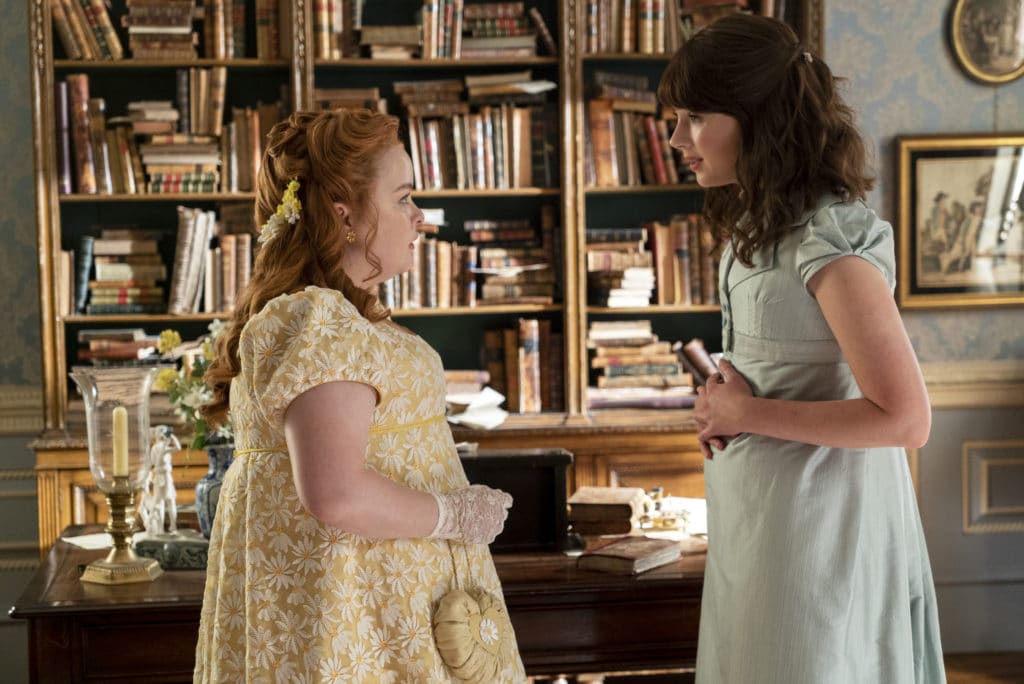 Just because the second season of Bridgerton might not surround the diamond of the season, Daphne Basset (Phoebe Dynevor), it doesn't mean we won't ever see her again. As in one of the last photos from the series, we see her with Lord Anthony. One can only imagine that she perhaps sharing her wisdom on matters pretraining to the heart.
While there isn't much to go on regarding what can be expected from season 2, one thing is for sure: we are left burning for more information! If you haven't already watched season 1, or if you want to refresh yourself on all the delightful romance and drama, there is still time before Bridgerton returns to Netflix on March 25th.
KEEP READING: PEACEMAKER EPISODE 4 REVIEW: A WONDERFUL EPISODE THAT CAPITALIZES ON THE BEST