Power Rangers Dino Fury is coming back sooner than we know it. It won't be long before we find out what the Dino Fury Rangers have been up to and see what new pesky Sporix Beasts they must contend with this time. We recently learned that Power Rangers Dino Fury Season 2 is coming to Netflix in the U.S. on March 3rd, 2022. Now we've been granted a little taste of what's in store for us in the upcoming sophomore season.
Power Rangers Dino Fury Season 2 Trailer
We see the rangers going about their daily lives, morphing and fighting Sporix Beasts, nothing too out of the ordinary until we realize that Void Knight has returned, his muse Santaura has awakened, and there are a few new villains causing a ruckus including a new one that's going to be a major problem for the rangers, The Void Queen. Luckily we're reminded that the Power Rangers always level up the playing field whenever new foes arise with new zords, weapons, and power-up modes.
Void Knight makes quite an intimidating presence in the new trailer, though the Rangers are strong, especially with Aiyon who is a powerhouse all on his own, Void Knight has gained strength in numbers this time around as he puts his own plans into motion. While the Rangers may gain some new toys, they'll still have their work cut out for them against legions of Sporix Beasts, Void Knight, and the Void Queen.
Make Way For The Queen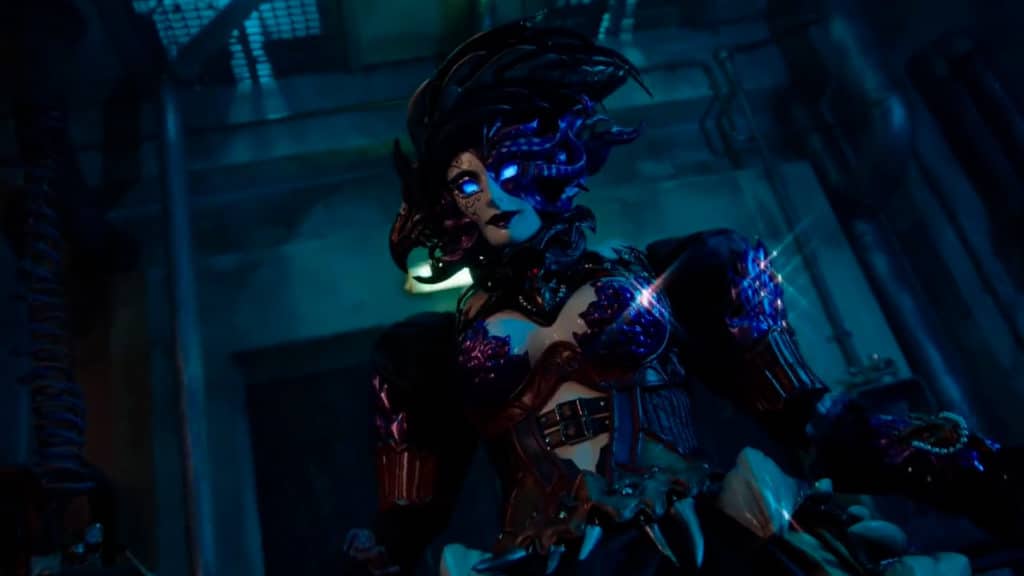 The Void Queen is terrifying with a hauntingly maniacal laugh. She reminds me of Queen Bansheera from Power Rangers Lightspeed Rescue to an extent. While we may have our suspicions about her identity as it seems obvious for those of us who have been keeping up, I won't discuss that here for the sole purpose of avoiding spoilers for those of you who aren't up to date yet.
Judging from her introduction seen in the trailer and her moniker alone, don't be surprised if she ends up being the primary antagonist for season 2. After all, knights answer to queens.
DINO FURY SEASON 2 SYNOPSIS
Season 1 introduced us to a brand-new team of Power Rangers, fueled by the prehistoric power of the dinosaurs and recruited to deal with the threat of an army of powerful alien beings. The series will pick up right where season 1 left off, with the fate of Void Knight and Santaura revealed. Evil forces and influential villains will continue to disrupt the Dino Fury Rangers. Season 2 will also see Zayto and Aiyon discovering more about Rafkon, their home planet, the development of new and existing relationships, and the introduction of never-before-seen characters. Fans can also look forward to the reveals of exciting, new power-ups, including new Dino Boost Keys!

Power Rangers Dino Fury stars, Russell Curry as Zayto the Red Dino Fury Ranger, Kai Moya as Ollie Akana the Blue Dino Fury Ranger, Hunter Deno as Amelia Jones the Pink Dino Fury Ranger, Tessa Rao as Izzy Garcia the Green Dino Fury Ranger, Chance Perez as Javier Garcia the Black Dino Fury Ranger, Jordon Fite as Aiyon the Gold Dino Fury Ranger, Jared Turner as Void Knight, and Jo Davidson as Solon.
Are you looking forward to seeing Power Rangers Dino Fury season 2 when it arrives on Netflix on March 3rd? Let us know in the comments, while you're down there tell us your thoughts about season one. If you're a Power Rangers fan and you enjoyed what you read, make sure to follow us on Twitter or Facebook so you don't miss more updates like this in the future.
Source: ComicBook