No Exit is a suspense thriller from 20th Century Studios and Hulu. It is based on the 2017 novel of the same name and follows a recovering drug addict who becomes trapped at a mountain rest. Things turn south as she discovers a young child hidden in a van belonging to one of the people inside.
Warning, this article will contain massive spoilers for No Exit. If you have not yet seen the film, you have been warned.
Havana Rose Liu plays the lead role of Darby and does a fantastic job in the role. Throughout the film, I found myself rooting for her and Jay, the girl who was kidnapped. Often in thrillers like this the main characters come off as incompetent, which makes it hard to root for them. However, in No Exit, the main characters not involved with the kidnapping were actually capable individuals which made it easier to root for.
RELATED: NO EXIT CAST AND CREW DISCUSS WORKING WITH CHILD ACTOR MILA HARRIS
Mila Harris plays Jay and is perhaps one of the best child performances I have ever seen. Never once does it feel that Harris is just some cheap child actor they hired for the movie. Harris puts on a performance that is just as good, if not even better than some of her fellow castmates. She is without a doubt one of the highlights of the film.
Dennis Haysbert portrays Ed, a former marine and the sensible hero of the group. He becomes a father figure of sorts to Darby throughout the film as he has much in similar with her own father. He is the one who puts his life on the line for the other characters, his death being the event that truly spirals everything out of control.
As for the individuals involved in the plot, each actor does a good job playing a menacing role in this film. Danny Ramirez's character, Ash, was a fantastic fakeout in this film. He initially came off as the nice guy so I automatically assumed that he was the perpetrator. However, David Rysdahl's character, Lars was initially shown to be the main suspect which can throw the audience off. Later it is revealed that Ash and Lars are adopted, brothers who are both involved in the kidnapping.
RELATED: AUSTRALIAN SURVIVOR BLOOD V WATER EPISODES 10-12 REVIEW: THE MERGE IS NEAR
Dale Dickey plays Sandi who is revealed to be a housekeeper for Jay's wealthy family and wife to Ed. Jay doesn't treat Sandi well, harassing her for her own personal gain. Sandi is the one who calls the kidnappers (unbeknownst to Ed) to take Jay for the ransom money and bring her back. However the kidnappers don't hold up to their end of the bargain as they plan to bring her to a better home. Sandi is the true reveal character of this film which, to be frank, I did not see coming. So, kudos to the writers on that.
No Exit's Narrative Problems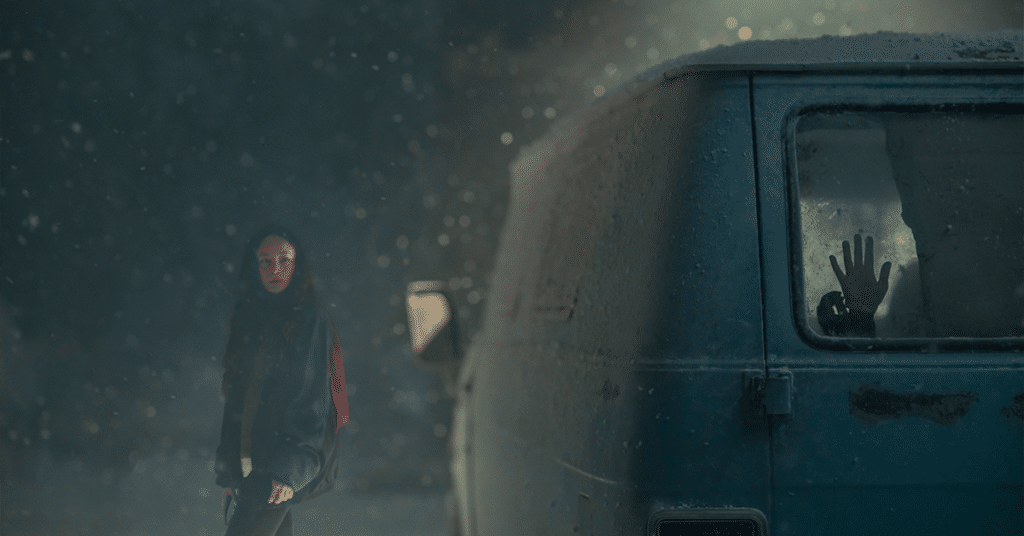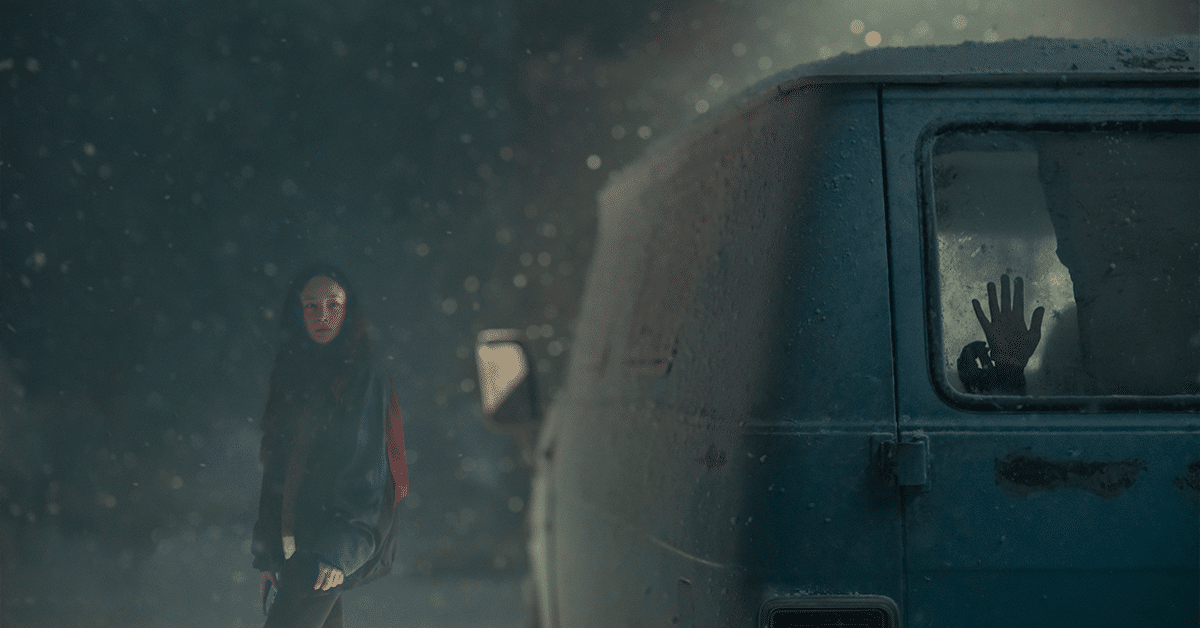 While No Exit does a somewhat decent job with the film's various reveals through the short 90-minute runtime, some details seem to have been lost in the shuffle.
The main aspect being, how in the world did the kidnappers and Sandi just happen to be stranded at the same Cabin? Clearly, she and Ed weren't involved in the kidnapper's real intentions, so this doesn't make any sense. Obviously, the characters need to come together for the movie to exist, but the story doesn't give a good enough reason for the characters to be together besides "there was a snowstorm".
Also, Darby's text to 911 somehow goes through despite the message being deleted by Ash before the service came back. Unless I am mistaken, I'm pretty sure that's not how text messages work so this just seems like some plot convenience for the protagonists.
RELATED: NO EXIT CAST AND CREW DISCUSS WORKING WITH CHILD ACTOR MILA HARRIS
While every actor does a good job portraying their respective roles, some of the writing can come off as extremely hokey. This is especially the case with the character of Lars who has ridiculously stereotypical dialogue for the "kidnapper freak" type. Meanwhile, Ash is a much more interesting character who has much more depth.
Overall, No Exit is a good movie to watch for those who are just looking for something to pass the time. However, if you are looking for something revolutionary in the thriller genre this film probably isn't for you.
No Exit premieres on Hulu on February 25th. The film is directed by Damien Power and stars Danny Ramirez, Dennis Haysbert, Havana Rose Liu, Mila Harris, David Rysdahl, Dale Dickey, and Kirsty Hamilton. What are your thoughts on No Exit? Do you plan to check it out on Hulu? Let us know in the comments below. Also, be sure to follow The Illuminerdi on social media to be notified of more news and updates like this in the future!
KEEP READING: TED K REVIEW: A VIOLENT STORY NOT WORTH TELLING