The 11th and final season of The Walking Dead is currently premiering on AMC. Today the network announced a brand new spin-off that will join their zombie universe.
AMC has greenlit the sixth spin-off from The Walking Dead-verse called, Isle of the Dead. This brand new series will tell the story of Maggie and Negan as they travel to New York.
Isle of the Dead Is Coming
The Walking Dead universe chief content officer, Scott Gimple, will oversee the spin-off along with showrunner, Eli Jorné. Jorné will also executive produce the series along with stars Lauren Cohan and Jeffrey Dean Morgan. Here is what he had to say:
"Eli has created a chaotic, beautiful, grimy madhouse of the dead for Negan, Maggie, and fans of the show eager to discover an unseen and insane world of the TWD Universe," Gimple said via AMC. "Lauren and Jeffrey have always been fantastic collaborators and now, we bring that collaboration to the next level with a series that will take these characters to their limits with the world — and each other. All of us are thrilled to take you on an all new, all different TWD epic for the ages."
Isle of the Dead is stated to follow Maggie and Negan as they travel into a post-apocalyptic Manhattan that was long ago cut off from the mainland. There they will find a city that is completely different than what they give imagined.
"I'm thrilled to partner with Dan McDermott and the team at AMC on the next chapter in The Walking Dead Universe," said Cohan, who has played Maggie since Season 2 in 2011. "Maggie is very close to my heart and I'm excited to continue her journey against the iconic backdrop of New York City, alongside my friend and collaborator, Jeffrey Dean Morgan. Eli Jorné has created something incredibly special and I cannot wait for the fans to see what we have in store for Maggie and Negan."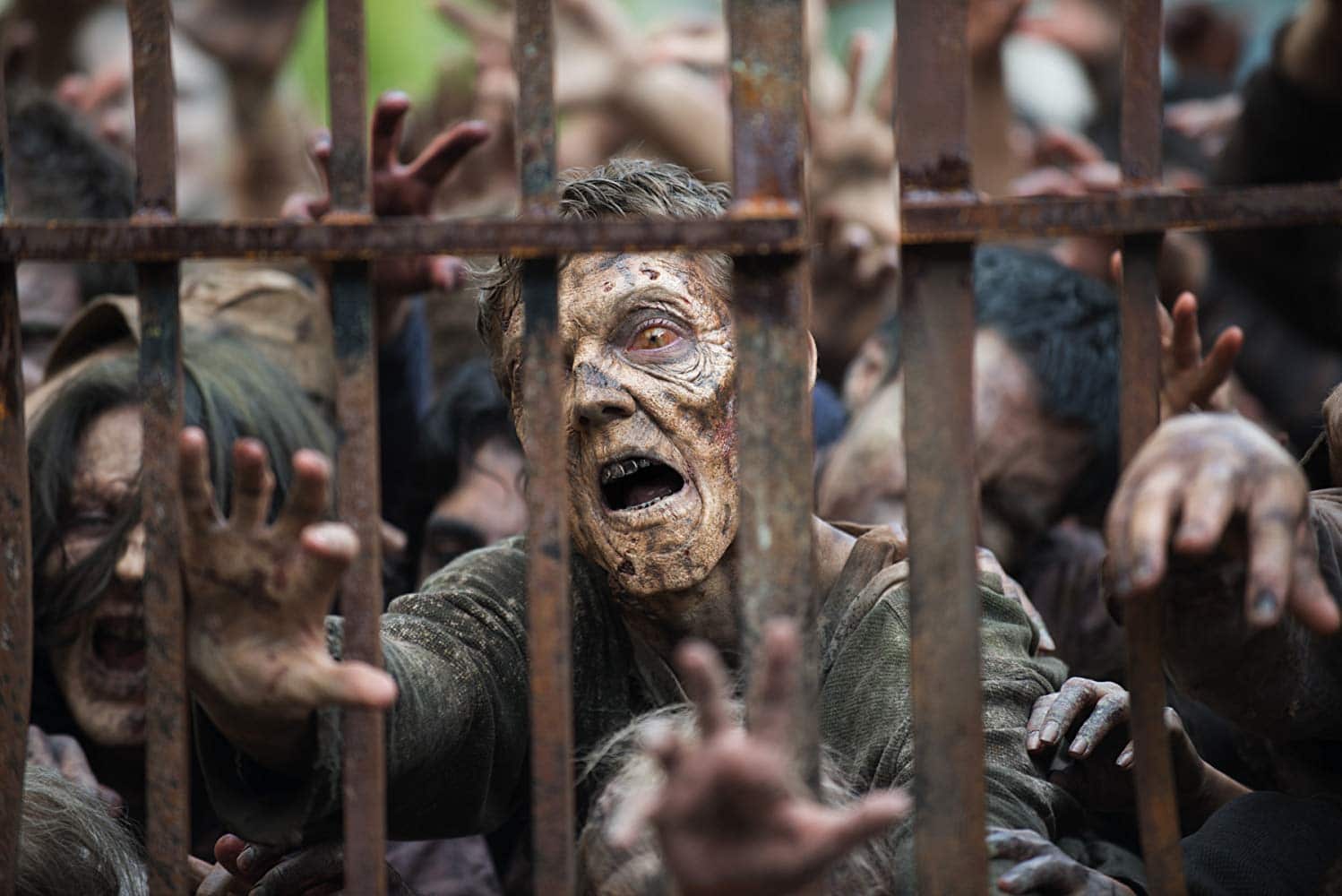 Isle of the Dead is not the first spin-off that will feature a pairing of main characters from The Walking Dead. Norman Reedus and Melissa McBride will have their own Daryl and Carol spin-off show that will air in 2023. These two shows will join the current spin-offs, Fear The Walking Dead and The Walking Dead: World Beyond. This is not the first time that Jeffrey Dean Morgan and Lauren Cohen will work together. Aside from their time in the main series, Morgan and Cohen also portrayed Bruce Wayne's parents in Batman v Superman: Dawn of Justice. 
RELATED: OLIVIA MUNN, JESSE T. USHER AND EMBETH DAVIDTZ JOIN NEW TALES OF THE WALKING DEAD SERIES
"I'm delighted that Negan and Maggie's journey continues. It's been such a ride walking in Negan's shoes, I'm beyond excited to continue his journey in New York City with Lauren. Walkers in an urban setting has always been such a cool image, but 5th Avenue, Empire State Building, Statue of Liberty? The greatest city in the world?? The backdrop is amazing, but it's the story that Eli Jorné cooked up that is even better. Buckle up folks, Isle of the Dead is going to reinvent the TWD Universe. Huge thank you to Dan McDermott, Scott Gimple and AMC for having us back for more… we simply can't wait."
Isle of the Dead promises to be a much different story than what the conclusion of the comic series gave us. in the comics, Maggie ends up in a relationship with somebody else and her son Hershel grows up to be a little prick. Negan on the other hand lives a secluded life, keeping to himself while visiting his wife's grave daily. I'm wondering if this new spin-off project will have some sort of romantic chemistry between the two characters, which would be completely insane.
Isle of the Dead doesn't yet have a release date. Don't forget to follow all of our social media for upcoming exclusives and news about Isle of the Dead and The Walking Dead. Until next time.
KEEP READING: THE WINCHESTERS: EXCITING CHARACTER DETAILS FOR INTRIGUING NEW SUPERNATURAL PREQUEL: EXCLUSIVE
Source: Coming Soon