Spider-Man: No Way Home dominated the box office for a number of weeks and gave longtime fans 2 and a half hours of webbed greatness. 
As if that greatness wasn't enough, we now have some new behind the scenes stills of the latest Spider-Man that hint at some deleted scenes from the 3rd act that we'll hopefully get to see in full once the DVD comes out.
Behind The Scenes of Spider-Man: No Way Home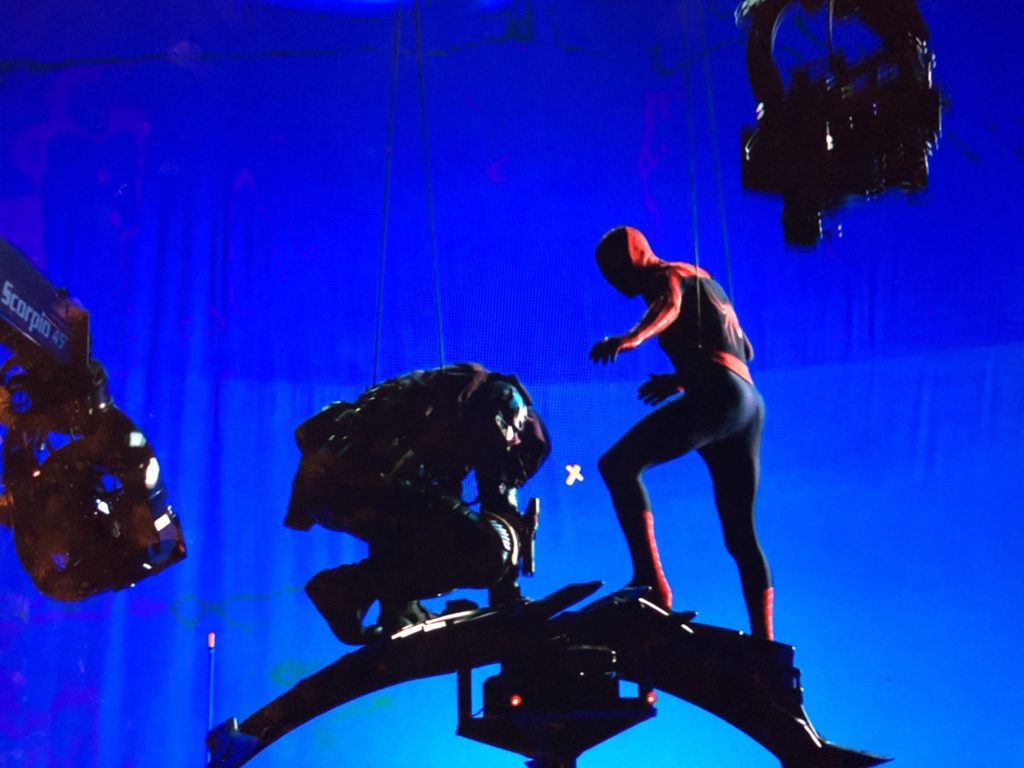 First up, we see Willem Dafoe's Norman Osbourne/Green Goblin and Tobey Maguire's Peter Parker on the Goblin Glider.  Norman is kneeling on the glider with Spidey seemingly looking down at him in between blows.  The image implies we might have gotten another small moment between the two adversaries to provide a breather from the chaos of the final fight.  The finished sequence gave both returning Spider-Men bits to shine with their villains (with each's respective music score being played in the background), and if this moment provided another one of those for Maguire and Dafoe, it would be nice to see. 
RELATED: UPLOAD SEASON 2 REVIEW – HILARIOUS, HONEST, AND HOLY [email protected]&!
On the other hand, it could be both getting ready for another bout of blows at one another, but we won't know until a full scene is released.  Regardless, it's fun to theorize what this Spider-Man moment might have been.
The second teaser image sees Maguire and Andrew Garfield's Peter Parker on the scaffolding together.  The looks on both of their faces imply someone or something big is in front of them and they're both gearing up for it.  It could have been Thomas Haden Church's Sandman Monster or Jamie Foxx's Electro we saw extensively in the fight or maybe another bit of banter between the two.  Still, any moment between the Spider-Men is a welcome one, rather it's trading quips or prepping to perform an amazing act of acrobatics, so hopefully we'll get a better idea of how this moment fit in in the near future.
And up again with another moment between Garfield and Maguire.  This looks far more heartfelt, with Garfield's expression and Maguire putting his hand on the shoulder make it look like an emotional moment between the two.  Could Maguire be consoling Garfield about the loss of Gwen?  How meaningful they both are as Spider-Man in their own respective universes?  Or maybe they're remarking on the amazing adventure they've both just been on fighting multiversal monsters?  Hopefully the DVD will provide us with more insight into this Spider-Moment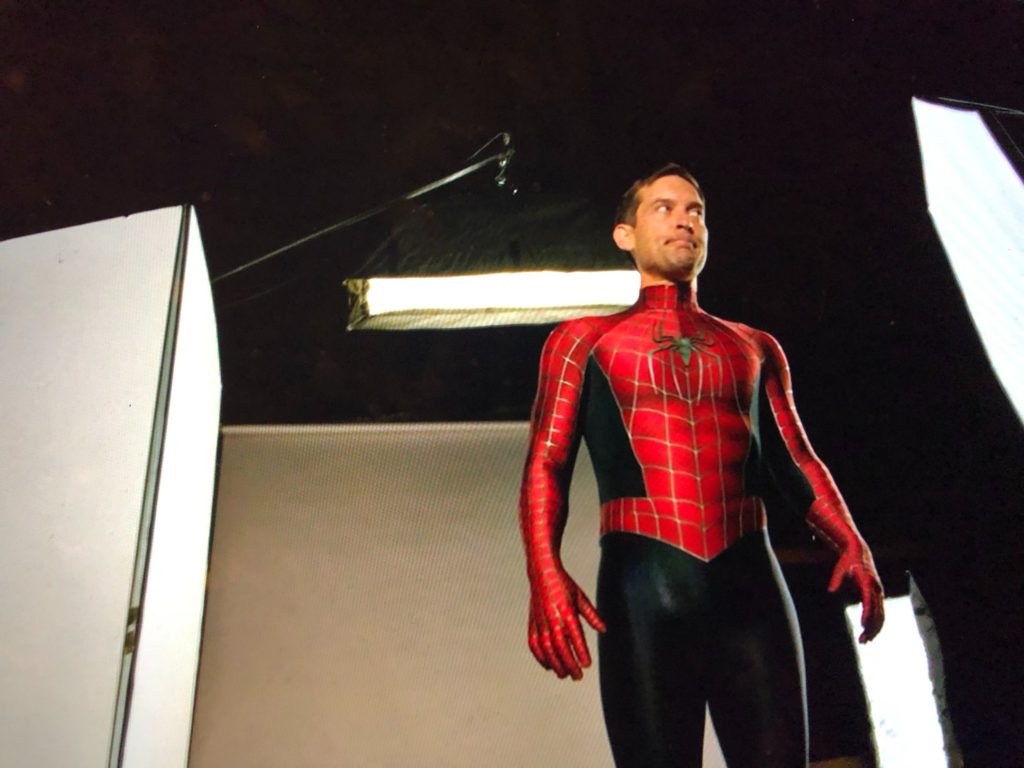 Lastly, we have yet another picture of Maguire's Peter Parker, this time alone and looking like he's just seen something out of this world.  Again, it's impossible to know exactly what he's supposedly looking at based on this one shot alone, but my guess would once again be one of the villains they're in the midst of fighting off. 
Maguire's Peter Parker was known to give intense faces in the heat of battle and this looks like yet another one of those candid moments that would get memed to death were it included in the final cut.  Again, we won't know what he's staring at until a scene is released to the public, but until then, our imaginations will have to run wild.
There you have it!  4 web-spinningly enticing images from the final battle of Spider-Man: No Way Home that hint the film has yet more amazing moments for us once it hits DVD and streaming platforms.  Which one are you most excited for?  What did you think of Spider-Man: No Way Home?  Let us know in the comments below and on our Twitter.
KEEP READING:
Source: Twitter