Apple TV's juggernaut Ted Lasso started filming its third season in London. What started out as a funny commercial featuring an American Football coach turned Soccer coach, transformed itself into a huge and wildly successful tv series. Ted Lasso proved that a sports-focused series can be entertaining even without showing much of the action on the pitch. The winner of an incredible SIXTY out of ninety-two award nominations with just two seasons, Ted Lasso captivated the hearts of many around the world. 
Focusing on the emotional and motivational side of coaching, Ted, a college football coach, takes a job as a soccer coach in England's top Football (we're ditching the word soccer from this point forward) league with the modest AFC Richmond. The club, inspired and modeled after South London's Crystal Palace Football Club, finds itself in a tricky situation as a nasty divorce between the owner and his wife is finalized.
RELATED: NATIONAL TREASURE: FIRST LOOK IMAGE OF DISNEY+'S FUN NEW SERIES
As a result, Rebecca, played by the great Hannah Waddingham, takes over the entire operations of AFC Richmond. She is determined to burn the club to the ground as a way of getting back at her ex-husband's unfaithfulness. When the club needs a drastic change, Rebecca decides to hire someone that has never watched a single football match in his life. And so began a hilarious culture clash that extracts laughter from Americans and English viewers alike.
The Beginning of The End of Ted Lasso?
As Ted Lasso enters its third season, fans can't help but wonder if it'll be the final one. Jason Sudeikis, who plays Ted Lasso in the series, has always made it clear that the original plan is to end the show after its third season.
"The story that's being told—that three-season arc—is one that I see, know, and understood. I'm glad that they are willing to pay for those three seasons. As far as what happens after that, who knows? I don't know," said Sudeikis during an interview earlier this year.
"I think we've always meant it to be three seasons," stated Brendan Hunt, who plays coach Beard in the show.
"I think it would be pretty cool if, in the face of how much everyone likes this show, that we stick to our guns and really just do three seasons. But even as committed to that idea as Jason may have been, none of us were prepared to the degree to which people love this show. Usually, shows don't have that kind of effect if they say the word 'f—' so many times. We're kind of in no man's land here, still being discombobulated by the response and I think that could make hard-hearted old Sudeikis soften up a little bit. I will say that, whatever he decides, I will happily abide."
AFC RICHMOND TO CLINCH IT ALL?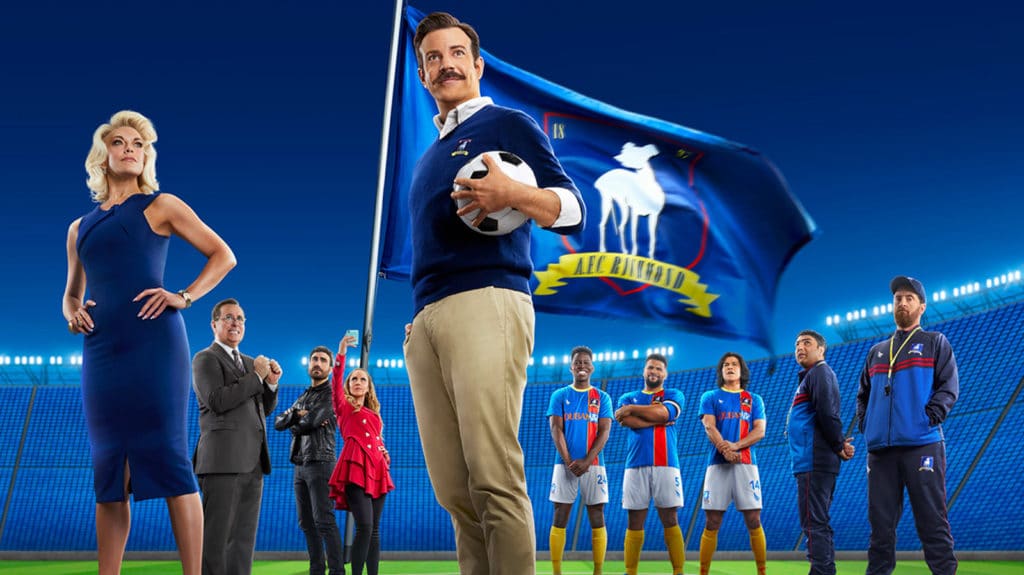 If it is up to the fans, I think Ted Lasso can go on for a long time. Who doesn't want to see AFC Richmond clinch a spot in the Europa League or Champions League? Perhaps even winning the premier league with Ted at the helm. Taking the modest AFC Richmond to the glory of being premier league champions would be a great way to close the Ted Lasso arc. It would only accentuate the message of the series while giving fans the satisfaction of seeing Ted succeed after all he has been through. 
What are your thoughts? Don't forget to leave a comment down below. Don't be shy, join in on the conversation! What are your favorite moments from the series? Ted's first press conference? Rupert challenging Ted to a game of darts? Roy's retirement speech? Man, there are so many! Make sure to follow our social media pages and turn the notification bell on. Until next time.
KEEP READING: DOES THE DARK KNIGHT RISES HOLD UP IN 2022?
Source: Slash Film