No secret message or puzzles needed to solve for this treasure. About a month ago, production started for the National Treasure series scheduled to premiere on Disney+…eventually. No release date in the sight, but it potentially might make its debut in 2023.
Luckily, fans do not need to wait that long for their first sneak peak. Disney+ released the first official photo of the series, and it looks like a few people might have found the door that leads to prison.
RELATED: SURVIVOR 42 EPISODE 1 REVIEW: A NEW ERA… AGAIN
The National Treasure series stars Lisette Alexis as Jess, Catherine Zeta-Jones (Prodigal Son) as Billie, Zuri Reed (Flatbush Misdemeanors) as Tasha, Lyndon Smith (Parenthood) as FBI Agent Ross, Jake Austin Walker (DC's Stargirl) as Liam, Antonio Cipriano (Jagged Little Pill) as Oren, and Jordan Rodrigues (Light as a Feather) as Ethan.
A New National Treasure
A lot of the creative team that helped with the films are coming back for the series. Including Writers Marianne and Cormac Wibberley, producer Jerry Bruckheimer, and first films director Jon Turteltaub. Joining them in the executive producer role is Jonathan Littman, KristieAnne Reed, and Rick Muirragui, who is also joining the Wibberley's as a writer.
Set up as an expansion of the film franchise, the tagline reads:
"The series is set to explore timely issues of identity, community, historical authorship, and patriotism told from the point of view of Jess Morales, a twenty-year-old DREAMer who, with her diverse group of friends, sets off on the adventure of a lifetime to uncover her mysterious family history and safe a lost Pan-American treasure.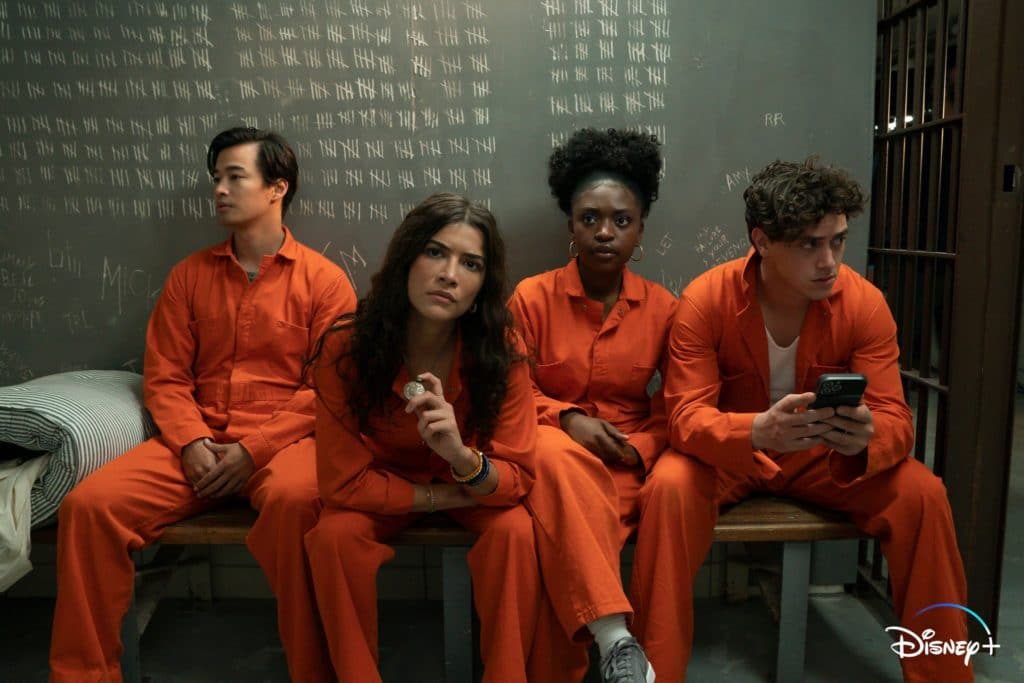 There isn't much to be said about the photo, but one can speculate that perhaps this is how the diverse friend group comes together. Hopefully as more production occurs, we will be lucky enough to find more of the kind of National Treasure this series might be hiding.
KEEP READING: BRIDGERTON SEASON 2 TRAILER & FIRST LOOK AT PALL-MALL SCENE
Source: Comic Book