Little Monsters is a new comic series, from Image, that will leave readers entranced in a new world void of humanity. Or at least that is what the vampire children think.

Little Monsters is the latest collaboration between the creative partnership of Jeff Lemire (writer) and Dustin Nguyen (Artist). As well includes the work of Steve Wands as the letterer & designer, and edited by Greg Lockard. Here is the brief description,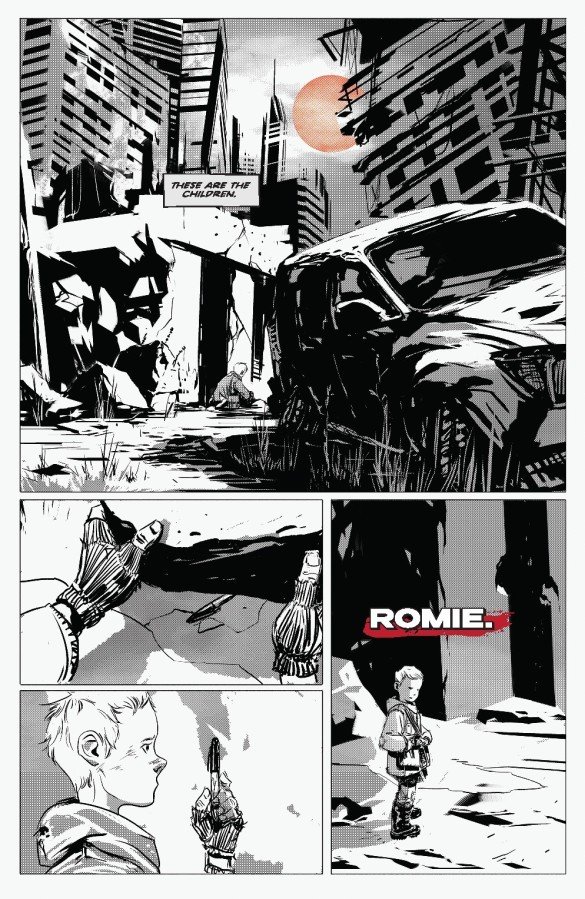 They are the last children on Earth..who also happen to be vampires. For longer than they can remember, these child vampires have lived a life of eternal wonder amongst the ruins of humanity. But shocking events fracture the group and set them on a path of discovery that will shatter their innocence forever."


-Image Comics
RELATED: IDW's TMNT Adding a 6th Turtle to the Legendary Hamato Clan
This ongoing series is set to focus more on the emotions of the children compared to horror elements associated with vampires. The microscopic look on emotional periods that we all face from time to time in life is a talent that Lemire has crafted. As well as centering those plots around characters that are less flashy or full of life. And we have seen this before in other science fiction crafted by the creative duo like "Descender" and "Ascender."
The First Issue of Little Monsters…
Little Monsters #1 really shines a light on his style of writing, with Nguyen's artistic talent adding the perfect visual details. This black and white series sets the tone of the somber characters going about their nightly routine. And grabs the reader's attention to the detail of destruction that fills the surroundings. Nguyen beautifully creates a destitute world, leaving readers with so many questions about what could have possibly happened.

Page by page we are pulled into Little Monsters' story as we are slowly introduced to the children. And as a child comes into the frame, it seems more of the story unfolds. Romie, Yui, Lucas, Ronnie & Raymond, Billy, Bats, and Vickie shine vastly different from each other in short glimpses of their personality. All the while shrouded in the shading of the dark world created by Nguyen's art.
RELATED: The Batman: 7 DC Comic Books For Fans Of Matt Reeves' New Superhero Movie

While it might appear these children are just having a little fun, it is clear that the presence of time has been a heavy burden to some. This really hits home when Yui and Lucas discuss how many books or songs they have been through. This sets up Billy later on in this issue as he expresses exhaustion of waiting for hundreds of years for someone to return. But it is that simplicity of a discussion between the two that really starts to build that emotional perspective so effortlessly for the reader.


It's clear that while they are children, they have also become very independent and mature. Forced into this role while they wait for this mystery person to return. But moments like Lucas, turning back to pick up a stuffed animal he had just discarded, show another side that we as adults tend to forget. No matter how mature the child might be, at the end of the day, they are still children.

With so many layers to Little Monsters just starting to form, it felt as if the first issue was over way too fast. Especially since in the last frame a world we were just starting to understand as the reader and a world these children have known for centuries was unraveled with one image.
RELATED: Radiant Red #1 Review: The Radiant Black Universe Expands With A New Captivating Miniseries

Overall, this first issue was masterfully done. The pacing as it introduced the characters one by one was exactly what was needed for readers to create connections and understanding. While the detail to the world around them and even facial expressions added more depth than any words could muster.

You can read Little Monsters #1 now for $3.99, while the second issue will be released on April 6th. Check out this series along with all the other amazing comics that Image has to offer.
Have you read Little Monsters? Would you be scared of one of these kids? Did you see yourself in any of them? Let us know what you think in the comment section and share your thoughts and theories with us on social media.
KEEP READING: TMNT: The Cowabunga Collection Brings Legendary Old School Games to PS4/PS5