The hits just keep on coming. Days after Hollywood mainstay Bruce Willis retired from acting, another onscreen legend has hinted at their departure from the silver screen as well: Jim Carrey. 
While promoting his upcoming sequel Sonic The Hedgehog 2, Carrey stated he may be taking a break from the spotlight following his second adventure with the Blue Blur.
RELATED: SONIC THE HEDGEHOG 2 REVIEW: FASTER, BIGGER, BETTER
Before fans wail, as we are wont to do, let's break down his response further to see what we can expect.
Jim Carrey Considers His Next Move
When speaking to Variety, Jim Carrey shared:
Well, I'm retiring. Yeah, probably. I'm being fairly serious. It depends, if the angels bring some sort of script that's written in gold ink that says to me that it's going to be really important for people to see, I might continue down the road, but I'm taking a break. I really like my quiet life, and I really like putting paint on canvas, and I really love my spiritual life, and I feel like – and this is something you might never hear another celebrity say as long as time exists – I have enough. I've done enough. I am enough.
This is a curiously-timed revelation, given that Jim Carrey is currently playing the main villain in a major franchise with his role as Dr. Robotnik in the Sonic The Hedgehog franchise.  The fact that he's even involved in a franchise at all is surprising given that he swore off sequels following Ace Ventura: When Nature Calls way back in 1995 after he found playing the same character more than once to be boring. 
Plus, with a 3rd film on the table if Sonic 2 dashes through the box office like its predecessor, they would either need to recast Jim Carrey or write his character out should he choose not to return.
RELATED: DISNEY+ CONFIRMS WHERE AND WHEN MOON KNIGHT TAKES PLACE IN THE MCU TIMELINE
To put the quote in full context, it doesn't sound like Carrey's bidding adieu to Hollywood forever, he just wants some chill-down time. Who could blame him? The man has had a career now for nearly 30 years, getting his start in Canadian comedy clubs, getting cast on The Duck Factory in the '80s before having 3 box office smashes in 1994 with Ace Ventura: Pet Detective, Dumb & Dumber, and The Mask. He spent the remainder of the '90s starring in huge comedy hits like Liar Liar, Batman Forever, and headlined darker to-be cult favorites The Cable Guy and Man On The Moon.
Often labeled as a living cartoon character for his manic energy and ability to manipulate his body into seemingly any position by shear force of will, Carrey showed audiences his more serious side in films like The Truman Show, Eternal Sunshine of the Spotless Mind, and The Number 23, but still found time for comedy with Bruce Almighty, Lemony Snicket's A Series of Unfortunate Events, I Love You Phillip Morris, How the Grinch Stole Christmas,and Me, Myself, and Irene.  He also began headlining family fare like Horton Hears A Who and Mr. Popper's Penguins to close out the decade.
As the 2010s rolled around, Jim Carrey began taking on more supporting roles with films like Kick-Ass 2, The Incredible Burt Wonderstone, and, of course, Sonic The Hedgehog.  Sonic was Carrey's first major role in a number of years and he received a great deal of praise from critics and audiences who enjoyed him returning to the antics that had made him a star made even better when he announced he would return for its follow-up out April 8, 2022.  Jim Carrey was one of my favorite actors as a kid, and watching his stuff as I've grown older has made me appreciate just how talented he is. 
The Grinch was on constant replay in my house, he is the definitive Count Olaf as far as I'm concerned, and when given the chance to show his more dramatic side even within a comedy role, he knocks it out of the park.  Should Sonic the Hedgehog 2 be the final Carrey film for awhile or forever, I look forward to seeing him giving his all to a character he was born to play.  Thanks for all your hard work Jim.  You'll be greatly missed.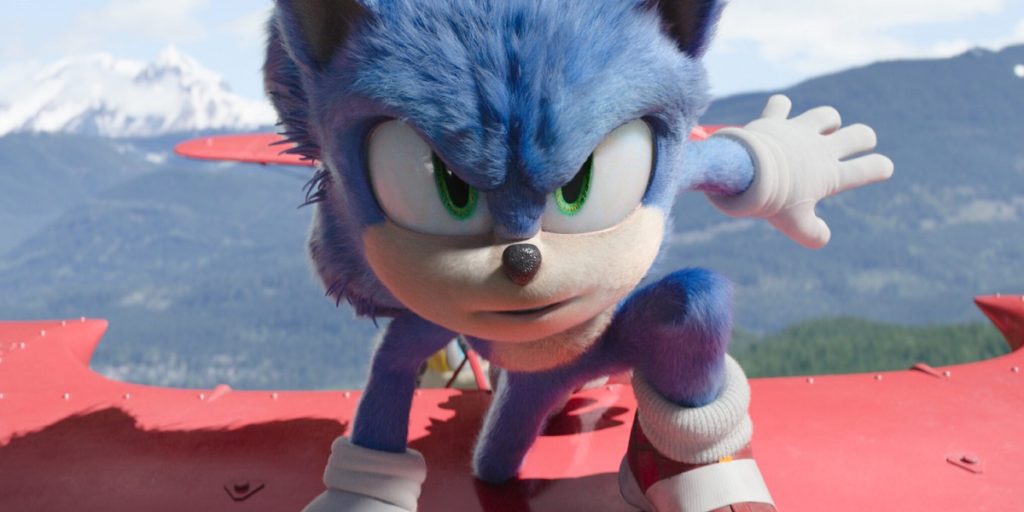 What do you think of Jim Carrey potentially retiring from acting?  Do you think he'll be back in a few years, or will Sonic the Hedgehog 2 be his final time onscreen?  What's your favorite Jim Carrey performance or performances?  Let us know in the comments below and on our Twitter.
KEEP READING: HOUSE OF THE DRAGON: HBO ANNOUNCES PREMIERE DATE FOR NEW EPIC FANTASY SERIES
Source: Variety