Barry fans, rejoice! The dark comedy series will return to HBO Max on April 23 for another 8-episode season.
It's been 3 years since season 2 of Barry was released. Creator, director, producer, writer, AND actor on the show (Barry himself), Bill Hader returns as our favorite former assassin turned actor. The show is also produced by Alec Berg (HBO's Silicon Valley).
RELATED: BOB'S BURGERS CREATOR TEASES "FAVORITE RETURNING GUEST STARS" IN THE NEW BOB'S BURGERS MOVIE 
Since its creation, the show was nominated thirty times for an Emmy and won a total of 6, including Outstanding Lead Actor in a Comedy Series (Bill Hader); Outstanding Supporting Actor in a Comedy Series (Henry Winkler); Outstanding Sound Editing For a Comedy or Drama Series (Half-Hour) and Animation; and Outstanding Sound Mixing for a Comedy or Drama Series (Half-Hour) and Animation.
Barry Comes Back Around
Here is the synopsis for season 3:
"Desperate to leave his violent past behind in favor of his newfound passion, Barry (Hader) is attempting to untangle himself from the world of contract killing and fully immerse himself in acting. But getting out is messy. While Barry has eliminated many of the external factors that pushed him towards violence, he soon discovers they weren't the only forces at play. What is it about his own psyche that led him to become a killer in the first place? Season three finds Barry and the other characters trying to make the right choice."
Barry has come a long way since its first season. Bill Hader spoke to Peter Travers a few years back about how the series came about, saying that, "when we met with HBO, they were really interested." The network suggested things like, "We don't want a sketch thing from you… [We want] something that's funny but also has his pay posts… just a human being. That'd be interesting".
RELATED: THE BOYS PRESENTS: DIABOLICAL SUPERVISING DIRECTOR IMAGINES AWKWAFINA'S AREOLA SMELLS LIKE BABY POWDER
Hader continued to break down his character, explaining his inspiration for the assassin and how he wanted the audience to view him. "Honestly, it was a shot of him between two people in an airplane. It was him asleep, and the person next to him opens up a window and the light comes in… he's uncomfortable. It wasn't John Wick. That's this guy life. He is a hitman, and he has to fly economy".
Throughout the first two seasons, Barry meets a very diverse cast, all with their different goals in mind, and of course completely oblivious to his past. Most of the characters have all been sheltered and never even experienced violence in their lives, making the contrast between the lead and the supporting characters even more interesting.
Season three ramps it up even more with Barry trying to juggle his passion, his girlfriend (who's landed her first TV series), a former friend turned foe, a former foe turned friend (who is now the leader of the Chechen mob in LA), and his former acting teacher which is mourning the loss of his girlfriend, detective Janice Moss, the only person to crack Barry's secret.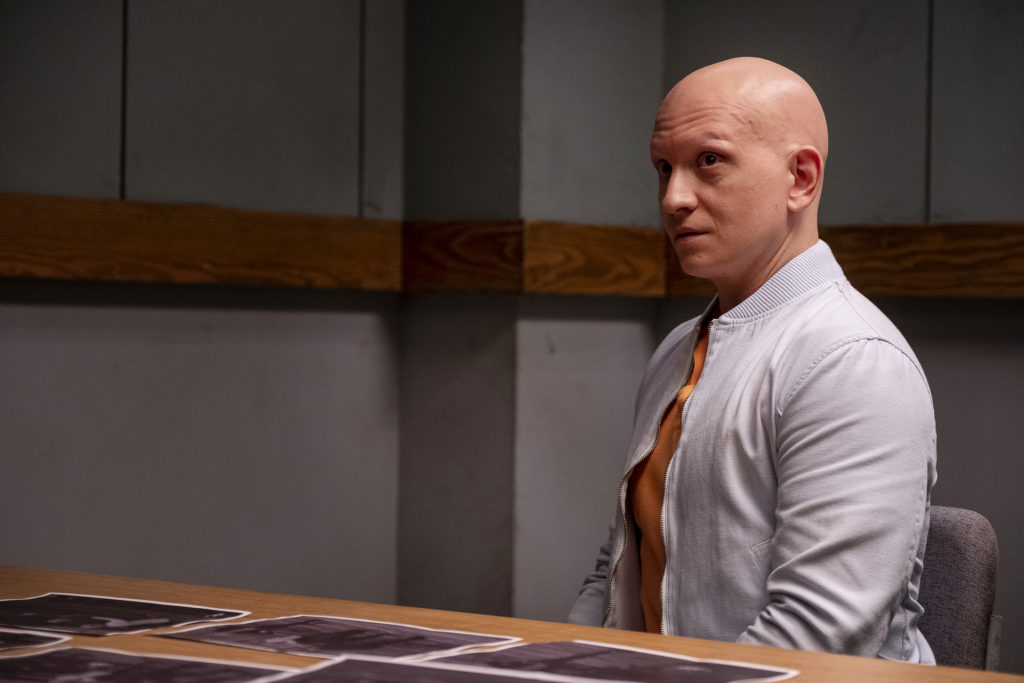 Man am I excited for the return of this amazing series! Season 2 really moved the story in a very interesting direction. This show has provided many golden moments like Barry's fight with Ronny and his daughter, then their rematch in the grocery store, Janice's realization of who Barry is, and many others.
Are you a fan of the series? Which episode is your favorite so far? Any plot predictions for season two? Don't forget to check out our social media pages, and don't forget to hit that notification bell. Until next time!
KEEP READING: DOCTOR STRANGE IN THE MULTIVERSE OF MADNESS DIRECTOR TEASES HORROR ELEMENTS OF THE UPCOMING FILM