Everyone's excited for America Chavez to be in Doctor Strange in the Multiverse of Madness, as they should be. But some harsh realities of the industry kill the buzz.
Being a creator for hire for comics can be a frustrating job. You are hired to create characters and write stories. If those stories and characters are exciting, they might end up being adapted into movies and tv shows. Sounds good, doesn't it? However, when these adaptations end up being popular, many of these creators do not get any recognition or adequate compensation for their stories or characters.
RELATED: DOCTOR STRANGE 2: THE ILLUMINATI IS CONFIRMED IN NEW MULTIVERSE OF MADNESS TV SPOT!
The latest victim of this is writer Joe Casey, co-creator of America Chavez, who is set to make her appearance in Marvel Studios' upcoming Doctor Strange in the Multiverse of Madness.
The History Of America Chavez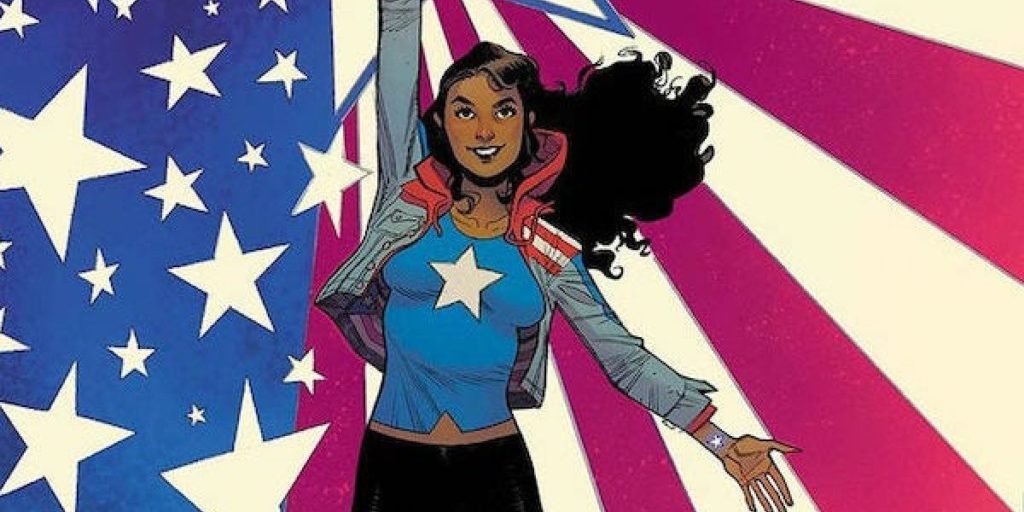 America Chavez first appeared in Vengeance #1 in 2011, written by Casey and drawn by artist Nick Dragotta. Since then, Chavez has appeared in various animated tv episodes, and video games and even had merchandise made of her. In an interview with The Hollywood Reporter, Casey states,

"Marvel has paid me nothing for America Chavez, not only for appearing in the Doctor Strange sequel, but in numerous animated TV episodes, for the numerous action figures they've made of her, for video games she's appeared in. They seem to be fine with that."

Upon learning of America Chavez's involvement in the Doctor Strange sequel, Casey reached out to Marvel to have his compensation include her past appearances. The writer ended up declining to sign Marvel's agreement, which he referred to as "a pittance of an offer." He has yet to receive a counteroffer and hopes that by talking about how creators are compensated for their past work, future creators would get a better shot of getting fair compensation.
Marvel, or any other company, is not legally required to offer compensation when characters and stories are adapted into other media. But does that seem fair?

Honestly, I can see both sides to the situation. Of course, companies are going to want to keep as much money as they can to cut costs and maximize profits. When these writers and artists sign on to create stories and characters for the corporations, their work usually falls under work for hire contracts and, as such, the creators hold no ownership of the stories and characters they've created. So, of course, the companies aren't going to want to dish out compensation – or at the very least, are going to pay very little, as we see here.
However, these works generally make the company millions of dollars in profit, especially in the case of Marvel Studios movies. The least they could do is offer more than a month and a half of pay for someone working a minimum wage job. It is these people, these artists and writers, who create the stories and characters that serve as the basis for the movies that entertain us and earn millions at the box office.
This isn't the first time this same scenario has come up. Past events have shown that Marvel has been willing to renegotiate with creators to give them better compensation for adaptations. So instead of going through this every time a new movie comes out, perhaps Marvel should offer a better deal out the gate – or better yet have compensation rates tied to their original work-for-hire contracts.
Do you think writers and artists should be compensated beyond their original work? Should they take whatever offer they receive? Are you excited to see America Chavez's live-action debut in Doctor Strange in the Multiverse of Madness? Follow us on social media and let us know your thoughts.
KEEP READING: EL MUERTO: BAD BUNNY TO STAR IN UNEXPECTED SPIDER-MAN SPIN-OFF FILM
Source: The Hollywood Reporter