Sony is expanding its Marvel universe and is developing a new film based around a pretty obscure Spider-Man character, El Muerto.
Even though Sony Pictures hasn't produced a non-MCU Spider-Man feature since 2014, that hasn't stopped the studio from trying to capitalize on the superhero boom at the box office. Utilizing the Spider-Man characters still under its control, Sony has been trying to carve out its own niche with projects focused on anti-heroes such as Venom, Morbius, and Kraven the Hunter. That strategy has seen mixed results, with the two Venom films finding success, but the recently released Morbius failed to launch.
The disappointing business of Morbius hasn't deterred Sony, though, as it's going back to the well of creating a movie about a Spider-Man antagonist… but it may not be one you've ever heard of.
WHO IS EL MUERTO?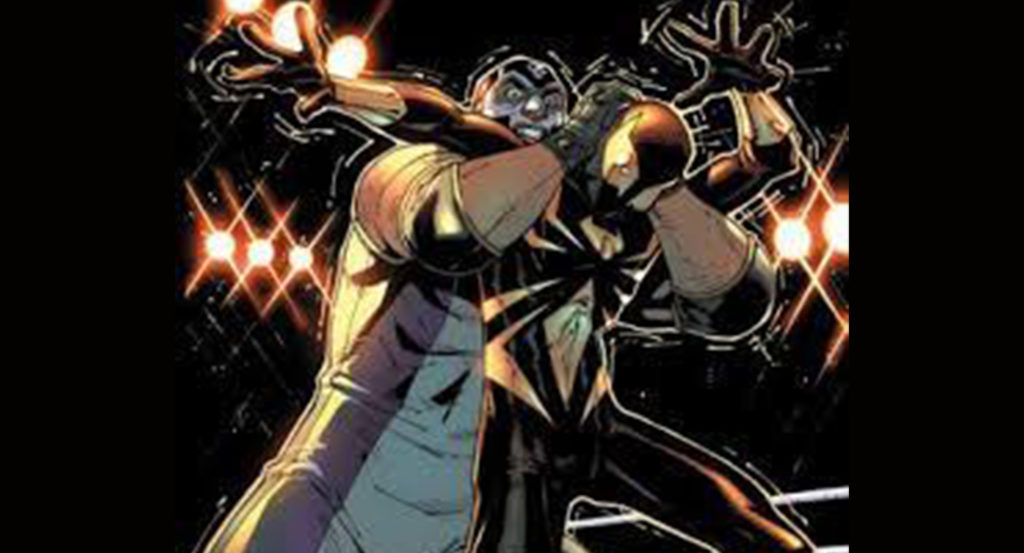 Sony announced at its CinemaCon presentation that it's producing the film El Muerto, which is set to release on Jan. 12, 2024. What may be even more surprising than the lesser-known character getting its own spin-off is who will be in the leading role, as music superstar Bad Bunny, a.k.a Benito Antonio Martinez Ocasio, has been tapped as the film's star. Despite being best known for his music, Bad Bunny does have a few acting credits to his name, appearing last year in both F9: The Fast Saga and Narcos: Mexico.
RELATED: Morbius Review: Reexamining The Allegedly Atrocious Tale Of The Living Vampire After Week 2 At The Box Office
For those who are unaware, and it's totally understandable if you are, El Muerto is a superpowered wrestler who gains his abilities from a mask passed down from generation to generation. According to the character's bio on the official Marvel website, each wrestler had to prove themselves to El Dorado so they could remain alive and keep their powers.
El Muerto in the comics is Juan-Carlos Estrada Sanchez, who was too scared to fight El Dorado to gain the power of the mask. Sanchez's father Marcus Estrada sacrificed himself for his son, and El Dorado gave Sanchez ten years to live his life before having to duel a masked wrestler to unmask him. Naturally, Sanchez chose to wrestle Spider-Man after those ten years were up, but Spider-Man paralyzed him with a poison stinger during a charity wrestling match in New York City.
Even though El Muerto is a relatively unknown character, there's a lot of opportunity to flesh out that backstory into a full-length feature film. One of the big drawbacks, however, is that more than likely, there won't be a Spider-Man for El Muerto to fight in the story's climax. That's been one of the biggest issues with the Sony spin-offs thus far…the studio continues to create movies based on Spider-Man characters, but doesn't have its own web-slinger to pit them against.
RELATED: Original Venom Director Uncertain About Return for Spider-Man Crossover Film
The other big question mark heading into El Muerto is going to be the acting chops of Bad Bunny. He's part of the ensemble of the upcoming action-adventure film Bullet Train from Sony, so studio executives must have seen enough in his performance to grant him the opportunity at a leading role. Sony may also be trying to capitalize on Bad Bunny's musical popularity to get El Muerto off the ground, as the artist garnered more than 8 billion streams on Spotify in both 2020 and 2021.
Despite having a star and a release date, no director was announced for El Muerto at CinemaCon. There was also no word on if the project will have any ties to existing Sony Marvel films like Venom or Morbius, or to upcoming ones such as Kraven the Hunter and Madame Web. El Muerto is certainly an interesting gamble for Sony, and we'll have to wait and see if it pays off.
Are you excited for El Muerto? What's your familiarity with the character? What other lesser-known Spider-Man character do you think a movie will be made of? Make sure to leave a comment, and follow us on social media to keep up to date with everything going on in the nerdy worlds you love.
Source: IGN
KEEP READING: Spider-Man: No Way Home 4K Blu-Ray DVD Review – The Special Features Aren't as Special as the Movie