Paramount+ is turning the classic 1980s thriller Fatal Attraction into a streaming series, and another exciting name has been added to its growing cast.
Fatal Attraction was released in 1987, and is lead by iconic performances from Michael Douglas and Glenn Close. The film released in the same year as another Douglas classic in Wall Street, and had it not been for Gordon Gekko, an Academy Award nomination for his performance as Dan Gallagher would've been a lock.
RELATED: NETFLIX POSSIBLY DIALING BACK HIGH-BUDGET MOVIES AS MASSIVE STREAMING COMPANY EVALUATES FUTURE PLANS
Close ended up receiving a nomination for her portrayal of Alex Forrest, but she wasn't the only actress who got recognition from the Academy. Anne Archer earned a Best Supporting Actress nod for playing Douglas' wife Beth Gallagher, meaning whomever takes on the role for the upcoming Paramount+ rendition of Fatal Attraction has some big shoes to fill.
FATAL ATTRACTION CAST CONTINUES TO FILL OUT
The two lead roles of the series are set, and we now know who will be stepping in for Archer as the wife who gets cheated on by Dan Gallagher.
Variety is reporting that Amanda Peet has joined Fatal Attraction in the role of Beth Gallagher. The character is described as "a loyal wife, loving mother, and successful small business owner whose world unravels when her husband Dan's indiscretion threatens to destroy their life together". Peet will be starring alongside Joshua Jackson, who is playing Beth's husband Dan, and Lizzy Caplan, taking the place of Close as Alex Forrest.
Peet has enjoyed a very successful acting career, appearing in such films as The Whole Nine Yards, Something's Gotta Give, Syriana, 2012, and Sleeping With Other People. Her most recent work actually took place behind the camera, as Peet created the 2021 Netflix series The Chair starring Sandra Oh. She's also been part of a variety of different television series including Brockmire, The Good Wife, and Togetherness. Fatal Attraction will Peet's first acting role since leading the second season of the USA series Dirty John, which aired in 2020.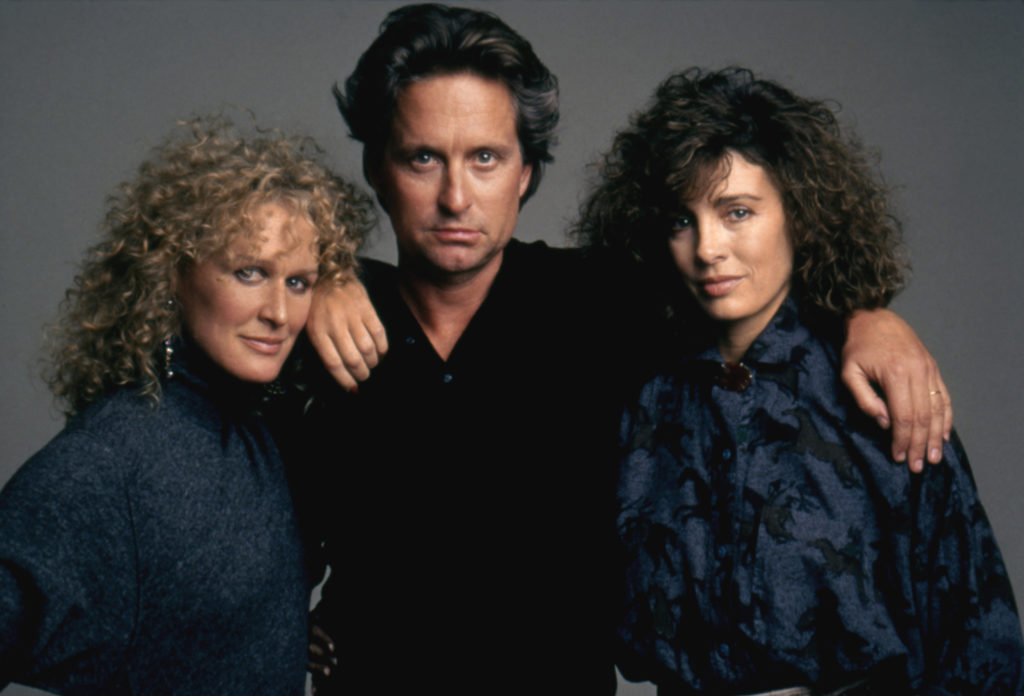 The showrunner for the Fatal Attraction series is Alexandra Cunningham, who is also credited as a writer and executive producer. Cunningham actually produced both seasons of Dirty John, which is where the connection to Peet comes in. She was also an executive producer and writer on Desperate Housewives, and has been a producer on such series as Bates Motel and 2021's Physical on Apple TV+. The series as a whole is being produced by Paramount Television Studios and Amblin Television.
The original Fatal Attraction was one of the most successful films of 1987, pulling in more than $156 million domestically and over $320 million worldwide. In fact, Fatal Attraction finished #2 at the domestic box office in 1987 behind another 1980s classic Three Men and a Baby. Fatal Attraction outgrossed many notable 1987 releases including Beverly Hills Cop II, Good Morning Vietnam, The Untouchables, Lethal Weapon, Predator, and many more. The film was well enough received by critics to earn a Best Picture nomination, but ultimately lost out to The Last Emperor in 1988.
According to Variety, the series as a whole will be a "deep-dive reimagining of the film that will explore fatal attraction and the themes of marriage and infidelity through the lens of modern attitudes toward strong women, personality disorders, and coercive control".
Like many other remakes, it sounds like the basic story of Fatal Attraction will be adapted, but the specifics will be updated for the current day and age. With actors the caliber of Peet, Caplan, and Jackson on-board, Paramount+ may have a hit on their hands with the Fatal Attraction reimagining. The series is still in development, and a release date has not yet been announced.
Are you excited for a Fatal Attraction series? What do you think of the cast so far? Let us know in the comments, and make sure to follow us on social media for more!
KEEP READING: THE SUICIDE SQUAD'S DANIELA MELCHIOR JOINS GUARDIANS OF THE GALAXY VOL. 3
Source: Variety