The 94th Academy Awards have aired one month ago. Time to look at the 95th Academy Awards race.
Can't get enough of Oscar talk or do you just want to know which movies to keep an eye on? Either way, our extremely early Best Picture predictions for the upcoming 2023 Oscars might be an interesting read, especially since this time next year we can look back at my predictions and see how badly I made a fool of myself.
After a long lead-up and an "eventful" ceremony, the 94th Academy Awards are over. But when one Season ends, the next one starts, that is why I am going to take a swing and present to you my extremely early Best Picture predictions for the 2023 Oscars. It is worth noting that there is next to no chance that I predict every single nominee, as there are a ton of unknown films waiting to hit the upcoming festivals later this year, which can become Oscar players.
There also is a high chance of an international contender, about which we might know nothing about yet, will make its way into the top ten in the Best Picture race a la Parasite (which even won) and this year's Drive My Car or 2019's Roma. But it is fun nonetheless so without further adieu, here are my extremely early Best Picture Predictions for the 95th Academy Awards:
1. The Fablemans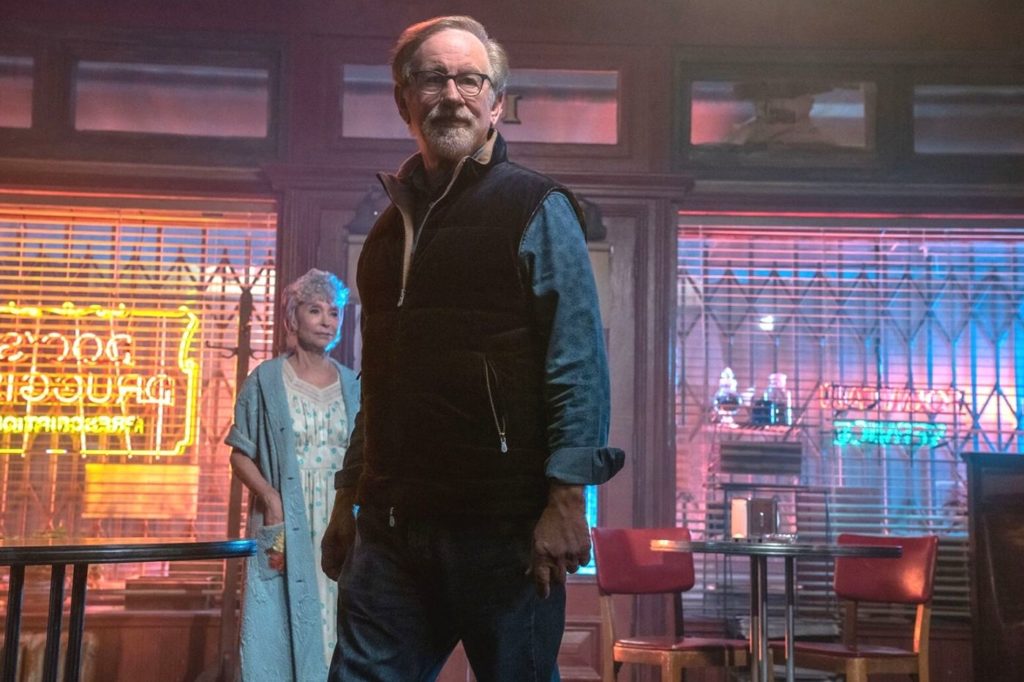 RELATED: The Unbearable Weight of Massive Talent Review – Nic F!&#% CAGE at His Best
Steven Spielberg directs a drama loosely based on his childhood, which depicts how he fell in love with movies. Do I need to say more? This will be Spielberg's Belfast (a drama loosely based on Kenneth Branagh's childhood, for which the writer/director got nominated for Best Director and Won Best Original Screenplay. That film scored 7 Nominations, including Best Picture at this year's Oscar ceremony.) A nomination for Best Director and likely multiple acting nominations, as well as below-the-line nominations, are likely in the cards.
Will Paul Dano finally get his long-deserved Oscar Nomination? With the year the actor is having (starring in The Batman and a Steven Spielberg film), I wouldn't be surprised if we see him giving a speech at next year's Academy Awards holding his Oscar in hand.
The Fabelmans stars: Paul Dano, Michelle Williams, Seth Rogen and Gabrielle LaBelle.
2. Babylon
Damien Chazelle returns with Babylon, a drama set in 1920, which takes place in Hollywood and depicts the change from silent films to "talkies". After the awards Juggernaut that was his musical masterpiece La La Land (14 Nominations), there really seems to be no world where this won't rank up to 10+ nominations. Early test screening reactions described this film as "A Masterpiece". Will Chazelle finally win his Best Picture Oscar after the famous loss to Barry Jenkins' (also more than deserving winner) Moonlight.
The film stars: Margot Robbie, Brad Pitt, Jean Smart, Katherine Waterstone, Olivia Wilde and Tobey Maguire. It is set to release on December 25, 2022.
3. Women Talking
RELATED: The Northman Review: Robert Eggers Is 3 For 3 With Big, Brutal & Muddy Viking Epic
Women Talking is the directing return of Sarah Polley, who was nominated for Best Adapted Screenplay for Away from Her in 2006. The film is based on the national bestseller by Miriam Toews and follows a group of women in an isolated religious Mennonite colony in Bolivia struggling to reconcile their faith with a series of sexual assaults by the men of the colony. The film has a heavy subject matter, but Polley will definitely be able to handle it with a lot of care and respect and it is hard to imagine that this won't be one of this year's very best films.
With a cast like this, there has to be a handful of acting nominations in the cards at this year's Academy Awards, as well as Best Director and Adapted Screenplay.
The film stars: Frances McDormand, Rooney Mara, Jessie Buckley, Claire Foy and Ben Whishaw.
4. The Son
Florian Zeller, who made big waves with his feature film directorial debut The Father, which, in a surprising twist, earned Anthony Hopkins his second Academy Award, as well as multiple nominations and a Writing win for Zeller, returns with The Son. His second film is also based on one of his acclaimed plays. Looking at what he did with The Father, this film will likely be just as great with possible Academy Award nominations in the acting categories, writing and maybe even directing. It follows Hugh Jackman as the father, who has to reconnect with his estranged son (Zen McGrath), after the divorce of his wife (Laura Dern).
The film stars: Hugh Jackman, Laura Dern, Vanessa Kirby, Zen McGrath and Anthony Hopkins.
5. Killers of the Flower Moon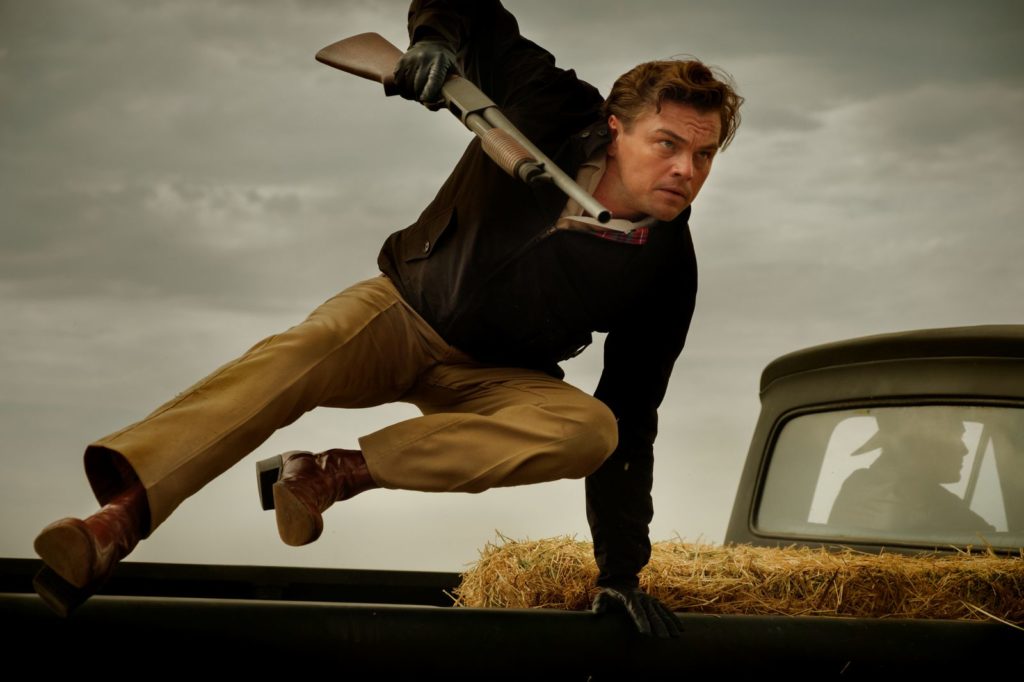 Killers of the Flower Moon is the upcoming western by Martin Scorsese, starring: Leonardo DiCaprio and Robert De Niro. This one is poised to take home a ton of Academy Award nominations across the board and will likely go into double digits. We are talking multiple acting nominations, director, screenplay and a bunch of technical nominations. We are looking at possibly the second 10+ nomination contender alongside Babylon. The only reason why I have it this low in my admittedly irrelevant ranking is that there is a rumor going around that Scorsese's newest picture won't be ready in time.
Killers of the Flower Moon stars: Leonardo DiCaprio, Robert DeNiro, Lily Gladstone Jesse Plemons and Brendan Fraser.
6. Everything Everywhere All at Once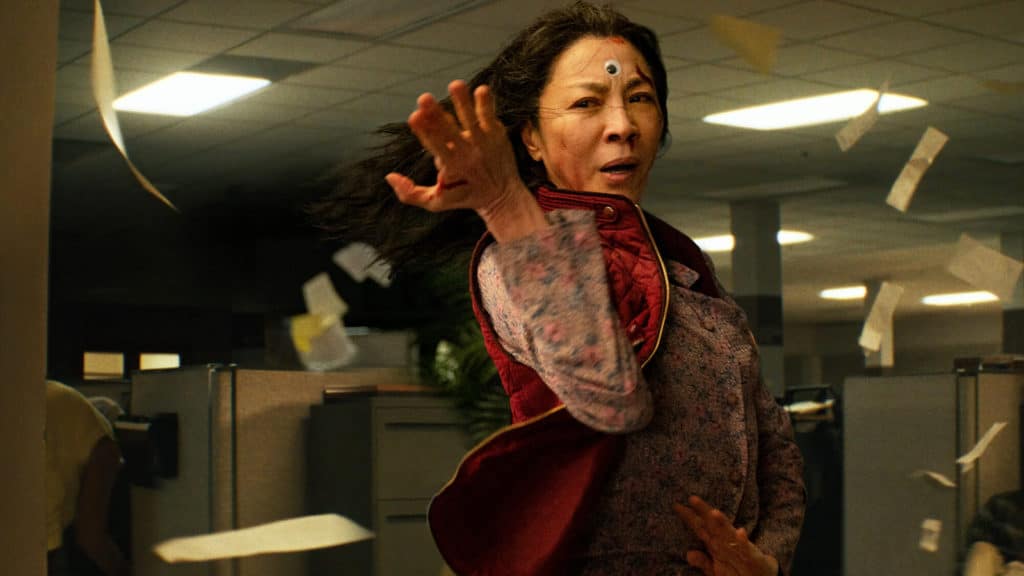 RELATED: Everything Everywhere All At Once is Bona Fide Masterpiece
There only have been a few films this year so far making as big of a wave as Everything Everywhere All at Once did. The multiversal drama starring Michelle Yeoh is one of the most acclaimed films in a long time and audiences are loving it just as much. Many Oscar analysts are already believing that this love will carry the film through the entire awards season and a handful of possible Academy Award nominations next year for acting categories, screenplay and some technical noms as well.
Everything Everywhere All at Once is now playing in theatres. It is directed by Dan Kwan and Daniel Scheinert and stars: Michelle Yeoh, Ke Huy Quan, Stephanie Hsu and Jamie Lee Curtis.
7. Avatar 2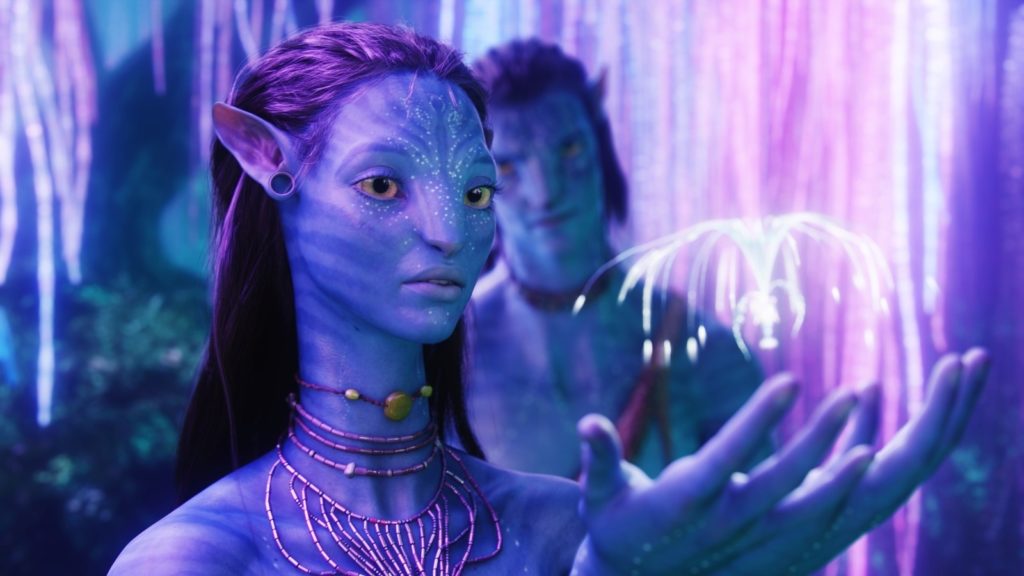 Avatar 2 is the long-awaited sequel to the 2009 original. James Cameron returns to deliver something "that we haven't seen before" according to some insider. While we haven't seen anything about the project yet, besides some concept art, Cameron always delivers and it is likely that Avatar 2 will sweep the technical categories, just like Dune did this year. A Best Director Academy Award nomination would likely also be in the cards, even though Denis Villeneuve was horribly snubbed this year for his spectacular work on Dune.
We might even have a first look trailer as you read through this article, as there have been some rumblings that Disney will release the trailer ahead of Doctor Strange in the Multiverse of Madness at CinemaCon, which is currently taking place.
Avatar 2 stars: Sam Worthington, Zoe Saldana, Sigourney Weaver, Kate Winslet, Michelle Yeoh and Stephen Lang.
8. Empire of Light
RELATED: Petite Maman Review: Céline Sciamma's Follow-Up To Portrait of a Lady on Fire is a Tender Indie Gem
After Sam Mendes won several awards and likely was in second place in the Academy Award for Best Picture race with his war drama 1917 two years ago, he returns with Empire of Light. There is not a lot of information about the project, other than that it is set in and around an old cinema in the 1980's. But what we know is that Mendes will collaborate again with arguably the best cinematographer in the world, Roger Deakins, who won his second Academy Award for Mendes' one-take film 1917. The film also stars Academy Darling Olivia Colman.
With that crew behind the project, there are multiple possible Academy Award nominations like Best Director, Actress, Cinematography and maybe even more in the charts.
Empire of Light stars: Olivia Colman, Michael Ward, Toby Jones and Colin Firth.
9. Thirteen Lives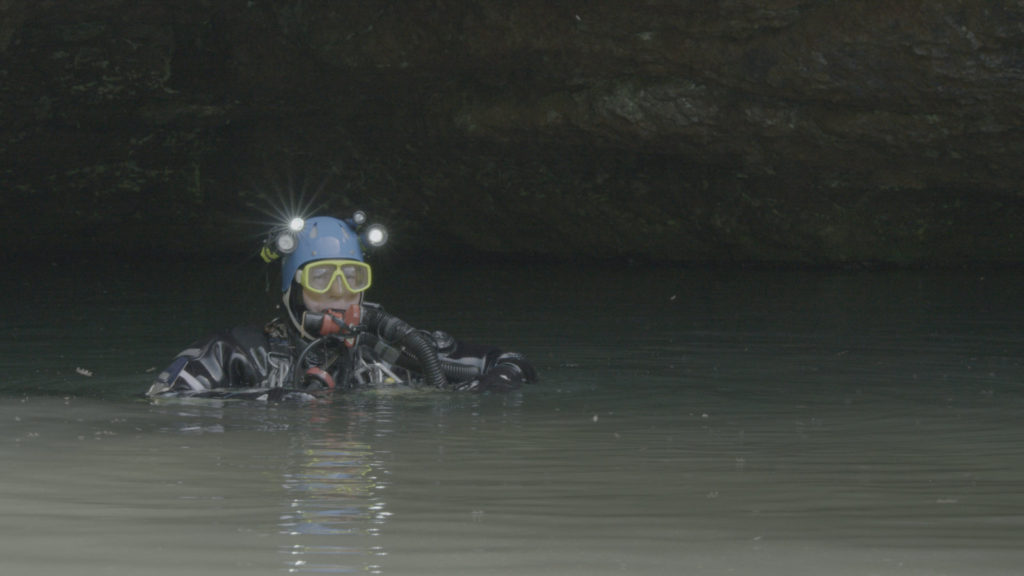 The Rescue was one of the best documentaries last year. The documentary focused on a group of scuba divers who saved a youth soccer team that was trapped in a cave. Now Ron Howard is adapting this true story into a feature film. While Ron Howard has somewhat been hit or miss with his latest films, Thirteen Lives does sound like it could be a huge crowdpleaser. The film was previously scheduled to be released this month, but after a test screening scored the highest score in the history of the studio, MGM immediately pushed the film to a November release.
The new date puts it perfectly in the heart of awards season. Best Director, acting and some technical Academy Award nominations are very likely in the cards. Will this be the film that will finally score Colin Farell his first Oscar nomination?
The Rescue is available to stream on Disney+.
Thirteen Lives stars: Viggo Mortensen, Colin Farell and Joel Edgerton.
10. Rustin
RELATED: Embrace This American Reject: Music-Based Satirical Comedy Has Surprising Performances And Catchy Songs
After director George C. Wolfe was close to cracking the best picture lineup a year ago with Ma Rainey's Black Bottom, he returns with Rustin, which follows the gay, civil rights activist Bayard Rustin. Rustin organized the 1963 March on Washington. The titular character will be played by Colman Domingo, who has delivered many beloved and acclaimed performances in the last few years, most notably as Ali in the HBO hit series Euphoria.
This film is his first big leading role in a feature film and might very well become his first Academy Award nomination. Other Acamdey Award nominations for the director, supporting cast, screenplay and maybe some technical are also in the cards.
Rustin stars: Colman Domingo, Audra McDonald, Jeffrey Wright and Chris Rock.
Honorable Mentions (Places 11-15)
11. Next Goal Wins, 12. Canterburry Glass, 13. She Said, 14. Decision To Leave, 15. Armageddon Time
The 95th Academy Awards does not have an air date set at this time.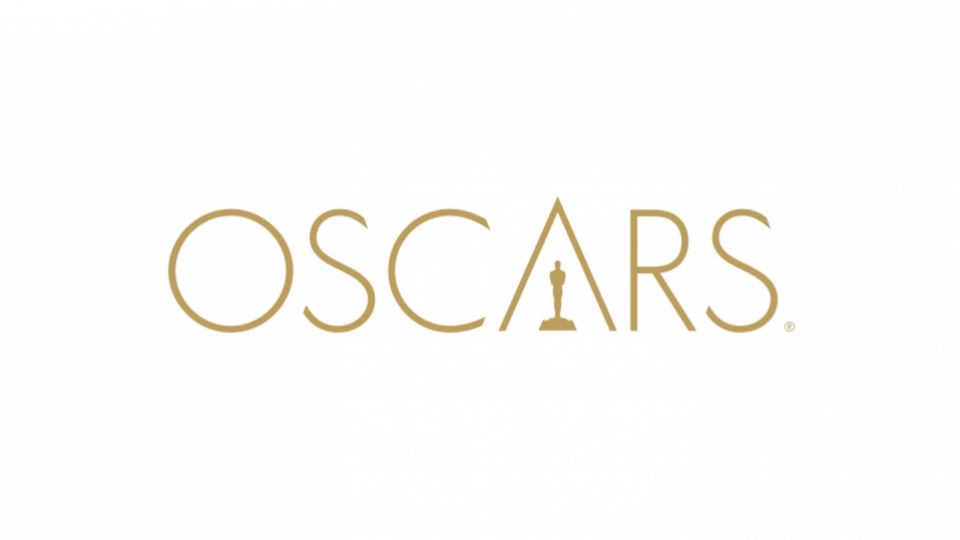 What do you guys think? Which film are you most excited about? What film(s) do you think will crack next year's Academy Award for Best Picture line-up? Let's discuss everything in the comments down below and on our Social Media.
KEEP READING: Morbius Review: Reexamining The Allegedly Atrocious Tale Of The Living Vampire After Week 2 At The Box Office