For many who saw it, Michael Bay's Ambulance was a gleefully insane ride through Los Angeles that reminded them of just how unique a director Bay is. Among the star-studded cast of Ambulance lies Garret Dillahunt, known for roles in the sitcom Raising Hope, Oscar-winning drama 12 Years A Slave, and sci-fi thriller Looper. 
When The Illuminerdi sat down with Dillahunt to chat about the film, the actor offered the following on what attracted him to the project and what it was like working with Michael Bay:
Garret Dillahunt on Ambulance
Check out the full interview with Garret Dillahunt below:
"Well, that was the main reason. I wanted to have that experience. I've heard the stories and I've seen the films. I think everybody secretly loves his films, even those that claim they don't. They're so much fun. And the scope that he thinks that is very different than me. I feel like I paint on a very small canvas and he slashes paint with all kinds of brushes across a huge thing.

It's fun for me to be around people that think that big, but this was a good cast. I think it's one of Michael's best reviewed movies. And I think it just rolls. You're right on the indie thing. It is an indie for him. This was a low budget movie for Michael, but I think what would surprise a lot of people is the sensitivity he had with the performances."
Bay has spent much of his career playing with hundreds of millions of dollars in studio money, but on Ambulance he was working with a substantially smaller budget of $40 million. As he proved with previous recent mid-budget films, Pain & Gain (budgeted at $22 million) and 13 Hours: The Secret Soldiers of Benghazi (budgeted at $50 million), Bay knows how to use whatever money he has to give audiences the biggest bang for their buck.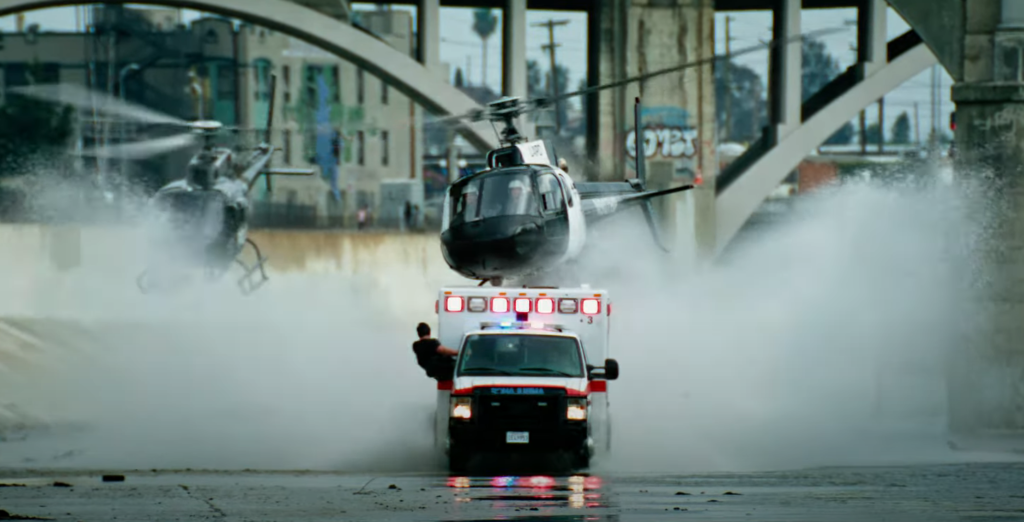 Dillahunt definitely found it a learning experience, as he described Bay's directorial style on Ambulance:
"And I think the best example is the kid, like the kid right at the beginning with that got… Sorry, is this spoiling, gets impaled by that fence is so good. And you're like, 'Am I getting moved in this Michael Bay movie?' And I didn't think that was supposed to happen.

He really was good with us I think. I think he got good performances. If you got a thick skin and you're not fragile and you don't take anything he does personally, he's just trying to make a good movie. He's got the whole thing in his head and he just flies by the seat of his pants. And it's a way that I really enjoy working. I really do. We got along really well."
RELATED: AMBULANCE REVIEW: MICHAEL BAY DELIVERS A HIGH OCTANE THRILL RIDE
Michael Bay's movies have never been short on hot Hollywood talent, going all the way back to Bad Boys and landing huge stars Will Smith and Martin Lawrence for the leads. The Rock had Sean Connery, Nicolas Cage, and Ed Harris, The Island saw Ewan McGregor and Scarlett Johansson as residents, and the Transformers films were a revolving door of stars. He's known as a man who loves making movies and working with his actors to get the best work possible from them. 
Continuing to describe his experience working with the director on Ambulance, Dillahunt stated:
"I think what served me well on this movie was finding a way to stay calm because change is going to come quickly. We wrote things seconds before we shot them on this movie. There's things he didn't like, or that no longer made sense because of the location we were in, that he would have to change and we would change it on the fly.

So he's sitting on the curb with his pencil and like, 'Here, say this instead.' To my guys and he's like, 'Okay, you ready? Let's go.' And you just say, 'Oh, I got to learn this now. Okay'. And you do. I think a lot of times people put hurdles in their own way thinking, 'Oh, that can't be done when in fact it's amazing what you can do."
It sounds as if Michael Bay is still the auteur action director that has made him a reliable mainstay in an ever-changing Hollywood landscape. From explosions to actors, Bay knows his stuff, and intends to keep on doing it his way.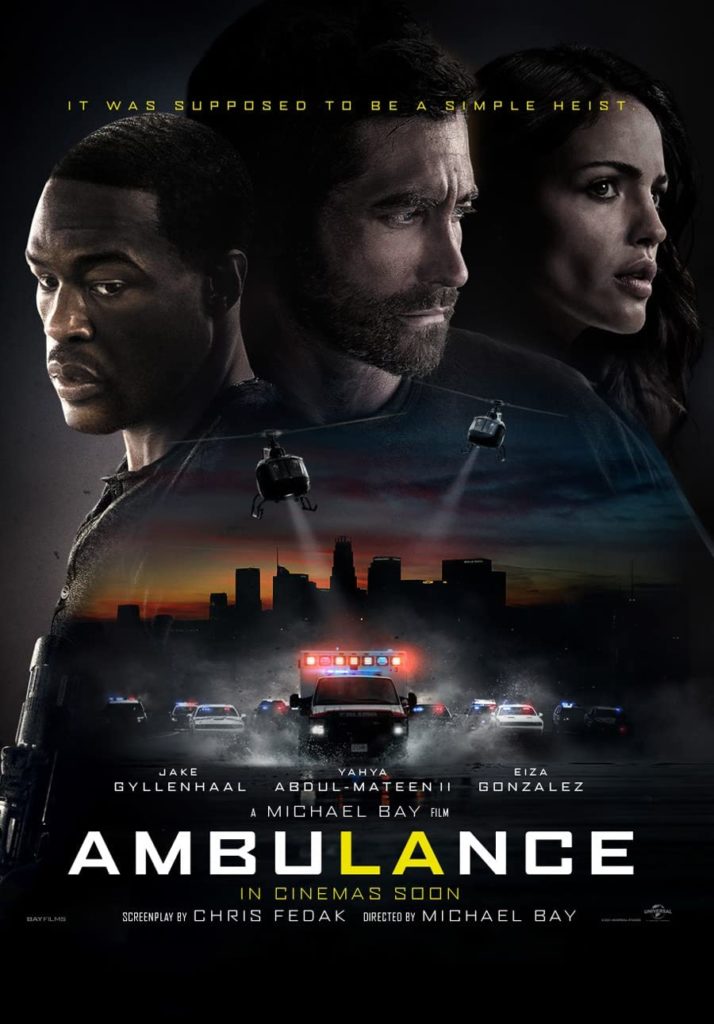 You can stream Ambulance now on Peacock or various other services, and we at The Illuminerdi will sound the sirens for any other pop-culture news, reviews, and more.What do you think of Garret Dillahunt's statements regarding Michael Bay and Ambulance? Did you see the Ambulance in theaters or are you planning to stream it from the comfort of your couch? What's your favorite Michael Bay movie? Let us know in the comments below and on our Twitter.
KEEP READING: THE VAMPIRE DIARIES STAR CHRIS BROCHU SHARES HEARTWARMING THOUGHTS ON THE END OF THE CW FRANCHISE: EXCLUSIVE INTERVIEW