Crunchyroll recently announced that the next theatrical installment of the Dragon Ball Super franchise is coming to theaters in North America this August with Dragon Ball Super: Super Hero.
Along with the recent release date, Crunchyroll and Toei Animation also revealed the English voice cast for the upcoming feature, including the longtime returning veteran cast members and the new cast members for the upcoming film.
RELATED: TOM HARDY LEAKS CRYPTIC COVER OF VENOM 3 SCRIPT
Dragon Ball Super: Super Hero is going to get a sizable release later this summer. The film will arrive in over 2300 theaters in the United States and Canada starting August 19. Tickets for Super Hero will go on sale starting on July 22. The film will screen in both English dub and Japanese with English subtitles. Additionally, Super Hero will be released in select IMAX theaters in the United States. You can check out the latest trailer for the English-dubbed version of the film here:
DRAGON BALL SUPER: SUPER HERO RECEIVES OFFICIAL NORTH AMERICAN RELEASE DATE AND ENGLISH VOICE CAST INFO
For Dragon Ball Super: Super Hero, Crunchyroll unveiled the official English Voice Cast for the film, with the returning cast members:
Son Gohan – Kyle Hebert
Son Goku – Sean Schemmel
Son Goten – Robert McCollum
Piccolo – Christopher R. Sabat
Bulma – Monica Rial
Vegeta – Christopher R. Sabat
Krillin – Sonny Strait
Trunks – Eric Vale
Videl – Kara Edwards
Pan – Jeannie Tirado
RELATED: TOEI DELAYS DRAGON BALL SUPER: SUPER HERO
New to the English voice cast for the film include:
Dr. Hedo – Zach Aguilar
Gamma 1 – Aleks Le
Gamma 2 – Zeno Robinson
Magenta – Charles Martinet
Carmine – Jason Marnocha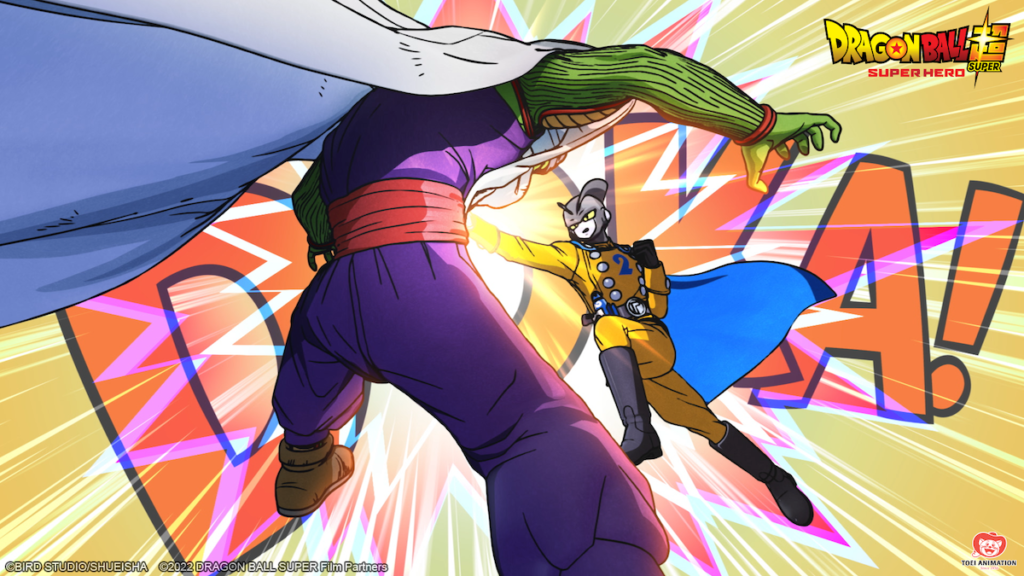 Fans might recognize Charles Martinet as the longtime voice-over artist for Mario of Nintendo's Super Mario Bros. games and related spinoffs. He joins the cast as Magenta. Also, Demon Slayer regulars Zach Aguilar (Tanjiro Kamado) and Aleks Le (Zenitsu Agatsuma) join the cast as Dr. Hedo and Gama 1, respectively.
For international fans who want to see the movie, Super Hero will receive a global theatrical release on all continents throughout the months of August and September. This marks the first truly global theatrical release for a Crunchyroll release. Crunchyroll is handling the upcoming North American distribution for Super Hero. Crunchyroll and its parent company, Sony Pictures Entertainment, will overlook the international distribution for the anime film.
RELATED: DRAGON BALL SUPER: SUPER HERO OFFICIAL U.S. RELEASE DATE SET FOR 8/19
The new anime feature sees the heroes of Dragon Ball matched up against the return of the Red Ribbon Army that was previously defeated by Son Goku. The remnants of Red Ribbon have created new destructive Androids, Gamma 1 and Gamma 2, who call themselves "Super Heroes." Gamma 1 and Gamma 2 start their attack on Piccolo and Gohan in this new battle that sees time to awaken the Super Hero.
Original Dragon Ball creator Akira Toriyama serves as the original story writer, scriptwriter, and character designer for the film. It's directed by Tetsuro Kodama and features the Japanese voice cast of Masako Nozawa (Son Goku, Son Gohan, and Son Goten), Toshio Furukawa as Piccolo, Aya Hisakawa as Bulma, Ryo Horikawa as Vegeta, Mayumi Tanaka as Krillin, Takeshi Kusao as Trunks, Yuko Minaguchi Videl, Yūko Minaguchi as Pan, Miyu Irino as Dr. Hedo, Hiroshi Kamiya as Gamma 1, Mamoru Miyano as Gamma 2, Volcano Ota as Magenta, and finally, Ryota Takeuchi as Carmine.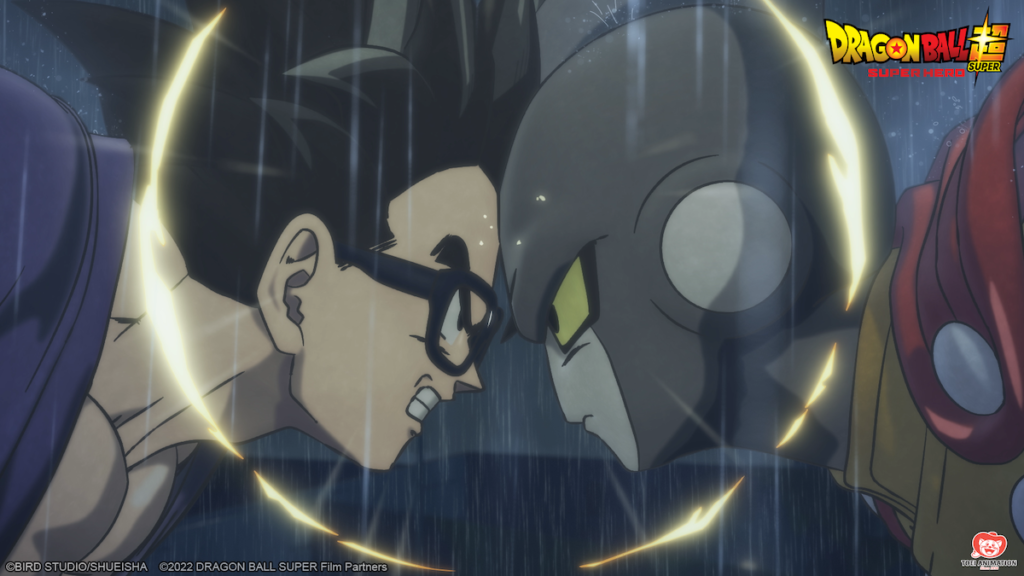 It looks like Crunchyroll is going all-in for this major theatrical release for Dragon Ball Super: Super Hero. This looks like it will be a massive event and even bigger than the 2019 release of the first Dragon Ball Super movie, Dragon Ball Super: Broly. That film ended up grossing $30 million domestically and $115 million worldwide. However, that was a limited theatrical release. Super Hero is going to receive a massive release in 2300 theaters in North America, which is not an insignificant amount.
What do you think of today's news? Are you looking forward to checking out Dragon Ball Super: Super Hero in theaters? Let us know what you think on our official Twitter account.
KEEP READING: DRAGON BALL SUPER: SUPER HERO – 6 NEW S.H. FIGUARTS TO CELEBRATE THE UPCOMING MOVIE
SOURCE: Sony Pictures Entertainment