Today is a sad day for all fans eager to uncover the fate that lies ahead in Dune Part Two.
The next chapter of the rejuvenated space opera has been delayed further into 2023.
RELATED: CHRISTOPHER WALKEN CAST IN DENIS VILLENEUVE'S HIGHLY ANTICIPATED DUNE SEQUEL
The sequel was originally primed to emerge on October 20, 2023, but will now rise on November 17, 2023. Okay, that delay is not so bad, please forgive me for the theatricality. Another thing is that the release date will coincide with a release in glorious IMAX theaters as God intended.
Dune Part Two Vs The Ballad Of Songbirds And Snakes
As a result of this delay, Paul Atreides will be forced to duel with young Coriolanus Snow at the box office due to The Hunger Games prequel The Ballad Of Songbirds And Snakes. Well, what else can I say? May the results be ever their favor.
The delay is in fact a blessing in disguise. The Thanksgiving or Holiday season for that matter is a great time for the theater business, cinemas are guaranteed to have no empty seats, especially now that the film industry has recovered from the blows dealt by the Pandemic.
After the 2021 film left audiences in shambles due to its unforgettable cliffhanger, people have been having many sleepless nights thinking about what comes next and how will Part Two elevate the saga. It is expected that Villeneuve's plot will abide religiously by the second half of Herbert's Dune, which follows Paul's ascension to power among the Fremen and his eventual revolt against Padishah Emperor Shaddam IV. Paul's odyssey to transforming into the mythical "Kwisatz Haderach" will test his limits and determine his character's resolve.
Dune director Denis Villeneuve will be seated on the director's throne once more for the highly anticipated sequel. The returning cast comprises Timothée Chalamet, Rebecca Ferguson, Stellan Skarsgård, Dave Bautista, Zendaya, Javier Bardem, and Josh Brolin. Joining their ranks are Christopher Walken as Emperor Shaddam IV, with Florence Pugh and Austin Butler set for the respective roles of Princess Irulan and the villainous Feyd-Rautha.
Production on Dune Part Two is expected to commence in July in the nation of Jordan, a long way away from Wadi Rum and Wadi Araba where the previous installment was filmed. As stated earlier Dune Part Two is scheduled for release on November 17, 2023.
Dune's Premise And History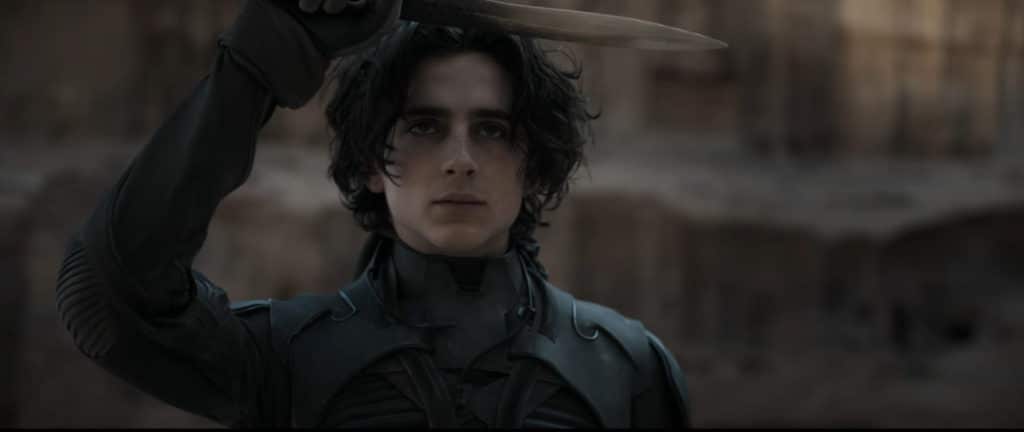 Dune is an eponymous American space opera media franchise that was adapted from the 1965 novel of the same name by Frank Herbert. The saga follows humanity in the distant future lightyears away with unique civilizations and cultures that have dissociated themselves from computers, robots, artificial intelligence, or "thinking machines" as they would call them. Colonies would go to strict measures to enforce the ban on computers and maintain strict practices to protect themselves, their livestock, and their precious spice from malevolent forces.
RELATED: FLORENCE PUGH IN NEGOTIATIONS TO STAR IN DUNE PART 2 AS PRINCESS IRULAN
There have many Dune stories with several characters but the House of Atreides stands at the center of the encompassing saga. They're basically to Dune what the Skywalker family is to Star Wars.
Last year, Dune has amassed critical acclaim from casual audiences, fans, and critics alike. Earlier this year Dune was crowned victor numerous times, boasting six Academy Awards among ten nominations. The space opera graciously accepted awards for Best Original Score, Best Sound, Best Film Editing, Best Cinematography, Best Production Design, and of course, Best Visual Effects. I can't wait to see how Dune Part Two will raise the bar.
Are you discontent with this delay? Can you wait an additional month? Would you rather see The Ballad Of Songbirds And Snakes? Let us know in the comments below.  If you like what you follow us on Twitter or Facebook, so you don't miss any more Dune content like this.
KEEP READING: HERE'S HOW THE MAN FROM TORONTO TOOK INSPIRATION FROM CLASSIC WESTERNS: EXCLUSIVE INTERVIEW
Source: Screen Rant, Esquire