The trailer for Paramount's Orphan: First Kill is here and it looks blood-curdlingly good. Check it out below:
Orphan: First Kill Official Trailer
For those who might not remember, the original Orphan was released in 2009 and starred Isabelle Fuhrman, Vera Farmiga, and Peter Sarsgaard. Farmiga and Sarsgaard were a couple who think they've found the perfect girl to adopt in Fuhrman's Esther, but there may be more to this little angel than they think. Orphan: First Kill appears to be a prequel to that film, going deeper into Esther's origins and the life she had before meeting Farmiga and Sarsgaard's characters.
RELATED: NATALIE PORTMAN REVEALS THE UNEXPECTED MCU CHARACTER SHE WANTS TO TEAM UP WITH NEXT
As for the trailer itself, to me it looks promising. Isabelle Fuhrman is back playing Esther and looks like she has just as many tricks up her sleeve as the last time, now going up against longtime star Julia Stiles. Though the film has a different director this time, the general horror vibe appears to be intact with plenty of tension and good deaths to come.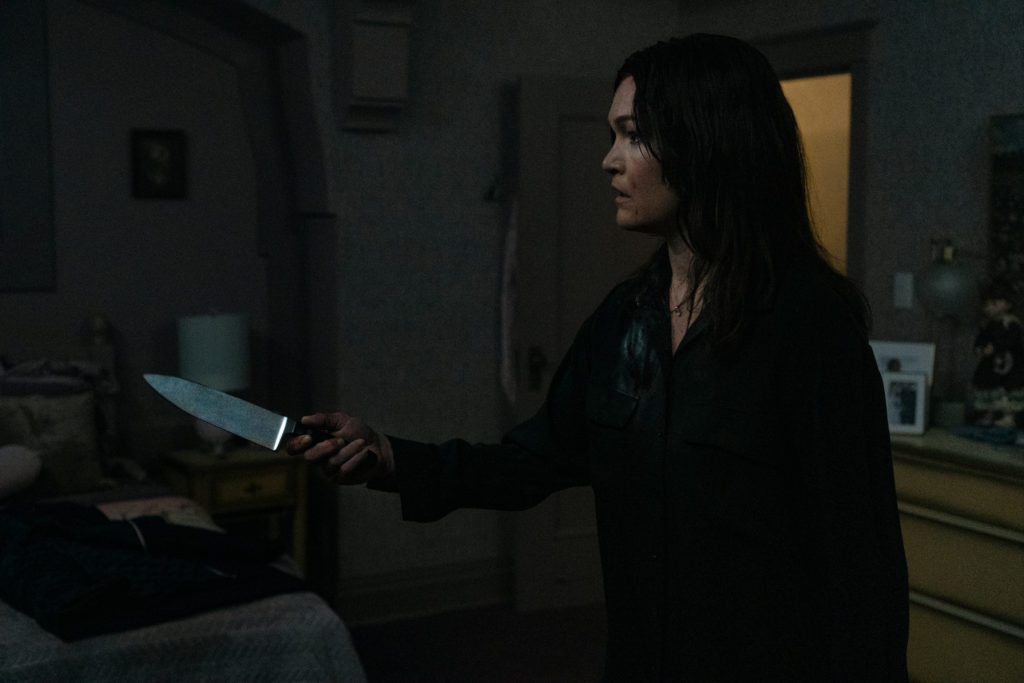 William Brent Bell takes over directorial duties from Juame Collet-Sera here, and while I'll miss Sera's pulpy approach, Bell has plenty of experience in the horror genre with The Boy, its sequel Brahms: The Boy II, Stay Alive, War, Separation, and The Devil Inside. Bell seems to specialize in solid jump-scare horror, so if that approach is taken with Orphan: First Kill, it should be pretty entertaining. It's also a good sign that Orphan screenwriter David Leslie Johnson-McGoldrick (Then going by David Leslie Johnson) is returning to write First Kill, so at the very least the continuity and characterization should remain consistent.
The thing I appreciate most about the trailer for Orphan: First Kill is how similar in tone it feels to the original film. With recent Hollywood horror sequels like the Halloween Kills and Scream, while they're certainly entertaining films, they couldn't carry the same feel as their iconic predecessors. Some of this is obviously going to come with new writers and directors coming in, but with the trailer for Orphan: First Kill, I get the sense that the people making it are trying to make this one a companion piece to what came before while also providing a fun (and likely bloody) horror film in its own right. 
RELATED: MS. MARVEL'S MAGNIFICENT POST-CREDITS SCENE EXPLAINED!
If there's any downside to this film, it will mean that the major twist from the original Orphan will be spoiled for anyone who watches First Kill before it, but I imagine most people interested in this installment will be longtime fans of the first one and know what's up going into this.
As for what I hope to see in Orphan: First Kill, I hope the kills they have here offer something new rather than being retreads of fan favorites from the last movie. Also, as it is a prequel to the first film, it should be able to stand on its own two feet, a la Prometheus or Rise of the Planet of the Apes. 
RELATED: KRAVEN THE HUNTER: AARON TAYLOR-JOHNSON GIVES A SURPRISING DESCRIPTION OF HIS NEW CHARACTER
Most of all though, I'm happy to see Isabelle Fuhrman return to the lead role as her performance in the original was one of its strongest and most memorable aspects. Maybe, just maybe they can squeeze in some cameos for Vera Farmiga, Patrick Wilson, and CCH Pounder in a nonobtrusive way, but even if they can't, I'm excited to see who much Orphan: First Kill slays.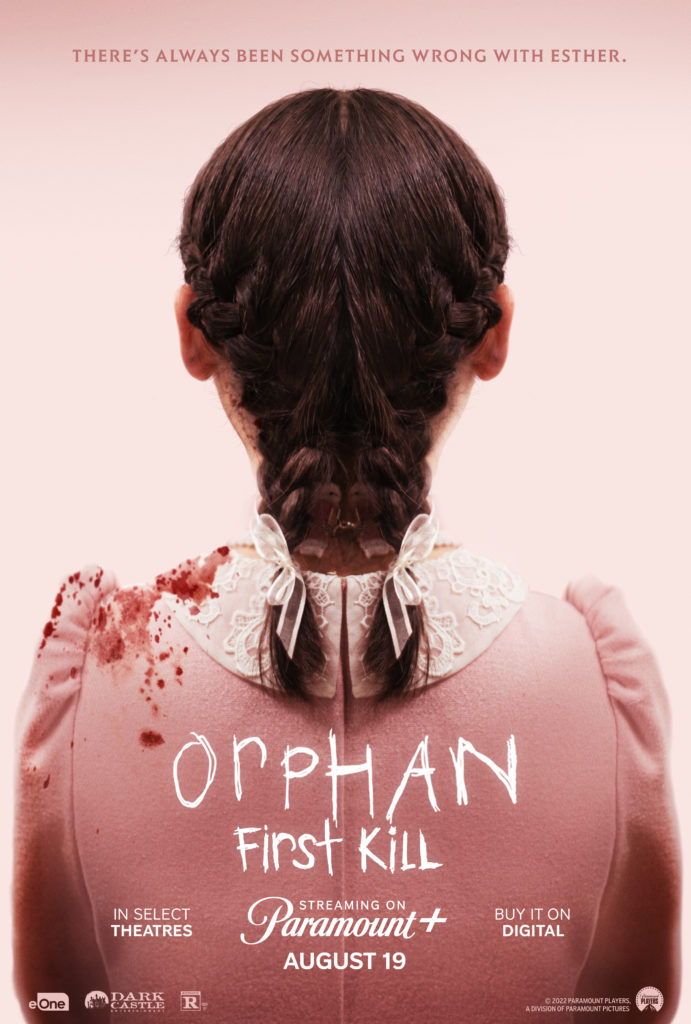 Orphan: First Kill creeps into select theaters and on Paramount Plus August 19th, 2022. What are your thoughts on the trailer for Orphan: First Kill? Have you seen the original film? Who's your favorite creepy kid in cinema? Let us know over on our Twitter.
KEEP READING: STRANGER THINGS' PRIAH FERGUSON HOPES THEY DON'T END SEASON 5 IN A "DARK AND SCARY WAY"