When Natalie Portman began her journey in the Marvel Cinematic Universe with 2011's Thor, few non-comic fans would have ever guessed she'd one day wield The God of Thuunder's mighty hammer herself. However, 12 years later, that exact thing is set to happen in Thor: Love and Thunder out this July, and it looks awesome. 
While it's up in the air at this point as to whether Chris Hemsworth's Thor will bow out after this entry in order to allow Portman's Jane Foster to take the mantle full-time, we do know that Natalie Portman is excited to reprise her role after sitting out Thor: Ragnarok and, thanks to Variety, which Marvel character she'd want to team up with next:
Natalie Portman Reveals Her Dream MCU Team-Up
"I love Captain Marvel.  Brie is a dear friend, so that would be a fun one".
Portman's referring to Brie Larson, who has portrayed Captain Marvel in the MCU since the 2019 film bearing her name that grossed $1 billion at the worldwide box office.  Since then, Larson has reprised her role in Avengers: EndGame, Shang-Chi And The Legend of the Ten Rings and is set to do so again alongside Teyonah Parris' Monica Rambeau and Iman Vellani's Kamala Khan in The Marvels. 
RELATED: RUMOR: BLADE SHOOT DATE MOVED TO FALL 2022
Portman has had a somewhat rocky relationship with the MCU ever since filming 2013's Thor: The Dark World. Portman had rallied hard for future Wonder Woman director Patty Jenkins to helm The Dark World, but that fell through as Jenkins and Marvel had reported "creative differences" that lead her to be replaced by Alan Taylor. Following the wrap-up of The Dark World and Portman's dissatisfaction with how it had gone, the actor seemingly left both the role and universe behind, with her character having dumped Thor offscreen before the start of Rangnarok in-universe.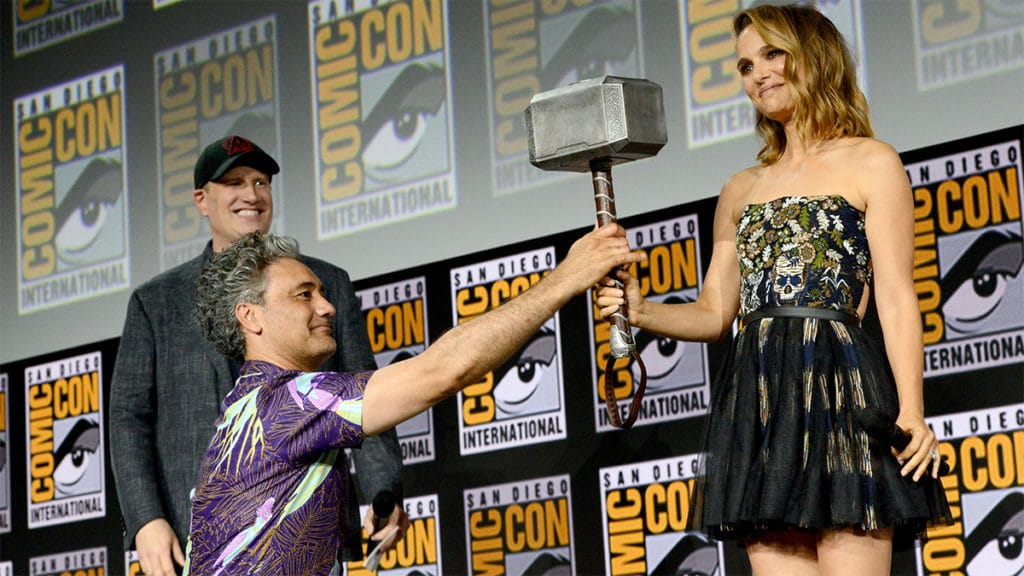 However, fans rejoiced when she reappeared in Avengers: EndGame and again several months later when it was announced would be returning to the part for Thor: Love and Thunder having his Godlike powers. To prepare for the role, Portman spent 10 months with a trainer getting into superhero shape. Longtime fans of hers will remember she went through a similar physical transformation for her Oscar-winning lead role in Darren Aronofsky's Black Swan. In the interview with Variety, she commented on the differences between the two:
"On 'Black Swan,' I was asked to get as small as possible…..  Here, I was asked to get as big as possible. That's an amazing challenge — and also state of mind as a woman…."

– Natalie Portman –
RELATED: KRAVEN THE HUNTER: AARON TAYLOR-JOHNSON GIVES A SURPRISING DESCRIPTION OF HIS NEW CHARACTER
Natalie Portman is known across Hollywood for her immense dedication to roles and has remained a consistent fixture in it for several decades now. From Where the Heart Is to Anywhere But Here to Star Wars, Portman was overjoyed at fans' reaction to her rejoining the MCU. Per the Variety interview:
"To have this reaction and be seen as big, you realize, 'Oh, this must be so different, to walk through the world like this,'" Natalie Portman says. "When you're small — and also, I think, because I started as a kid — a lot of times I feel young or little or, like, a pat-on-the-head kind of person. And I present myself that way, too, because of that."
Portman clearly still has love for this character and knows what she means fans around the world. We'll be able to see her again in Thor: Love and Thunder when it releases in theaters July 8, 2022 alongside Chris Hemsworth, Tessa Thompson, and more. It's sure to be a mightily entertaining return for her, and hopefully we'll see a team-up between Portman's Thor and Brie Larson's Captain Marvel in the future.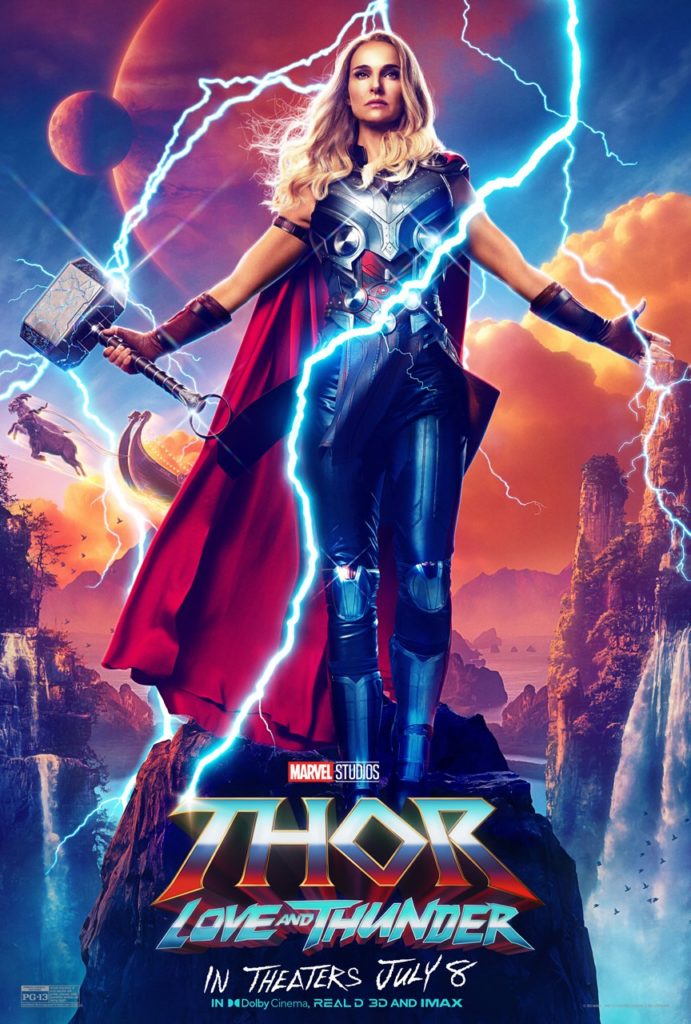 Thor: Love and Thunder hits theaters on July 8, 2022. What are your thoughts on Natalie Portman's dream super team-up? Are you excited to see her reprise the role of Jane Foster in Thor: Love and Thunder? What's your favorite Natalie Portman performance? Let us know in the comments below and on our Twitter.
KEEP READING: THOR: LOVE & THUNDER'S TAIKA WAITITI EXPLAINS HOW STORMBREAKER'S JEALOUSY OF MJOLNIR CONNECTS TO GUARDIANS OF THE GALAXY
Source: Variety