Everyone has that special thing that draws them to San Diego Comic-Con. For some it's their favorite show, wanting to show off their amazing cosplay skills, or grabbing that limited edition collectable. But for me, it's the Her Universe Fashion Show.
This is where the love of fandoms collides with the art of fashion to make show stopping outfits. Plus, who doesn't like a fun spirited competition that shines a light on 26 designers you might have never known existed?
Her Universe Fashion Show is a must see if you like anything and everything fashion. Honestly, it's safe to say that the increase we have seen in nerdy inspired clothing taking over stores like Hot Topic, is a direct influence from this fashion show. Especially since the grand prize is the opportunity to design a collection with the popular fashion brand, Her Universe, for Hot Topic. Her Universe is founded by actress, entrepreneur, and best-selling author Ashley Eckstein. Who many Star Wars fans know as the voice of Ahsoka Tano.
Ashley Eckstein Is Back To Host The Her Universe Fashion Show
Not only does Eckstein co-sponsor the show with Hot Topic, but she is the annual host. This year, she will be joined by the fantastically amazing Nina West as co-host. This alone is enough to have me tuning in, because Nina West is a show stopper all on her own. Not to mention, every year Ashley Eckstein has fabulous fashion ensembles that start the show on a high note.
For example her dress from 2017, which was designed by the 2014 winner, Andrew MacLaine. This look was inspired by Cinderella and featured 5,000 crystals! Or who can forget her look from the following year where the MacLaine out did himself with the Nightmare Before Christmas inspired gown that hosted over 400 Funko Pop Heads.
No matter what she wears, we know it's going to be a jaw dropping. But it isn't just Eckstein that steals the show. Every year the designers come out swinging with some of the most beautifully designed outfits you could ever imagine. And with this years theme being "Coming Home" which celebrates the return of the in-person event, one can only imagine its going to pull out all the stops.
RELATED: WEDNESDAY: FIRST LOOK AT NETFLIX'S SPOOKY SERIES
Eckstein said in a recent press release, "After three years away, I am overjoyed for our event to return in person. We chose this year's theme because San Diego Comic Con is not only the home of our fashion show, it is truly a home for me and the fans. We have an amazing group of designers this year and I can't wait to share the stage with my dear friend Nina West. This will be a celebration you won't want to miss."
Not only can we expect stunning couture, but the Her Universe team has stated they have many surprises in store. Like perhaps giving us sneak peaks to new collections we can expect from Her Universe? Not only is it exciting to see the overall fashion, but it's always fun to see the fandoms that hold a special place in your heart come alive on the runway.
This year two winners will be chosen. One by the audience and the other by an expert panel of judges. The judges include the 2021 winning designers Teighlor Johnson, Skyler Barrett, and Vivien Lee (designs pictured below). As well as industry experts Elena Vrska and Mallory Leveille. And to top it all off, Lug, the popular lifestyle brand of travel bags and accessories are providing the special gifting for the evening.
RELATED: ICYMI: AMAZON STUDIOS ACQUIRES RIGHTS TO EIGHT BILLION GENIES
But the ultimate best thing about the event, is it's free to San Diego Comic-Con attendees! The Her Universe Fashion Show will be held on Thursday, July 21 at 6 p.m in the Harbor Ballroom of the Manchester Grand Hyatt Hotel. Check-in begins at 1PM that day, with doors opening at 5:15 PM. We recommend getting in line early to make sure that you are able to get a place.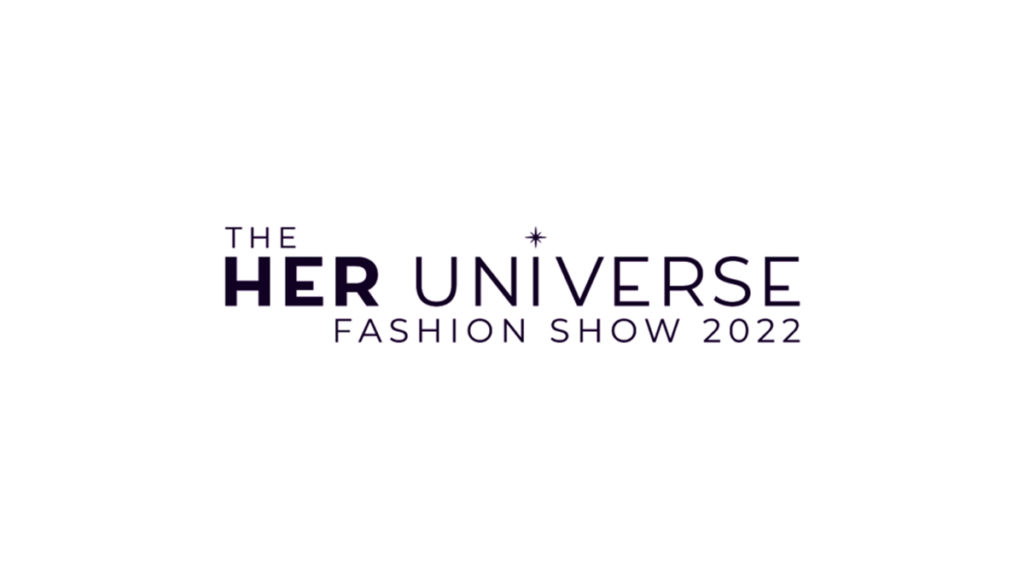 There hasn't been word regarding this just yet, but my fingers are crossed that we will be able to get a live stream of this years fashion show for many of us who aren't able to make the trip. Because as it has been stated multiple times throughout this article, this is an event you are not going to want to miss!
KEEP READING: THE TMNT TURTLE LAIR WILL MAKE AN AWESOME APPEARANCE AT SAN DIEGO COMIC-CON 2022