Kirby's Dream Buffet is coming soon to the Nintendo Switch family of systems! What is it? A party spin-off for Nintendo's super-tuff pink puff.
Catch the madness in the trailer below:
What We Know About Kirby's Dream Buffet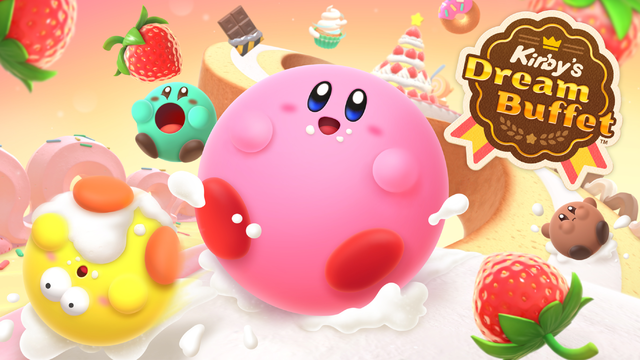 In the latest entry of the beloved franchise, our round ball of fluff arrives at a festival where he finds a grand, appetizing cake. He, alongside Waddle Dees and other adorable versions, gets shrunk upon picking up a magical fork. All of them begin their race to the top to claim their tasty prize.
RELATED: BLACK PANTHER 2'S TENOCH HUERTA DROPS HILARIOUS NAMOR TEASE FOLLOWING PROMO ART LEAK
Up to four players take control of different Kirbys as they compete via food-themed obstacle races. Each character collects strawberries along the way, gradually growing in size to knock other players off course. As per series tradition, each one has access to the copy ability, though they are food-themed this time around to match this installment's flavor. Stone takes on the shape of a chocolate bar, Tornado resembles a frosted cupcake, Wheel appears to be a donut, and so on. The largest, heaviest one is crowned the winner.
You Can Have Your Cake… and Eat it Too!
The game is designed to be appealing for all ages, albeit with a competitive edge for more passionate fans of the character. Veterans might remember previous games and modes that explore similar concepts and mechanics to this new entry, such as the Gourmet Race from Kirby Super Star and its remake Kirby Super Star Ultra as well as rolling version of the character in Kirby Tilt n' Tumble. However, it is yet to be determined if the game will implement motion controls.
No exact release date has been confirmed as of writing, but Kirby's Dream Buffet is slated for release some time this summer. The game will be an eShop exclusive.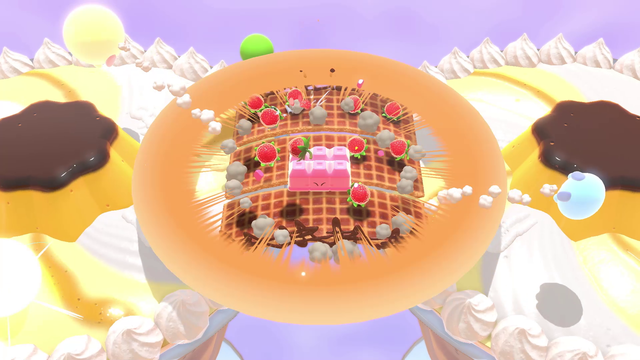 What are your thoughts on Kirby's Dream Buffet? Are you eager to get a taste of the game when it releases? Let us know in the comments!
KEEP READING: HARLEY QUINN: EVERYTHING WE KNOW ABOUT THE CRAZY 3RD SEASON!
Source: Watch the trailer here!