If you aren't watching Harley Quinn on HBOMax you are missing out. The DC animated series is about to receive its third season. Recently, the first trailer for the season hit the internet giving us an exciting tease for what's to come! Now, we're breaking down everything you can expect to see in Harley Quinn Season Three!
Watch The Illuminerdi break it all down here:
Everything We Know About Harley Quinn Season 3!
Where We Left Off
RELATED: WHAT MS. MARVEL'S REVEAL AS MCU'S 1ST MUTANT MEANS FOR THE FUTURE
Picking up after the events of Season Two and The Eat. Bang! Kill. Tour Comics, we are now following the relationship of Harley Quinn and Poison Ivy. It looks like the start of the season will focus on the happy couple rejoining the rest of their crew, Clayface and King Shark.
Nightwing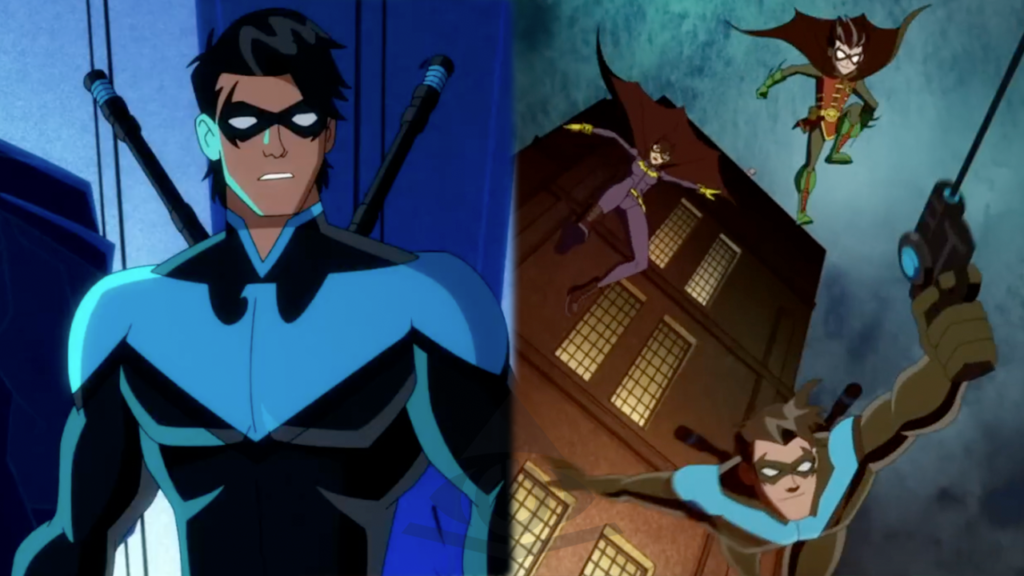 This is introducing us to Dick Grayson, A.K.A. Nightwing played by Harvey Guillen! His character looks to be returning to Gotham from Blüdhaven now that the city is in shambles. Nightwing will be rejoining Batman, and we will also get our first look at a Bat Family in this series, consisting of Batman, Nightwing, Batgirl and Robin (Damian Wayne).
Bane Replaces Psycho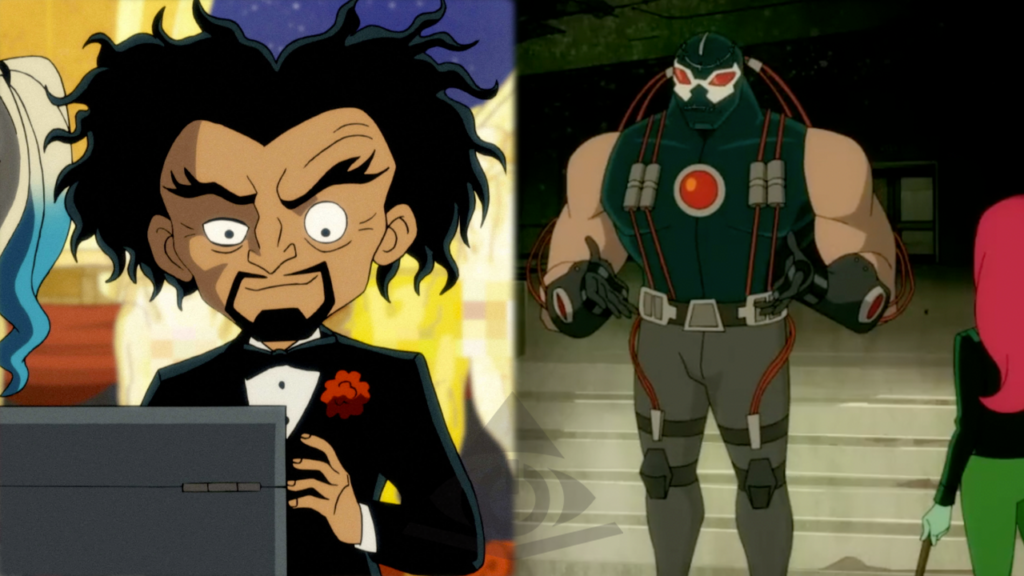 RELATED: IS WALLY WEST ALIVE IN YOUNG JUSTICE SEASON 4?
After his betrayal last season, it looks like Doctor Psycho is out of the group, and is going to be replaced with none other than Bane! Fans have loved this incarnation of Bane since his debut, and with him wanting to join The Crew to assist in Poison Ivy's plan, he's sure to have a larger role this season. Hopefully we will still see an appearance from Doctor Psycho, as he was a key character in the first two seasons.
Poison Ivy's Plan
Let's talk about Ivy's plan. Currently, Gotham is in rough shape. Poison Ivy had decided she wants to terraform Gotham into a green paradise. Her plan also appears to involve Frank The Plant, who will be getting some body parts this season. This hopefully means much more of Frank this season, arguably one of the best characters. It looks like The Crew will be on board initially, however, Ivy's plan will likely result in a lot of deaths and suffering, putting her at odds with the titular character, Harley Quinn.
Harley The Hero?
RELATED: FIRST LOOK AT DEMONIC SABBAC IN BLACK ADAM!
It seems like Harley Quinn is slowly ditching her villainous ways and becoming more of an anti-hero. We have already seen her working alongside The Bat Family in the trailer, and it very well could be to try and stop her girlfriend, Poison Ivy. Pitting the two lovers against each other, both standing up for what they believe in, makes for a very compelling story.
More Appearances!
This season will include an appearance from The Court of Owls, who are much freakier in this universe if you know what we're saying. Speaking of freaky, we'll be seeing more of Batman and Catwoman's relationship too, whether we like it or not. Joker is running for mayor this season to act as a better role model for his family, which is certainly a twist for the character. James Gunn is set to be featured in an episode while directing a film about Thomas Wayne. Other characters that are set to appear this season are Swamp Thing, Amanda Waller, Firefly and more!
Harley Quinn Season Three hits HBOMax on July 28th. Are you excited for the third season of Harley Quinn? Which DC characters do you hope to see appear? Let us know in the comments and on our Twitter!
CONTINUE READING: BLACK NOIR'S FATE IN THE BOYS' EXPLOSIVE SEASON 3 FINALE EXPLAINED!
---
FAMILIES ARE REELING FROM AN UNTHINKABLE TRAGEDY AFTER A GUNMAN KILLED SEVEN CIVILIANS AND INJURED THIRTY-EIGHT.