The Rogue One: A Star Wars Story prequel series Andor is heading to Disney+ in August but an action figure reveals a new sidekick for Cassian Andor. A Hasbro action figure from Star Wars: The Black Series was released as a San Diego Comic-Con exclusive.
The figures are modeled after Diego Luna's Cassian and a new droid companion named B2EMO. The droid looks different than the usual droids fans have seen but this character will be important to Andor in the series. The details of the series have been tight but as we get closer to the release of the show, we will get more details.
For now, here is what we so far know about the series:
Andor's Plot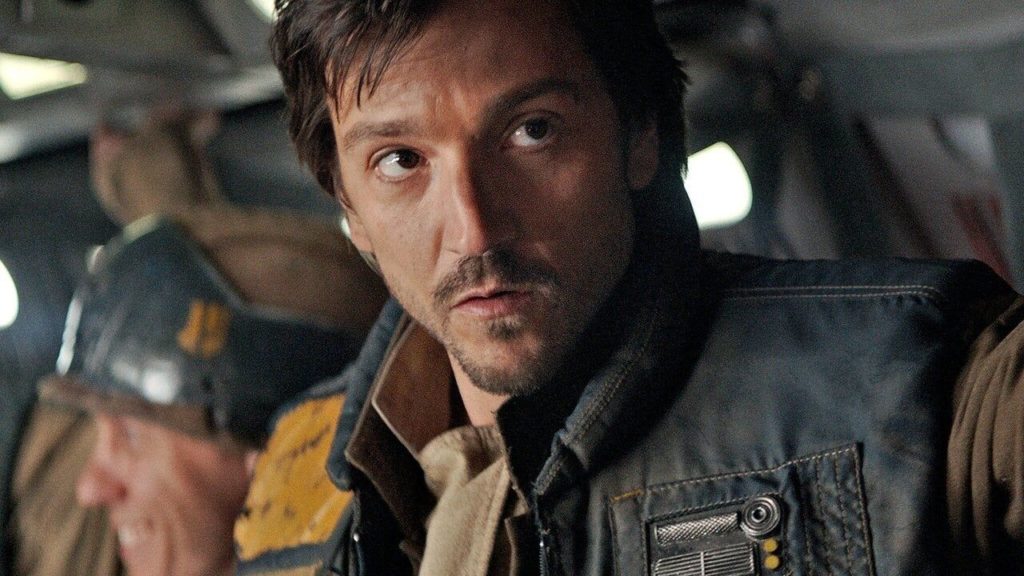 The synopsis of Andor explains:
"Taking place prior to the events of Rogue One, Andor focuses on Cassian Andor's (Diego Luna) journey to discover the difference he can make and brings forward the tale of the burgeoning rebellion against the Empire and how people and planets became involved. It's an era filled with danger, deception and intrigue where Cassian will embark on the path that is destined to turn him into a rebel hero."

Tribute.ca
RELATED: Star Wars Andor Timeline To Jump Forward One Year Every 3 Episodes
According to a casting announcement from the Star Wars official page, the series will take place five years before the events of Rogue One. In a Vanity Fair article, it was stated that the story will first start out with Andor's birth world being destroyed and the story will continue to adulthood where he will realize that he can't run forever. This is where we will see his journey unfold. Luna has described Andor as a refugee story. "It's the journey of a migrant…That feeling of having to move is behind this story, very profoundly and very strong. That shapes you as a person. It defines you in many ways, and what you are willing to do."
Episodes and Two-Part Series
The series is confirmed to have 12 episodes. The prequel series will also have a two-episode launch on the date of release. It was also confirmed at the 2022 Star Wars Celebration that there will be a Part 2. The second part of the series will also consist of 12 episodes, making both Parts one and two a total of 24 episodes. That's pretty neat! A possibility for a third part is unlikely since it was announced during the celebration that part two will directly lead to Rogue One.
RELATED: RUMOR: Cameron Monaghan Locked In For New Star Wars Disney+ Series
Luna spoke about how there are so much more things to explore when it comes to his character. "I just wanted to explore many things that I thought about while I was shooting that a film would never allow you to explore." He also detailed that even though the series is named after his character, there will be many characters and places fans will be able to experience.
Filming for Part 2 will begin later this year in November and we should expect it to release sometime around 2023.
A Stellar Cast!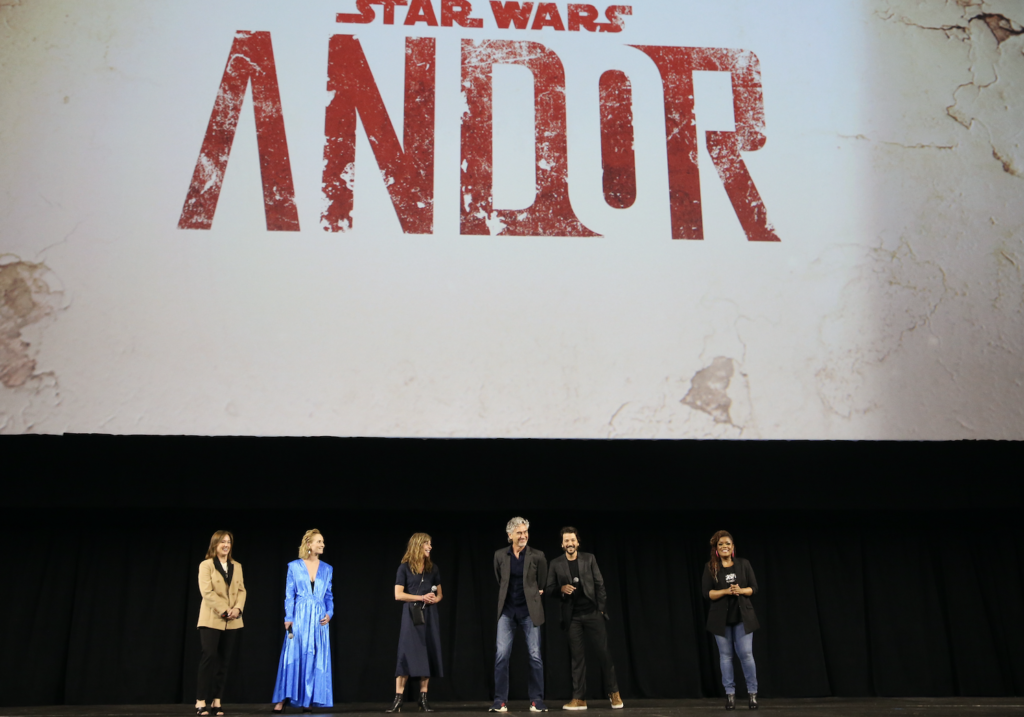 The cast of Andor is filled with star-studded celebrities! From Forest Whitaker to Stellan Skarsgård, the series will introduce new characters and a number of actors who will be reprising their roles. There have been fans who have been questioning if we will get a possible Vader cameo but that's highly unlikely.
At the end of Rogue One, we got a great cameo of the character but again, don't expect him to show up. He will probably be mentioned in the show but that's pretty much it. Remember, the Andor series will be focusing on the street-level Rebel spies so no Vader cameos.
The cast list is still amazing! Check out this list:
Diego Luna
Adria Arjona
Genevieve O'Reilly
Stellan Skarsgård
Kyle Soller
Fiona Shaw
Alan Tudyk
Denise Gough
Alex Lawther
Forest Whitaker
Robert Emms
As stated above, Andor will release exclusively on Disney+ on Aug. 31 with a two-episode premiere. After that, the series will release one episode a week up until November. If you're planning on going to San Diego Comic-Con next week, Hasbro will be showcasing this set (and many others) at the convention! And if you want to snag this set for a friend (or yourself, we don't judge here!) it will hit stores in Fall 2022 and will retail for $55.99!
So, what do you guys think? Are you excited for the series? Are you planning to purchase this set? Are you going to SDCC? Let us know in the comments and don't forget to follow us on all of our socials!
Source: SFFGazette
KEEP READING: Star Wars: The Mandalorian Season Two Volume One Collector's Edition Review