As crazy as the plots of most blockbusters are these days, I'd argue that stories we see in real life are just as, if not more so than anything a Hollywood screenwriter could dream up. That's certainly the case with Rogue Agent, a fact-based drama/thriller with a story you probably wouldn't want to believe is true, and whose ending (as of the making of it) will leave some in shock. Add strong lead performances from James Norton and Gemma Arterton along with a well-paced script, and this Rogue Agent is absolutely one worth catching.
Lawyer Alice Archer (Gemma Arterton, The King's Man) is romanced by suave car salesman Robert Hendy (James Norton). However, when Robert starts acting suspiciously, Alice hires a private investigator who reveals him to be Robert Freegard. When questioned about this, Rob spills the beans that he's actually an MI-5 agent and upends Alice's life with fast cars, beautiful getaways, and luxury she's never dreamed of. Unfortunately, behind Freegard's charming smile lies a dark secret that's about to envelope Alice in ways she can't possibly imagine.
Rogue Agent Official Trailer
I'm working hard not to spoil the major narrative twist of Rogue Agent, but I assure you there's more going on than what I've mentioned above and that it's absolutely worth seeing for yourself. To me, films based on real life people and events should feel somewhat plausible and realistic, and Rogue Agent succeeds in that regard.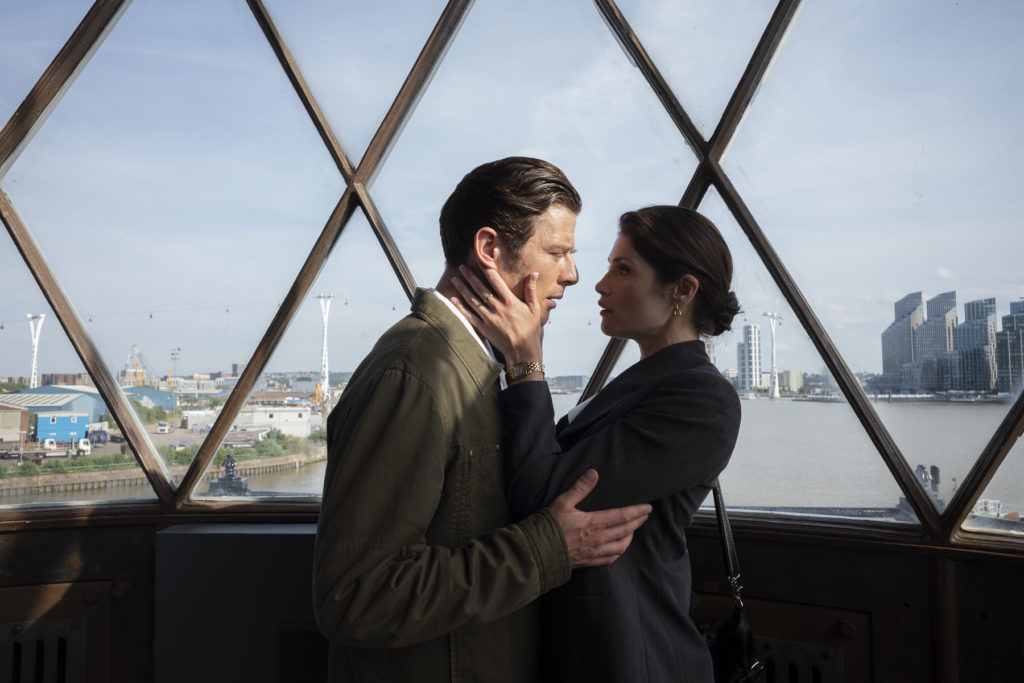 As insane and unsettling as this story becomes, the way characters behaved and reacted to things always felt very real, thanks to the script by Michael Bronner (who wrote the article the film is based on) and co-directors Declan Lawn and Adam Patterson. They smartly establish a light and romantic mood during the first act to ensure we are as charmed by Robert as Alice is, therefore making the later reveal about what's really happening just as much of a rug-pull for her and the other characters as it is for us.
RELATED: SDCC: MIGHTY SCREENWRITER ERNIE ALTBACKER ON GREEN LANTERN: BEWARE MY POWER
However, as good as that script is, the lead performances by Gemma Arterton and James Norton are what make the film stand out. Like Harrison Ford in What Lies Beneath or Al Pacino in The Devil's Advocate, Norton transitions from charismatic and approachable to totally despicable over the film's runtime and Arterton (in her best performance to date) from lovestruck to horrified. These kinds of stories heavily depend on the chemistry between the leads across the stages of their relationship and Arterton and Norton are very well-matched. 
The supporting cast does solid work too, especially Shazad Latif as a policeman who enters the proceedings midway in and Sarah Goldberg (HBO's Barry) in a role I can't discuss without spoiling major plot details.
RELATED: SPONGEBOB AND PATRICK SPILL THE BARNACLES ON THE AMAZING AND NEW SPONGEBOB UNIVERSE AT SDCC 2022!
Another thing I appreciate about Rogue Agent is how it mostly avoids overdramatizing itself in a cheesy way. We've all seen what I'll call "relationship thrillers" that go so far over the top that they become laughable rather than engaging the longer they go on. While the trailers for this film make it seem like it will fly off the rails, it never crosses that line and even manages the speediest climax I've seen in a film in some time.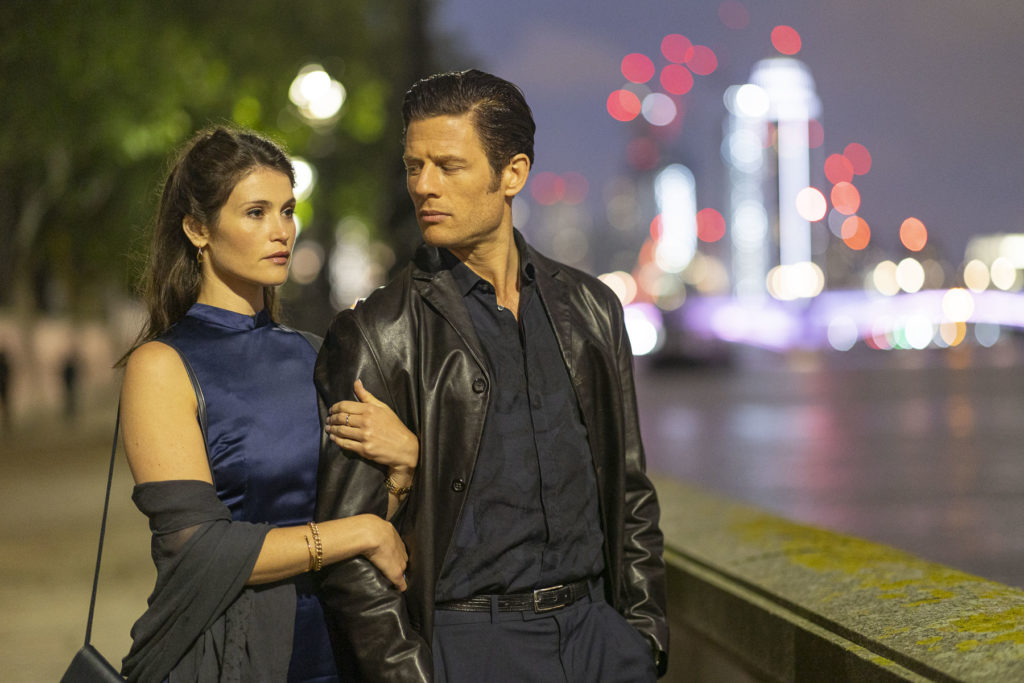 I also like how the film plays its hand with us, revealing information about what's really going on behind the curtain in a way that I doubt many will be able to figure out on first viewing. Knowing how much information to give the viewer and when to give it is imperative to a story like this landing with people who don't already know it and even may inspire them to investigate the events that inspired it. 
RELATED: NOPE MOVIE REVIEW: JORDAN PEELE'S MODERN DAY HITCHCOCK THRILLER
As well, I hope Rogue Agent leads to more leading roles for Arterton and Norton and am happy to see solid drama-thrillers like this still have a place on streaming platforms.  I would happily have seen it on the big screen, but at least more people will have access to it and can revisit it any time they want once it hits AMCPlus. One thing's for sure: it will lead to a memorable post-watch discussion with your spouse. It doesn't rank among the classics, but Rogue Agent is engaging, well-acted, and thoroughly entertaining.  See it.
3.5 out of 5 stars (above average)
Rogue Agent opens in theaters and on AMC+ on Friday, August 12, 2022. Let us know what you thought about the movie over on our social media!
KEEP READING: BULLET TRAIN REVIEW – DAVID LEITCH CONDUCTS A HILARIOUS OFF THE RAILS ACTION FLICK