Donbrothers Yuto figures have finally been revealed for the Noto Generals. The previously teased Premium Bandai release has revealed the figures of Sonoi, Sononi, and Sonoza in the warrior forms as seen in the 46th Sentai Series. Along with the figures, accessories have also been revealed as part of the set, including the distinct weapons that each character has. The trio is set for release at the end of the year. 
RELATED: DONBROTHERS MINIPLA SET REVEALS 4 OUTSTANDING SENTAI ALTER FORMS
Avataro Sentai Donbrothers is a unique and feature full Sentai series that sees many amazing characters included in the story. This also includes the villains of the show known as the Noto, who are currently including three generals. These generals are; Sonoi, Sononi, and Sonoza, who each seek to understand specific emotions of humanity. The effect of the monsters appearing in the human world have caused them to attack anyone who gives in to their dark desires. They also attack and try to kill Don Momotaro, who is one of the last survivors of the mysterious Don clan. 
Donbrothers Noto Yuto Figures revealed 
The set of three figures include the Noto generals with fully painted decorations. This includes the detailing found throughout their armour, which is a vital part of their appearance. Along with the figures, each Noto warrior has their personal weapon, which includes Sonoi's Sword, Sononi's Bladed Bow, and Sonoza's Spear. Here are the images of the Yuto figures of the three Villains seen in Donbrothers, along with all the accessories they come with. 
RELATED: DONBROTHERS: AWESOME MERCHANDISE RELEASED FOR DEVOTED SENTAI FANS
Their unique designs make them a perfect collector's item as each warrior has spectacular details in their armour. Their weapons have also been given a perfect paint job that highlights the decoration the creators have implemented. They also have a nice selection of hands and great articulation to allow fans to display any form of fantastic scenes with the previously released Donbrothers figures. Here are some of the examples that showcase using Noto Yuto figures and Donbrothers figures for fantastic collector displays.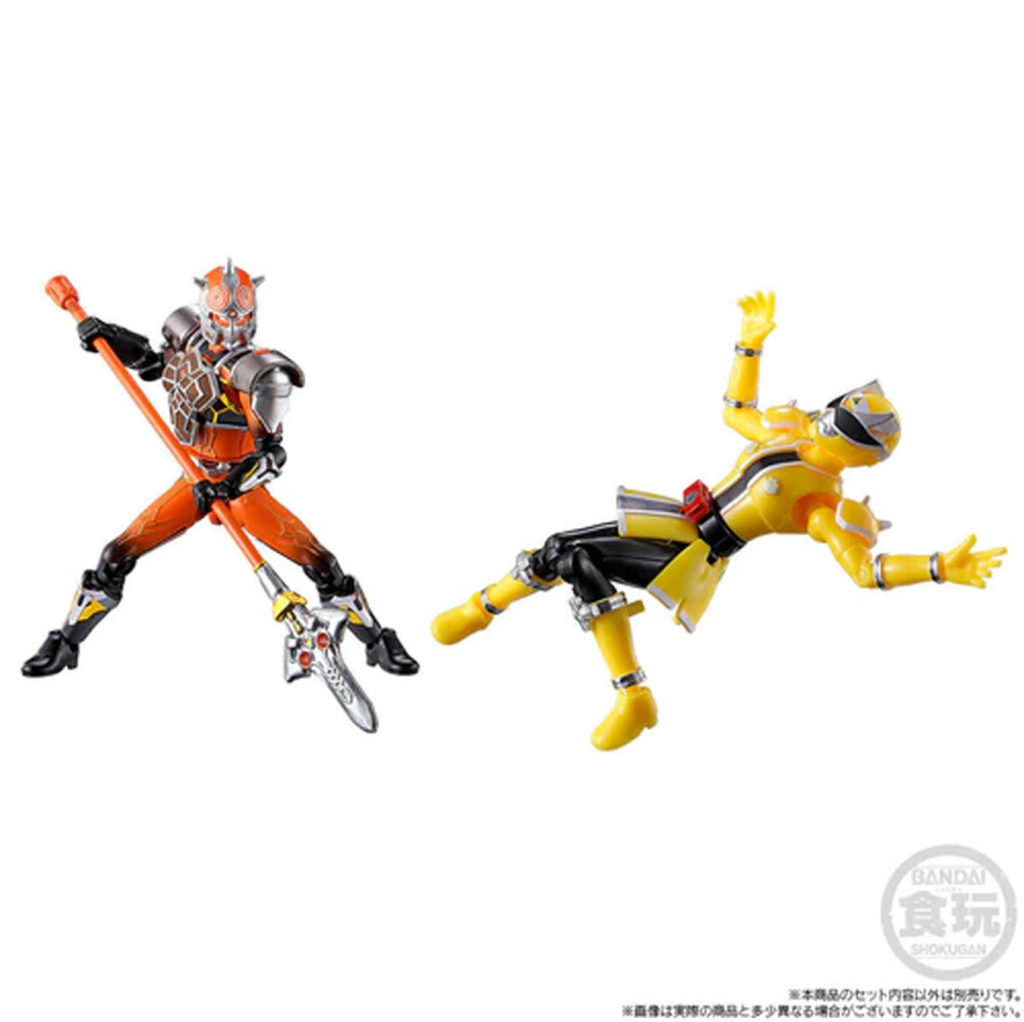 The Donbrothers Yuto Noto Set is currently available to pre-order via various Toku Store including Tokullectibles. They are currently scheduled to release in December 2022. 
What do you think of the Noto Yuto Figures? Are you going to pre-order these awesome figures from Tokullectibles? Who is your favorite character in Donbrothers so far? Let us know on social media, or in the comment below, and keep following us so you don't miss more Super Sentai news like this.
KEEP READING: SONIC THE HEDGEHOG 3 OFFICIALLY GETS NEW RELEASE DATE THAT'S LIGHT YEARS AWAY
Source: SentaiFive, Tokullectibles