To say anything about Halina Rejin's Bodies Bodies Bodies without spoiling the main plot is near-impossible. But one should see the film in a crowded theater as blind as a bat, when you've only seen the trailer and read or watched nothing else. Because what will unfold in front of you is one of the freshest, and most energetic films of the year, completely reinventing the 'whodunit' film structure as its final plot twist changes our perception of the movie itself, but of the way filmmakers could approach a murder mystery in the future. 
Don't worry, I won't reveal the plot twist. But let's just say that it's already my favorite reveal of the year and one that will likely divide audiences. If you were on board with the film from the get-go, you're likely going to love the ending. If you weren't or were mildly enjoying it, it may break your enjoyment of the movie. I loved every single minute of this wildly unconventional murder mystery, and if you love films that dare to break the mold, you will surely adore Bodies Bodies Bodies.
RELATED: PREY IS THE MOST WOKE BLOCKBUSTER IN HOLLYWOOD AND THAT'S ITS POWER
The movie does start in a conventional fashion, introducing us to protagonists Sophie (Amandla Stenberg) and Bee (Maria Bakalova), who arrive at David's (Pete Davidson) house for a weekend getaway. David and friend Jordan (Myha'la Herrold) aren't happy to see Sophie, but friends Alice (Rachel Sennott) and Emma (Chase Sui Wonders) are excited.
During the night, a thunderstorm breaks and causes the power to go out. Sophie then asks the gang if they want to play Bodies Bodies Bodies, a hide-and-seek-tag-like game where the group has to find a "dead body" and guess who the "killer" is. But when someone actually dies, everyone starts to question who the actual murderer is.
Bodies Bodies Bodies Knows How To Captivate
But then Sarah DeLappe's script morphs into something way more fun, and to reveal anything about what will go down after the first victim is discovered would ruin the pleasure of discovering Bodies Bodies Bodies by yourself. Rejin consistently surprises the audience, whether by turning the plot on its heads by having the audience guess (at some point) that everyone may (or may not) have been part of the initial (and subsequent) murders.
But it gets more elaborate than this, only for the final twist to be a complete 180 of what the film was initially set up, making you think about what came before so much that you'll immediately want to stay in your seat and watch it again.
Bodies Bodies Bodies isn't also afraid of drawing some vicious kills, throwing the audience off in more ways than one through its cathartic violence, impeccably shot by cinematographer Jasper Wolf who always focuses the camera on the film's multiple protagonists. The violence comes from them, but we never know who will get killed and how until it happens. Wolf knows how to brilliantly establish visual tension through his camera, and his work deftly complements the performances on display.
Everyone delivers one heck of a performance in this movie, particularly Rachel Sennott, Myha'la Herrold, Amandla Stenberg, and Lee Pace, the latter playing Alice's boyfriend, Greg. He shares an incredible, tension-filled sequence shared in a gym with the other actors also involved. But the film's star is Harrold, who gets one of the most riveting dialogue scenes of the year with Stenberg and Sennott, with its dramatic tension culminating in one of the most gruesome sequences of the movie.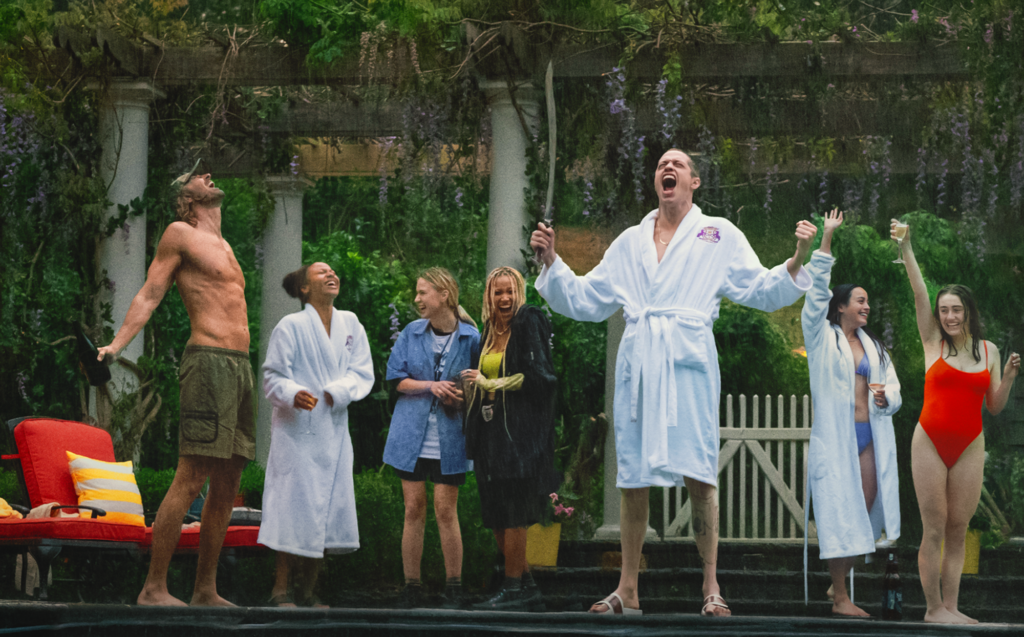 And then, the film's final needle drop occurs during its riveting climax. But I won't say more. Take my word for it: Bodies Bodies Bodies is one of the best movies of the year, and the best reinvention of the whodunit murder mystery I've seen since Rian Johnson's Knives Out. I'll even go out on a limb and say it's more ambitious than Johnson's film (which is saying something since his sequel releases later this year).
If you're fully on board after its premise begins, then there's no reason for you not to hate the most subversive twist of the year. And if you can see Bodies Bodies Bodies in a crowded theater, it will be one heck of an experience.
Score: 90%
Bodies Bodies Bodies is now playing in theatres everywhere.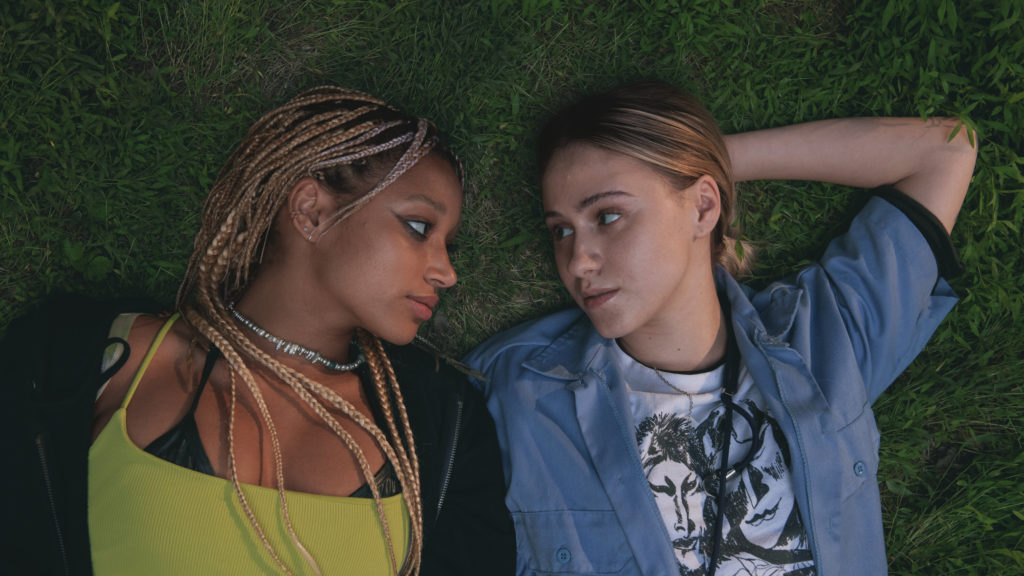 KEEP READING: SHE-HULK'S GINGER GONZAGA EXPLAINS WHY JEN'S BFF MAY BE RESPONSIBLE FOR SAVING THE MCU SOMEDAY