She-Hulk star Ginger Gonzaga spoke about her character Nikki's friendship with She-Hulk, and how their bond shapes both the hero and the new Disney+ show. 
She-Hulk is an upcoming TV series slated to air episodes weekly, starting on August 18, 2022. The TV series will run for nine episodes and stars Tatiana Maslany in the title role. Joining Maslany are Ginger Gonzaga as Nikki Ramos, Shulkie's BFF, Mark Ruffalo as The Hulk, Tim Roth as The Abomination, Tatiana Maslany as Titania, Benedict Wong as Wong, and Charlie Cox as Daredevil. With the premiere right around the corner, the cast and crew have been speaking with the press, revealing some juicy information and building excitement for the project.
SHE-HULK: GINGER GONZAGA'S CHARACTER NIKKI "CAN GET AWAY WITH ANYTHING"
Ginger Gonzaga's character Nikki does not have a comic book counterpart, setting her apart from most of the cast. As an original character in the MCU, fans haven't really known what to expect. Check out Gonzaga's explanation of her character below.
"Nikki Ramos, I would hang out with Nikki in real life. Shamefully, I do feel like I'm kind of cheating on the show, I feel like Nikki's pretty similar. But I like Nikki, she's very free, she's that person you want who can get away with anything and encourage you to do whatever."

Ginger Gonzaga, Nikki Ramos on She-Hulk 
RELATED: The Most Monstrous Quotes From Marvel's She-Hulk Attorney At Law Press Conference!
Nikki Ramos sounds like a truly free spirit, someone who can lift Jennifer up when she's down, even without the strength of a hulk. Throughout the course of She-Hulk, fans will witness the exploration of several relationships important to the brand new MCU superhero. With Bruce, it will be about learning the ins and outs of heroism. With Daredevil, She-Hulk will likely discuss the legal system, and perhaps even something romantic. As for Titania, their relationship will likely be purely antagonistic, though a friendship could blossom someday, as it has in the comic books.
SHE-HULK AND NIKKI RAMOS MAY FOSTER A FAN-FAVORITE FRIENDSHIP IN THE MCU
But as for Nikki and Jen, it sounds like their time spent on screen together will be about sisterhood, good times, and laughter. This sounds like a refreshing change of pace for MCU stories. Though the franchise has some strong female-led projects such as Captain Marvel, and Jessica Jones, it could always use more, particularly when they feature authentic stories for women, by women. 
Ginger Gonzaga expanded on the unique way that her character Nikki informs and balances out Jennifer Walters, AKA She-Hulk.
"I love first of all that they're female friends who actually care about each other and love each other and have some sense of emotional maturity to their life. But also its a really good balance because Jen is Jen, she's kind of by the books, she's safe she knows what she's doing with her life, she has all these goals. Nikki is just a very reckless and free but in a fun way, I can kind of light fires and encourage Jen to become She-Hulk, which is why if She-Hulk ever saves the world, you can actually thank her good friend Nikki.

Behind every superhero is their catalyst best friend that's encouraging them to get in a lot of trouble. And I say that like Nikki's love language to Jen is always trying to make her laugh in the way that nothing's too serious for Nikki. She thinks that she can get out of anything, especially if she has a 6'7 superhero as a friend. But listen, my friend will clean up the pieces if I get the party started."

Ginger Gonzaga, Nikki Ramos on She-Hulk 
SHE-HULK ARRIVES ON DISNEY+ ON AUGUST 18, 2022 AT 3AM EST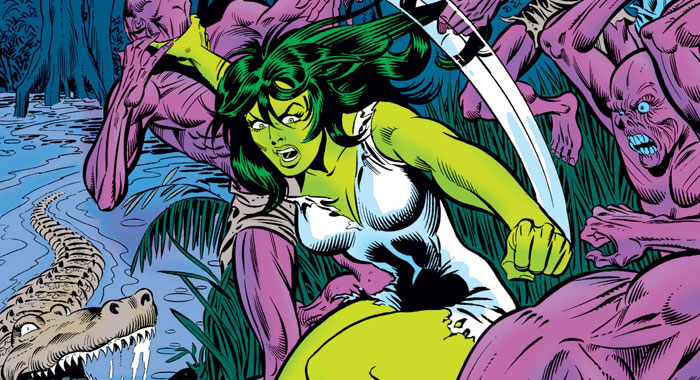 Just what kind of crazy antics will this new dynamic duo get up to in the MCU? We will have to wait till August 18th to find out for sure, but Gonzaga's description makes it sound like the Nikki-Jen combination will be a blast to watch on TV. Her character makes viewers ask the question, "What on earth would I do If I had a Hulk as a bestie?", and that's sure to win over some new Shulkie fans. Her high-energy, carefree attitude should compliment Jen's more reserved, logically-minded approach quite nicely.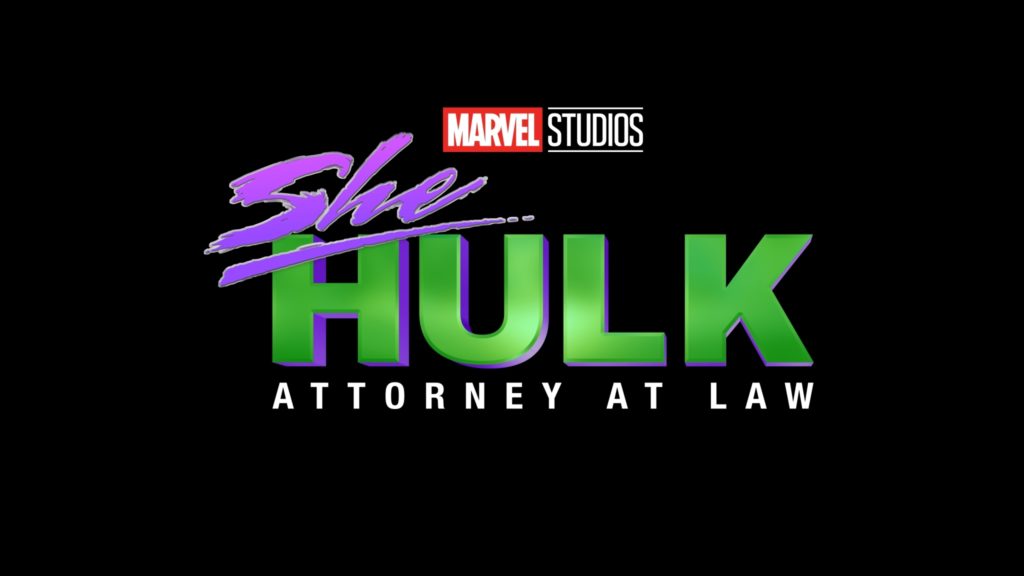 She-Hulk is a bold new chapter for Marvel Television, the Hulk franchise, and the Marvel Cinematic Universe as a whole. With a friend like Nikki Ramos to help her through it, there's no telling how far She-Hulk will go!
Are you excited to watch She-Hulk explore Jen and Nikki's friendship? Let us know your thoughts in the comments below or on our social media!