Disney+'s upcoming Star Wars series Andor is set to release on September 21st. Fans have been anticipating this series since it was first announced during Disney Investor Day in late 2020.
Created by Tony Gilroy, the series stars Diego Luna, Adria Arjona, Genevieve O'Reilly, Stellan Skarsgård, Fiona Shaw, and Forest Whitaker. The first season takes place in 5 BBY, five years before the events of the 2016 film, Rogue One.
RELATED: THE FLASH STAR EZRA MILLER ISSUES NEW APOLOGY FOR ALARMING RECENT BEHAVIOR
The series' first season will contain 12 episodes, and the show's official twitter page has recently released the schedule!
Andor's Future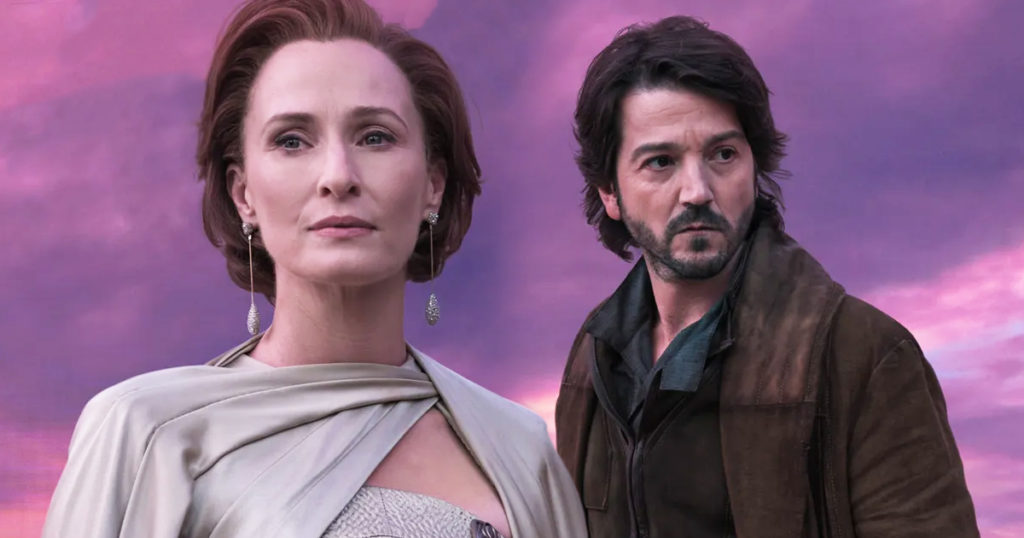 Andor will begin with a 3-episode premiere on September 21st. After that, we will have one episode a week with the series ending on November 23rd. This will become one of the most interesting series as the details have been very secretive. Even before the series has aired, the studio announced that it will have a second season. This means that the studio is anticipating that the series will become a hit to fans.
According to showrunner Tony Gilroy, plans have already begun for Season 2. "We have four blocks of three [episodes] coming up [for Season 2]. And each block will move you one year closer to Rogue One. And because it's a year [each time], we can do something really fascinating narratively that you would never have the chance to do in a film. It's exciting."
Andor lead star, Diego Luna has also spoken about how excited to see what the second season will bring. "It's a beautiful moment. We're getting ready. Things are being written and questioned, going back and forth… it's beautiful to live that process from beginning to end, you know?"
Rogue One's Return to Theaters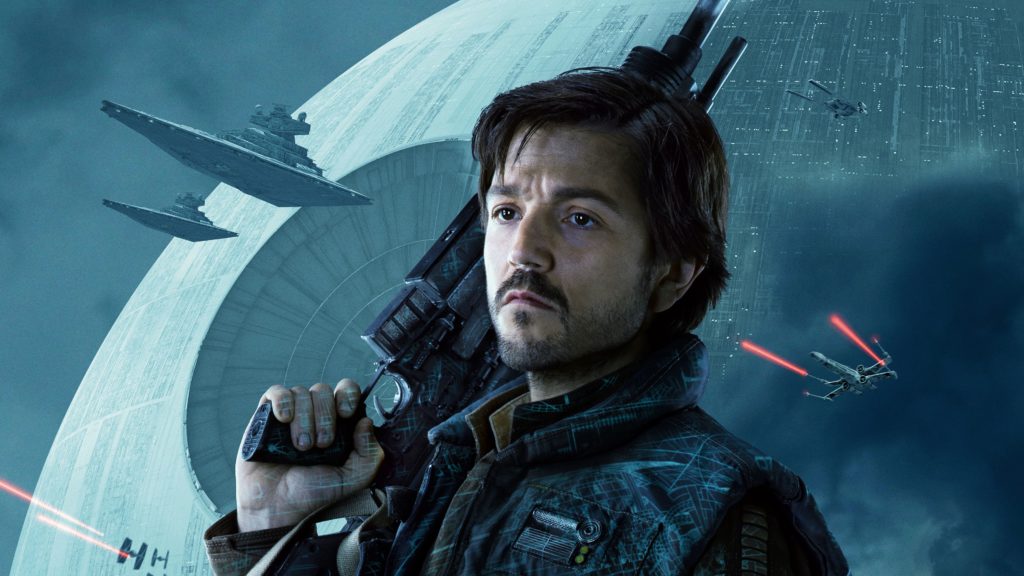 Just recently, Star Wars' social media pages announced that Rogue One will be rereleased in 150 IMAX theaters across the U.S and Canada for one week on Aug. 26. This is in anticipation of the series and alongside the film, an exclusive preview of footage from Andor will be shown for the audience to see.
During productions for both Rogue One and Solo, the studio ran into some trouble. This ultimately left Lucasfilm to abandon the Star Wars Story series of spinoff films and turned the Obi-Wan Kenobi film into a Disney+ series. Due to Rogue One being a fan favorite to Star Wars fans, a spinoff series became part of the work.
The Plot
According to Space.com, in the beginning of the series, Andor is a cynic but he will be drawn into a deeper story that will result in the rise of the Rebellion. This will lead him to become the Rebel's go-to-agent when there's a job that needs to be done. He will become a James Bond-esque agent. The series is described as a spy thriller but according to Luna, he says that it is more than that. The lead actor explains that Andor is "a story of a migrant trying to find his place, something very relevant to the real world." The official Disney synopsis of the series reads:
"The Andor series will explore a new perspective from the Star Wars galaxy, focusing on Cassian Andor's journey to discover the difference he can make. The series brings forward the tale of the burgeoning rebellion against the Empire and how people and planets became involved. It's an era filled with danger, deception and intrigue where Cassian will embark on the path that is destined to turn him into a rebel hero."

Source: Disney
Check out the official episode release schedule below!
Are you excited to watch Andor? Are you planning to have a watch party with your fellow Star Wars gang? What are your predictions for this first season? Let us know in the comments and don't forget to follow us on all of our socials!
KEEP READING: MARK RUFFALO PROMISES HULK AND MARVEL WILL "GO OUT WITH A BANG" IN AVENGERS: SECRET WARS