The Flash and Justice League star Ezra Miller has been on a steady downward spiral since being caught on camera choking a woman outside a bar in Iceland went viral. Since then multiple accusations of physical and verbal abuse, theft, breaking and entering, harassment, child-endangerment have dominated news cycles. Most recently, they were charged with felony burglary in Vermont. He is even accused of running a cult and grooming minors.
The star has finally broken silence of the allegations by issuing a statement to Variety about his recent heavily publicized behavior.
Ezra Miller Issues Public Statement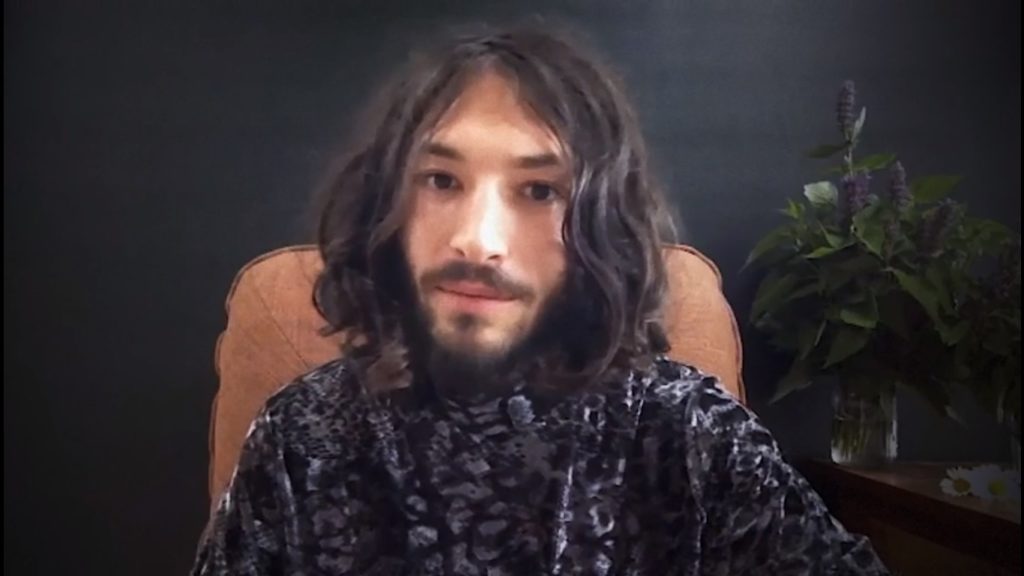 "Having recently gone through a time of intense crisis, I now understand that I am suffering complex mental health issues and have begun ongoing treatment," Miller says. "I want to apologize to everyone that I have alarmed and upset with my past behavior. I am committed to doing the necessary work to get back to a healthy, safe and productive stage in my life."
A recent report just days ago indicated that Warner Bros. Discovery was considering three options for how to proceed with The Flash. One of which involves star Ezra Miller seeking professional help. If that happened, the actor could then still have limited press for The Flash, and the movie will go to cinemas as planned. So Ezra Miller's public apology and statement to seek professional help are presumably, at least partially, due to mounting pressures from the higher-ups at Warner Bros. Discovery – a studio that has proven no qualms at canceling high-profile movies that are already completed or in near completion, like Batgirl and Scoob!: Holiday Hunt. A move heavily scrutinized by many known faces in the film industry.
RELATED: BATGIRL'S TROUBLING TEST SCORES WERE REPORTEDLY SIMILAR TO BLACK ADAM AND SHAZAM 2
Time will tell how well this apology will go over to the public, but Warner Bros. Discovery is clearly hoping it has the desired effect to avoid further damage from a snowballing public relations nightmare and takes some of the pressure off mounting a campaign to promote The Flash. A movie that is still set for a June 23, 2023 release and is supposed to be the cornerstone for the future of the DC cinematic universe.
It remains to be seen if Miller will actually be involved in the movie's press tour and other promotions, but it'll probably come down to how their apology is received and if they do follow through by seeking the help they so clearly need.
On another note, will we hear more news of new allegations thrown at Ezra Miller in the upcoming months, or has this statement of apology marked the end of that chapter for The Flash star and for Warner Bros. Discovery? When and if The Flash finally gets its cinematic release, how will all of this affect its own box-office numbers and how will it affect how the public reaction to the film? Again, only time will tell.
RELATED: IDRIS ELBA TEASES THAT HE HAS A BIG DC PROJECT IN THE WORKS – WHAT COULD IT BE?
Only one thing is certain – the story behind The Flash will be talked about more than the movie itself for years to come. That part of the film's legacy has been sealed.
What do you think of Ezra Miller's apology? Should Ezra Miller be recast as Barry Allen in The Flash, or do you see a path to redemption for WBD's star? Let us know your thoughts and be sure to follow us on our Twitter!!
READ NEXT: THE FLASH'S EZRA MILLER ACCUSED OF GROOMING AND ABUSING A MINOR IN NEW TMZ REPORT – COULD THIS BE WBD'S LAST STRAW?
Source: Variety